Moreland feels better after BP, could avoid elbow surgery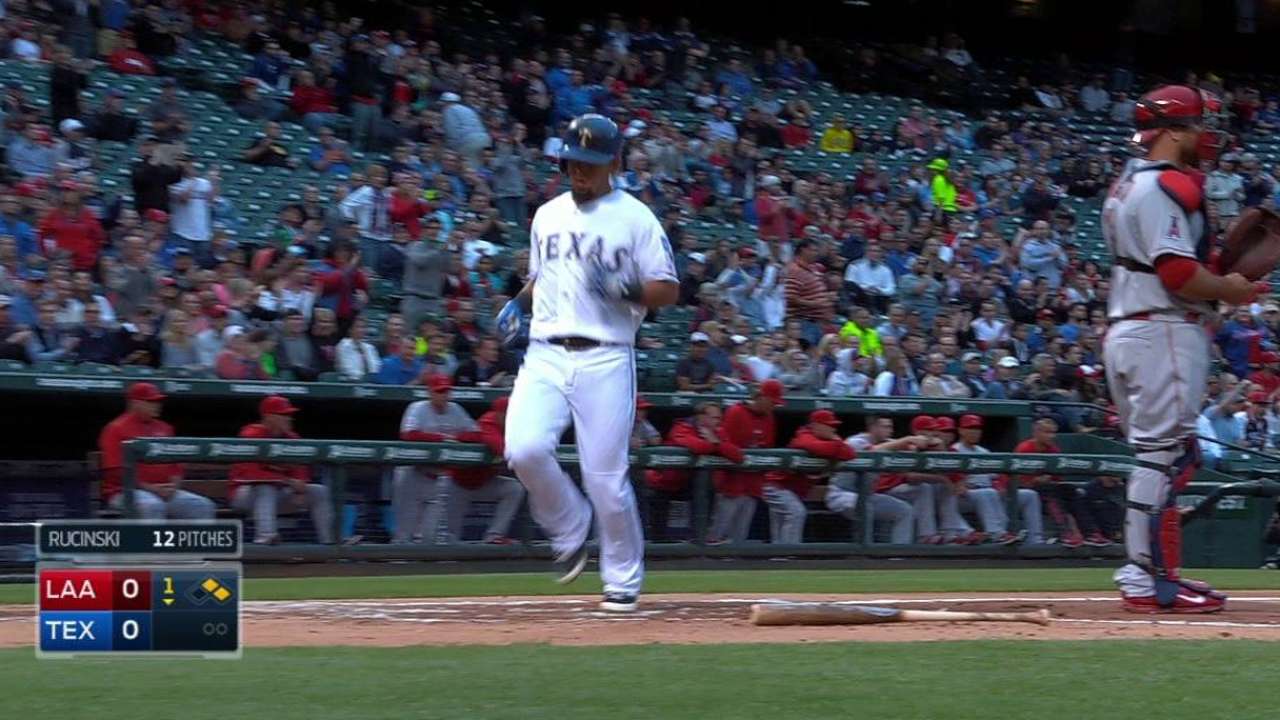 SEATTLE -- Rangers designated hitter Mitch Moreland took early batting practice on Saturday, hit a handful of balls into the outfield bleachers and said afterward he was "optimistic" he could avoid surgery on his left elbow.
Tests showed that Moreland is dealing with a "loose body" -- most likely a bone chip -- in the left elbow. Moreland will be able to deal with it as long as it doesn't settle in the wrong place like the elbow joint.
More