Andrus provides soundtrack to Rangers' lives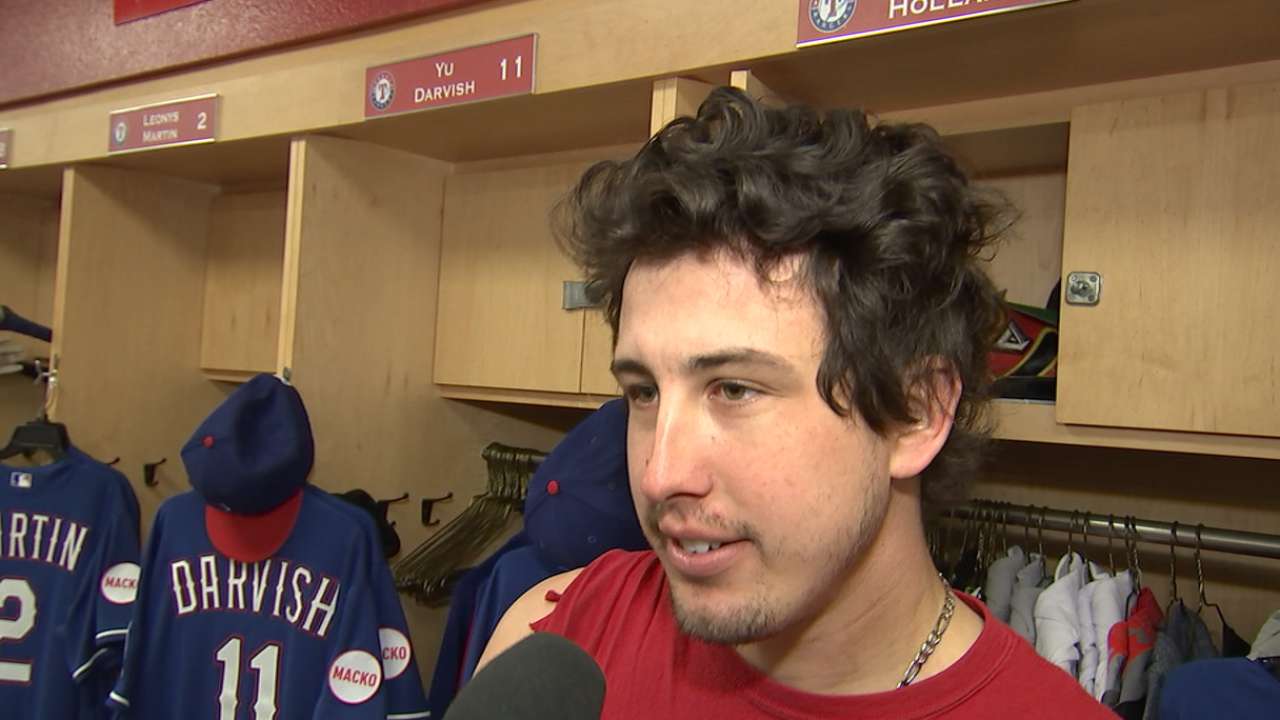 SURPRISE, Ariz. -- Shortstop Elvis Andrus has turned into the Wolfman Jack of the Rangers, complete with his boom box that he takes out to the field for batting practice.
Andrus has always had a big say in what music was played in clubhouse after wins, but now his boom box is everywhere in camp. The Rangers work out to the sound of the music, and Andrus is the one who decides what's played in his role as the camp disc jockey.
More