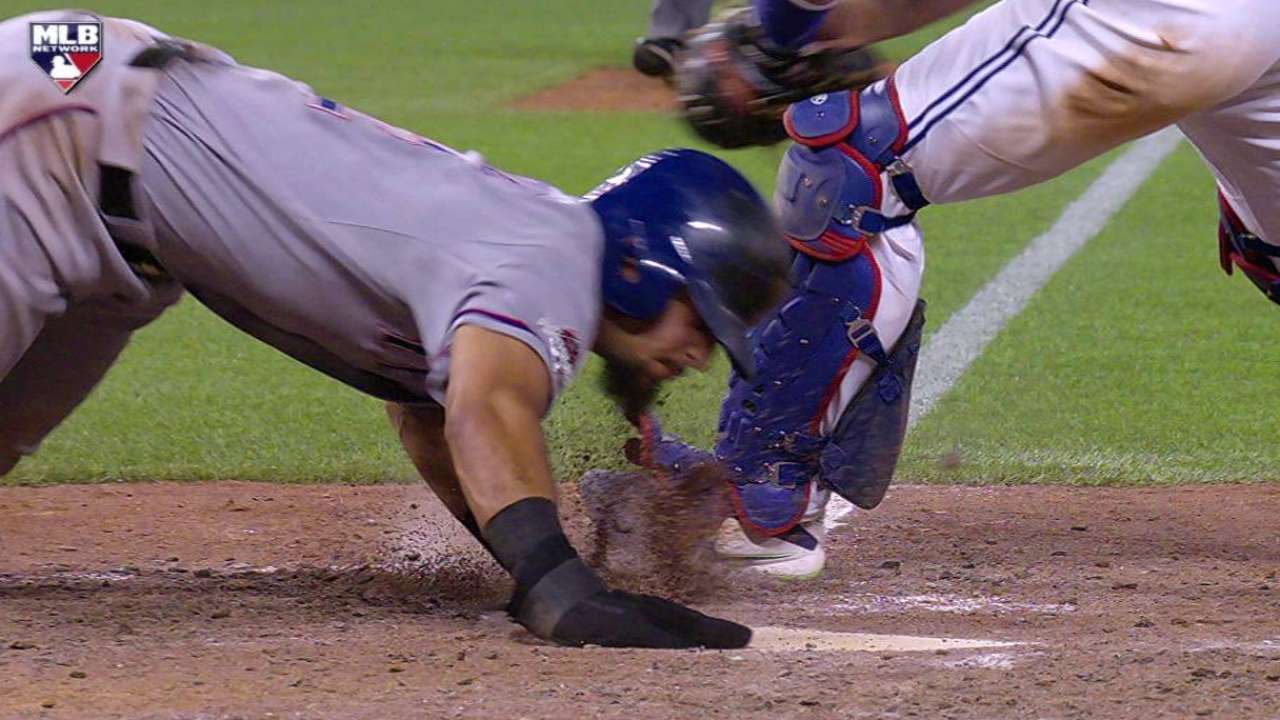 TORONTO -- The place was sold out and the atmosphere was electric, but the hometown fervor at Rogers Centre couldn't stop the Rangers from riding a 6-4 victory over the Blue Jays in 14 innings to a 2-0 lead in the American League Division Series on Friday afternoon.
The best-of-five ALDS resumes on Sunday night in Arlington, and the Rangers need one more victory to advance to the AL Championship Series for the first time since 2011. Since Division Series play began in 1995, teams that have gone up 2-0 have advanced 42 of 47 times.
More
Gregor Chisholm and T.R. Sullivan are reporters for MLB.com. This story was not subject to the approval of Major League Baseball or its clubs.