Three keys to rebuilt Rangers' playoff push
26-16 second-half record is the third-best mark in American League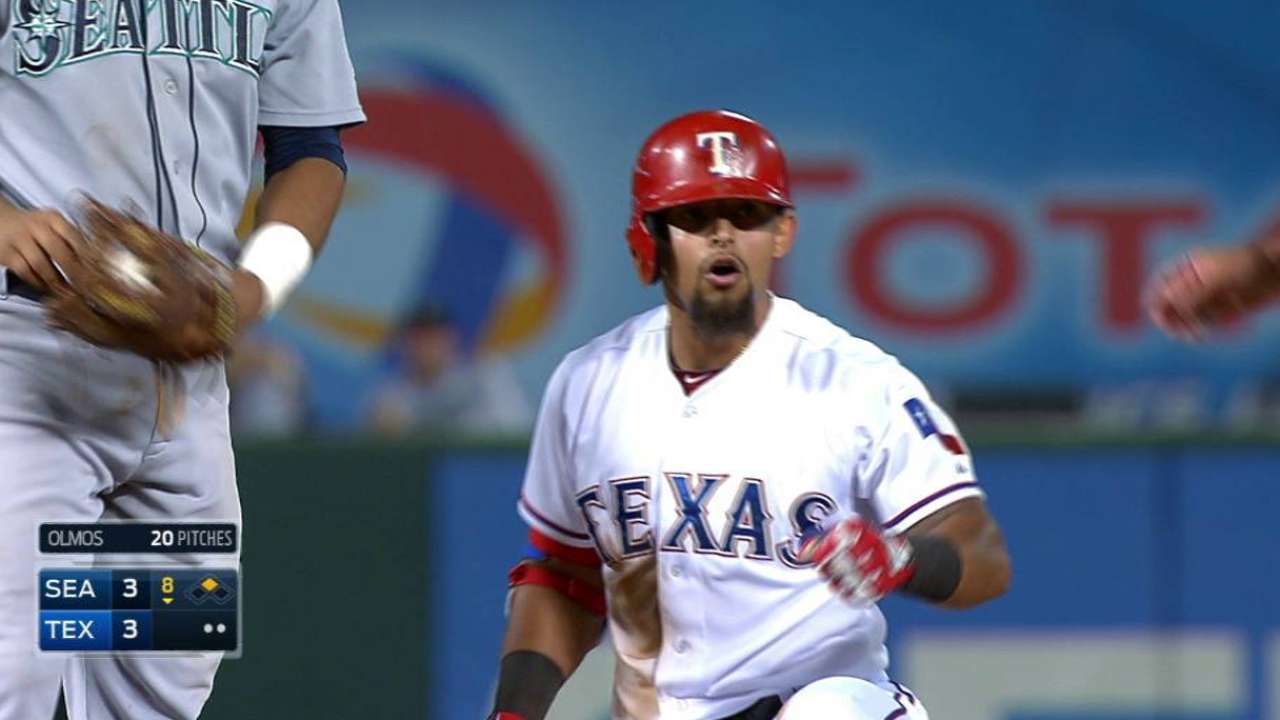 As late as July 15, the Texas Rangers sat next to last in the American League in MLB.com's postseason probabilities, ahead of only the White Sox. Though they weren't in last place in the traditional standings, it wasn't difficult to see why a team that had lost 95 games in 2014, had lost seven of eight headed into the All-Star break and had sustained such a brutal run of injuries that they used 10 starting pitchers in the first half wouldn't be looked upon with confidence.
That was six weeks ago. Since then, the seemingly buried Rangers have gone 26-16, the third-best record in the AL in that time. They've gone from six games behind the then-leading Angels to 3 1/2 games ahead of them in the AL West, and only four games behind the Astros for the division lead. Texas' playoff odds have shot from 7.2 percent on July 15 to 53.8 percent, even after losing 7-0 in San Diego on Monday night, and if the season ended today, the Rangers would be traveling to New York for the AL Wild Card Game.
More
Mike Petriello (@mike_petriello) is an analyst for MLB.com. This story was not subject to the approval of Major League Baseball or its clubs.