Hamilton plans to rejoin Rangers on Monday
Outfielder expects be activated for Texas' series opener in Cleveland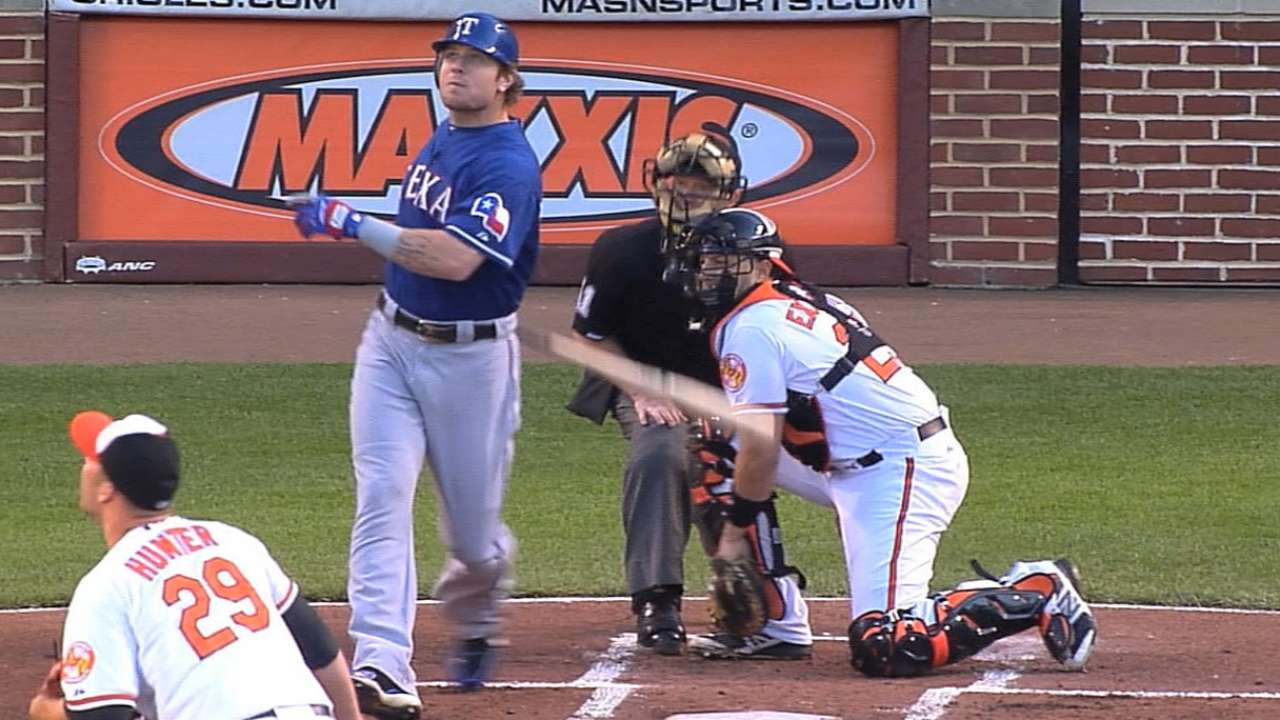 ROUND ROCK, Texas -- A rain cancellation prevented Josh Hamilton from stepping onto the field for the Triple-A Round Rock Express on Saturday, but it didn't stop him from making some big news.
The former American League Most Valuable Player announced an end to his Minor League stint and expects to join the Rangers for their series against the Cleveland Indians. Hamilton will fly to Cleveland on Sunday and plans to be on the active roster on Monday.
More
Chris Dukes is a contributor to MLB.com. This story was not subject to the approval of Major League Baseball or its clubs.