Hamilton hitting 5th in Return to Texas lineup
Manager wants returning outfielder to "go be one of 25"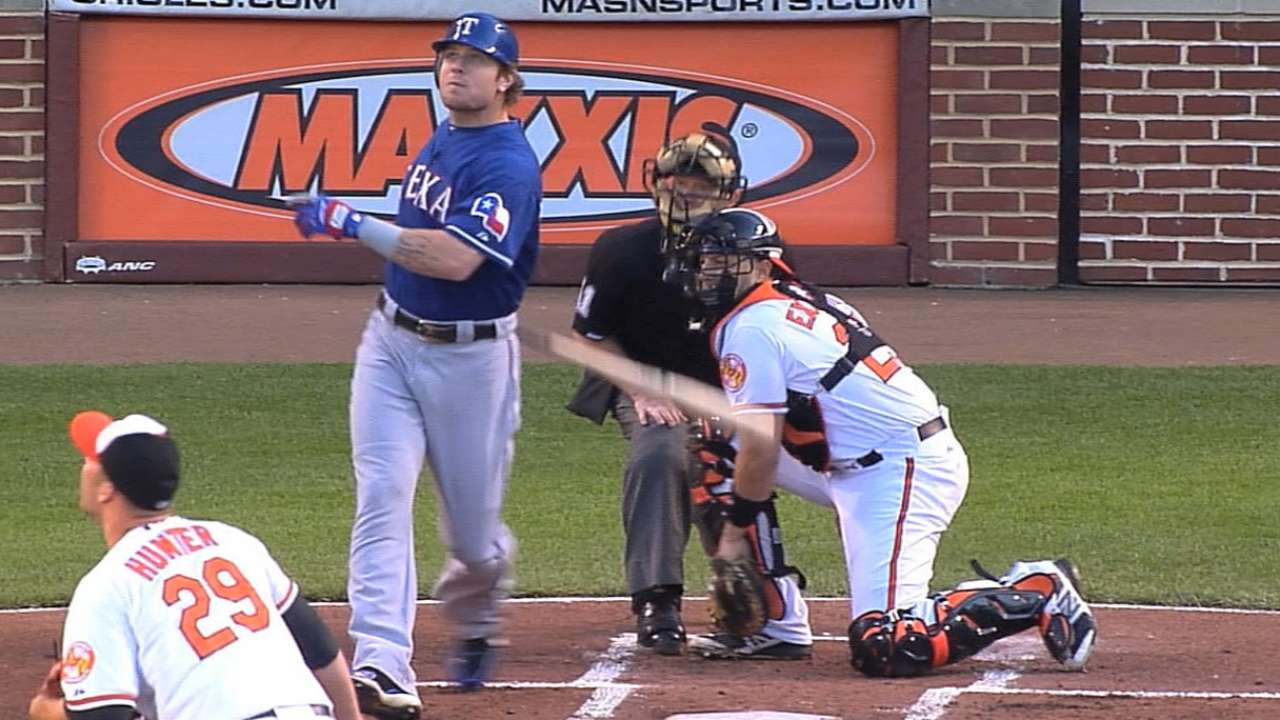 CLEVELAND -- Josh Hamilton returned to the Rangers' lineup Monday, batting fifth and playing left field. It marks his first game in the Major Leagues since an Oct. 15, 2014 Wild Card appearance with the Angels, and his first in a Rangers uniform since an Oct. 5, 2012 Wild Card game.
A tumultuous offseason that included a reported drug and alcohol relapse and a shoulder surgery preceded and April trade that has led him back to the place where he turned his life around: Texas.
More
August Fagerstrom is an associate reporter for MLB.com. This story was not subject to the approval of Major League Baseball or its clubs.