Prince parks pair as Rangers outslug Yanks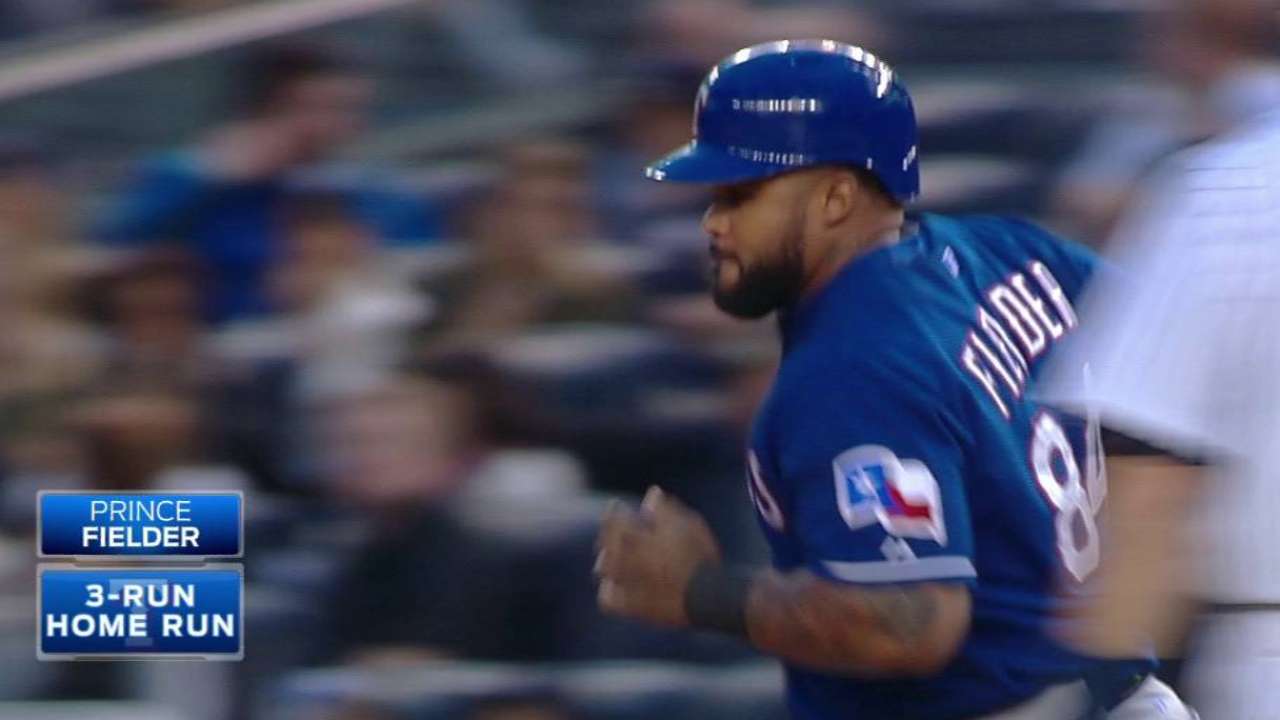 NEW YORK -- Prince Fielder homered twice and Mitch Moreland also cleared the wall as the Rangers knocked around Michael Pineda and the Yankees, holding on to secure a 10-9 victory on Friday night at Yankee Stadium.
Texas capitalized upon sloppy defense to hang a seven-run third inning on Pineda, who contributed to the jam with a throwing error of his own. Delino DeShields and Shin-Soo Choo also drove in runs against Pineda, who was charged with four earned runs over six innings.
More