Inbox: Will Cashner get the qualifying offer?
Beat reporter T.R. Sullivan answers fans' questions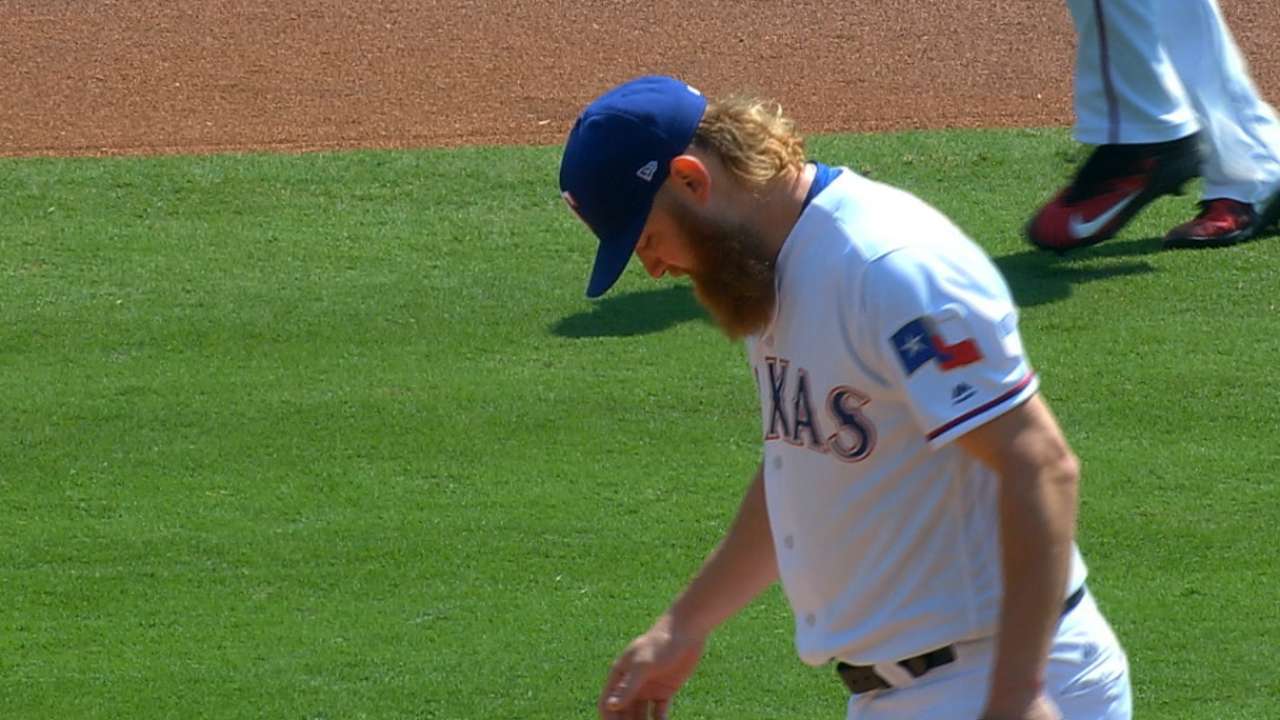 Do you feel the Rangers will give Andrew Cashner a qualifying offer even with the high ($17.4 million) price?
-- Dillon H., Sweetwater, Tex,
My guess is yes. The Rangers need starting pitching and the chance to get a quality starter on a one-year deal is worth it, even if it means paying a little extra. It's those long-term deals that can be a killer. If the Rangers do make the offer, there is a good chance Cashner rejects it, because there appears to be a greater demand for starting pitching in the offseason than there is a supply of quality starters. The Rangers have not yet announced a decision on that.
Continue Reading
T.R. Sullivan has covered the Rangers since 1989, and for MLB.com since 2006. Follow him on Twitter @Sullivan_Ranger and listen to his podcast. This story was not subject to the approval of Major League Baseball or its clubs.