Edwards' faith guiding force in battle with cancer
Rangers pitcher enjoying life, expecting first child in October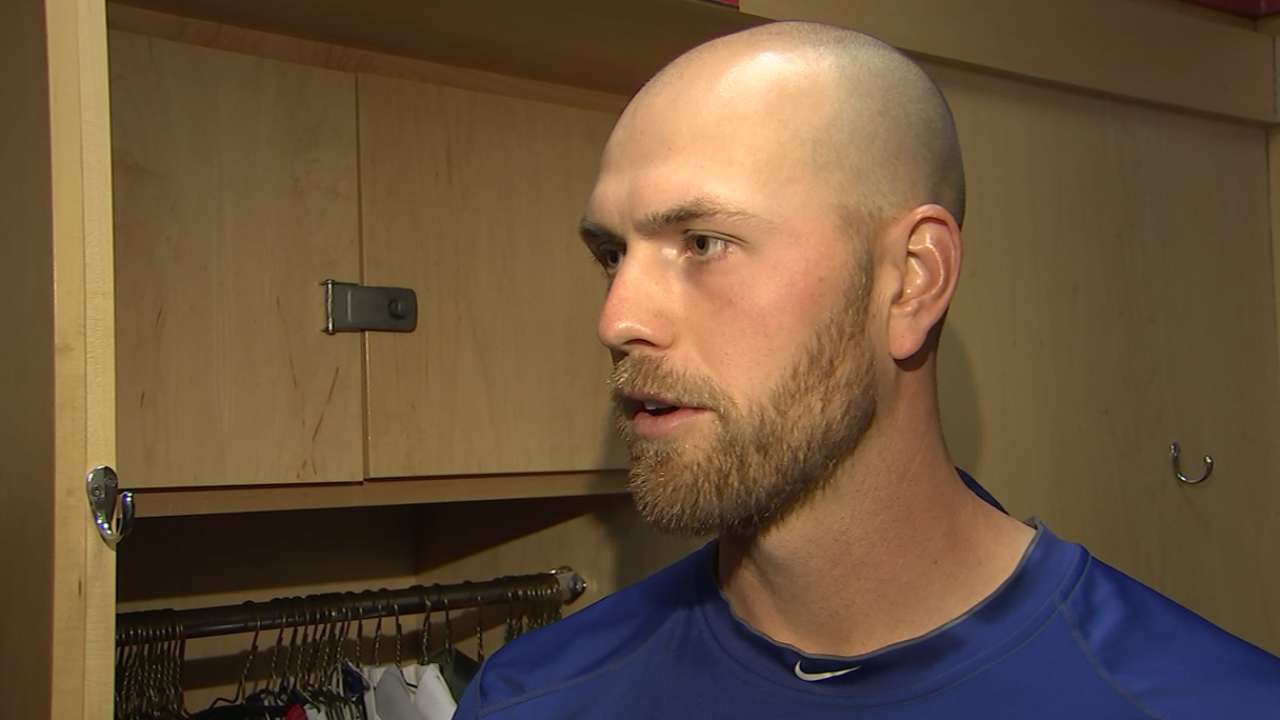 SURPRISE, Ariz. -- Rangers pitcher Jon Edwards has been in an upbeat mood all of Spring Training, walking around with a smile on his face and pitching great on the mound.
It's hard to believe that Edwards developed testicular cancer in the offseason and needed surgery just before Christmas. But his perpetual smile may reflect that his post-surgery tests have been positive and his wife Katelyn is pregnant with the couple's first child.
So far Edwards, relying on his faith and the support of his family, has the upper hand in his battle with cancer.
"Initially it was emotional," Edwards said. "One day I was getting ready for Spring Training and the next day I'm in a serious life situation. But I was really blessed with my family. My wife kept encouraging me, she told me that the Lord was going to pull me through this. He knew that He had nothing but good things in store for me, so just trust him."
Edwards' cancer was diagnosed 10 days before Christmas on a Monday. His doctor wanted to operate immediately so Edwards underwent surgery three days later.
Edwards tried not to think about his baseball career or whether this would keep him and his wife from having a baby. Edwards is in his second season with the Rangers. Originally selected by the Cardinals as an outfielder in the 2006 First-Year Player Draft, Edwards switched to being a pitcher in 2012.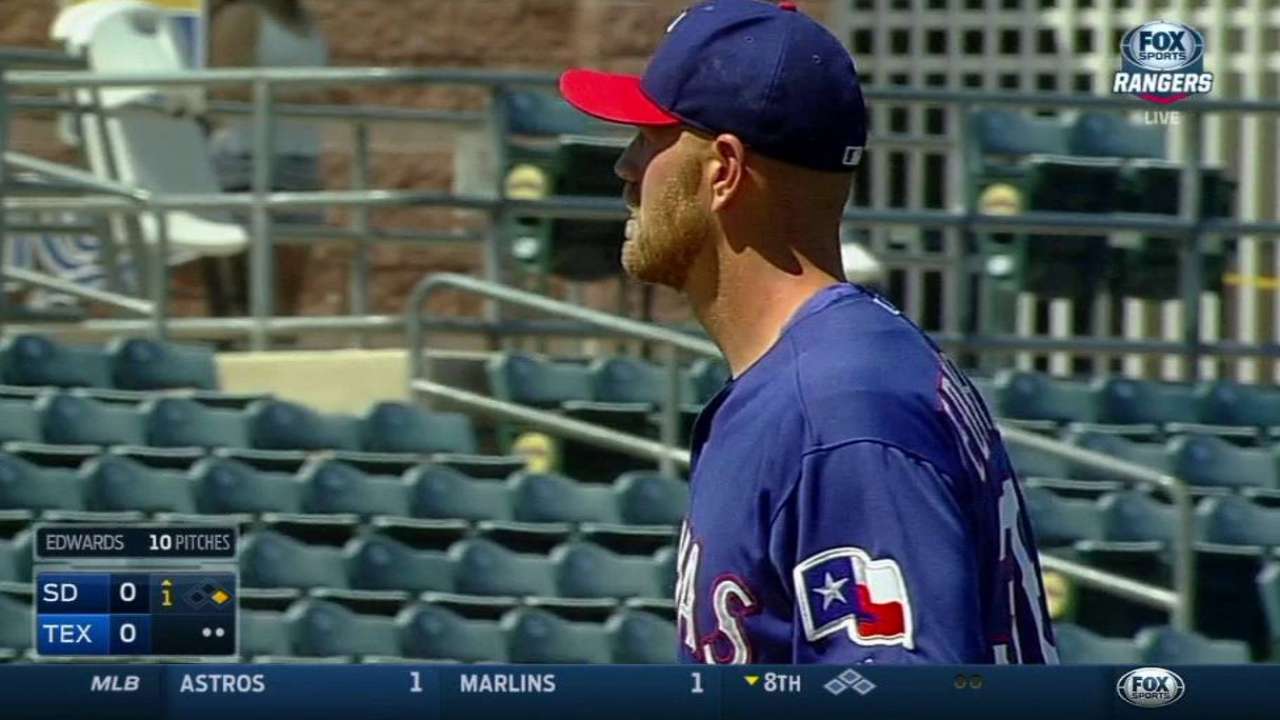 The first time Edwards ever pitched was with Alpine in the Pecos League. He took the long road to the big leagues, getting called up at the end of the season, and he wasn't going to let cancer get in the way.
"Obviously I love baseball, but I wasn't going to let those thoughts creep in," Edwards said. "I just rejected it. I looked to the Lord and I knew it would be good. I believe this year will be a testament to what He is doing in my life despite all the challenge."
Testicular cancer usually hits men between the ages 20 and 40. It is the most common former of cancer in that age group. According to the American Cancer Society, there are about 8,430 new cases a year and 380 men die annually from the disease.
Edwards underwent the surgery and the next day a CAT scan showed no signs of cancer. He has been tested weekly since then and all the reports have been good. Those outside the organization had no idea that Edwards had gone through the ordeal. He was pitching too well for anybody to suspect there was anything wrong physically or otherwise.
But there is another reason for Edwards to smile. Before the surgery, he was warned that there was a chance the problem could affect the Edwards' chances of having children. There was a subtle suggestion that a pre-surgery donation to a sperm bank might be an appropriate safeguard.
The couple decided against that, instead putting their trust in their faith. They found out earlier this month that Katelyn is pregnant and due in October.
"It's all about trusting in the Lord," Edwards said. "This is a testament to that."
T.R. Sullivan is a reporter for MLB.com. Read his blog, Postcards from Elysian Fields, and follow him on Twitter @Sullivan_Ranger. This story was not subject to the approval of Major League Baseball or its clubs.