Rangers keep eye on pitching after Meetings
Club maintains interest in bringing back right-hander Lewis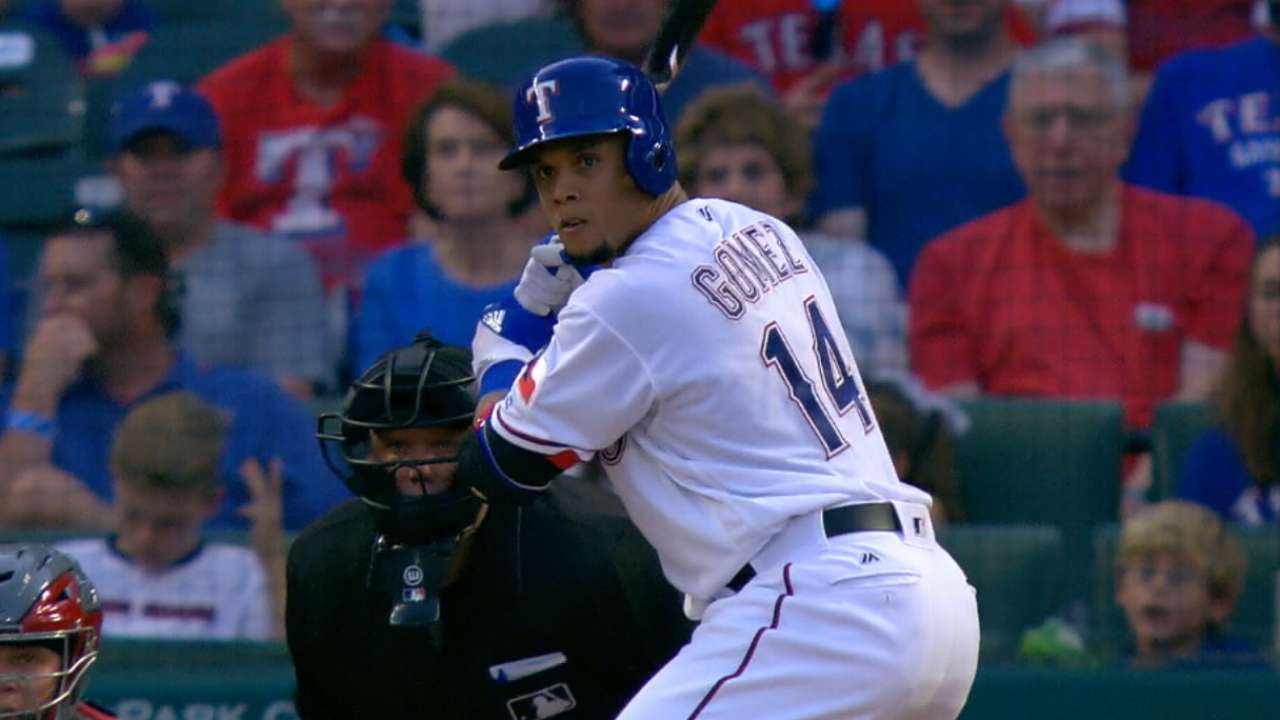 NATIONAL HARBOR, Md. -- The Rangers had six players become free agents at the end of the 2016 season, and four of them are just about out the door.
The club is bringing back outfielder Carlos Gomez -- pending a physical -- but Carlos Beltran has signed with the Astros, Ian Desmond has a deal in place with the Rockies, as does Mitch Moreland with the Red Sox, while Derek Holland is waiting on the Pirates and the White Sox.
That leaves right-hander Colby Lewis. As the Winter Meetings closed on Thursday, the Rangers left town still looking for starting pitching, while Lewis was still looking for a job.
Lewis has made it clear he wants to return. The Rangers have a high regard for Lewis, but they are still wary of his health history and giving up a spot on the 40-man roster.
"They both play into it," Rangers general manager Jon Daniels said. "There is always going to be interest in Colby. There is no doubt about the man. No question there. There's not much I can say that hasn't already been said. It's more dollars and what the opportunity there is."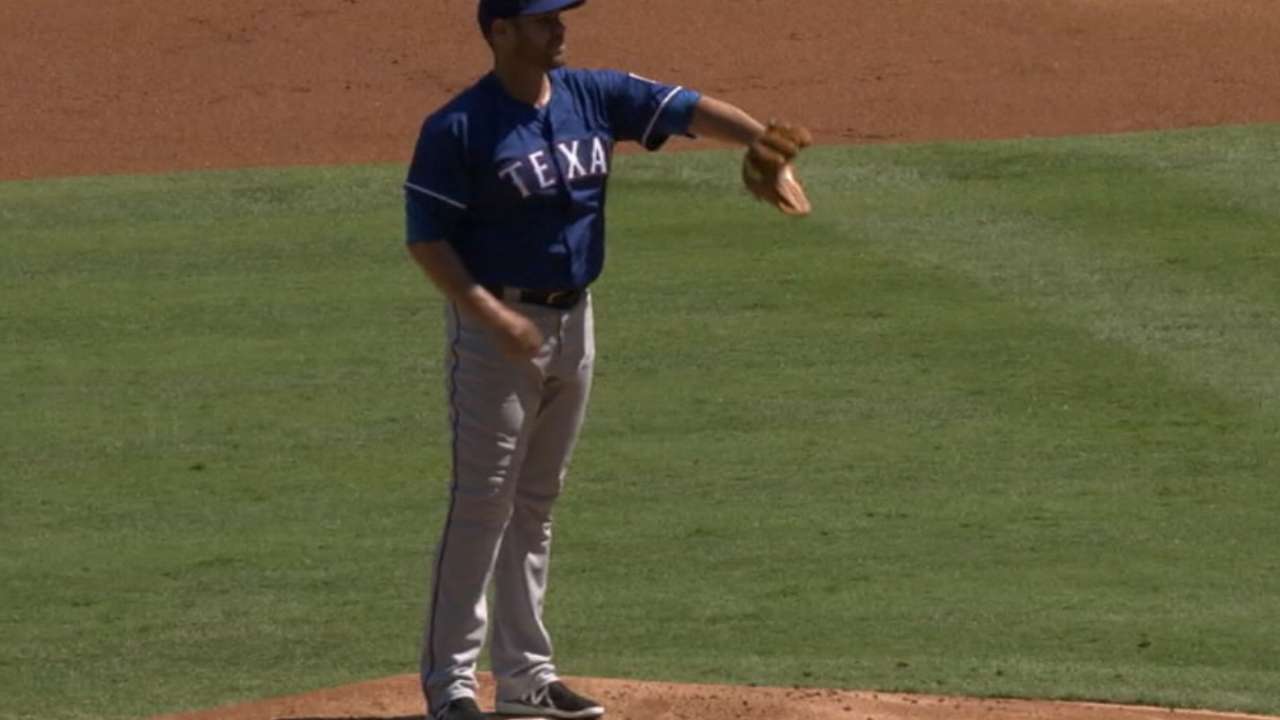 Lewis was 6-5 with a 3.71 ERA in 19 starts last season while missing 2 1/2 months because of inflammation in his right shoulder. He is also 37, and over the past five years, he has had major surgery on his right elbow, hip and knee.
Deals done
The Rangers agreed to a one-year, $11.5 million contract with Gomez, pending a physical. The official announcement is expected next week. The club also re-signed outfielder Jared Hoying to a Minor League contract with an invitation to Spring Training. He was the Rangers' fifth outfielder down the stretch and into the playoffs, adding speed and defense off the bench.
The club also signed outfielder Carlos Puello to a Minor League contact with an invitation to Spring Training. Puello, 25, who possesses speed and athleticism, was once a top Minor League prospect who was suspended in 2013 for his involvement in Biogenesis. He played in 78 games for Triple A Scranton/Wilkes Barre last season and hit .282 with a .413 on-base percentage and 18 stolen bases.
"Some of these Minor League free agents have been around the block," Daniels said. "He is a young talented player with a track record."
Goals accomplished
The Rangers have addressed center field and starting pitching with Gomez and right-hander Andrew Cashner. Those were the club's two biggest needs going into the offseason.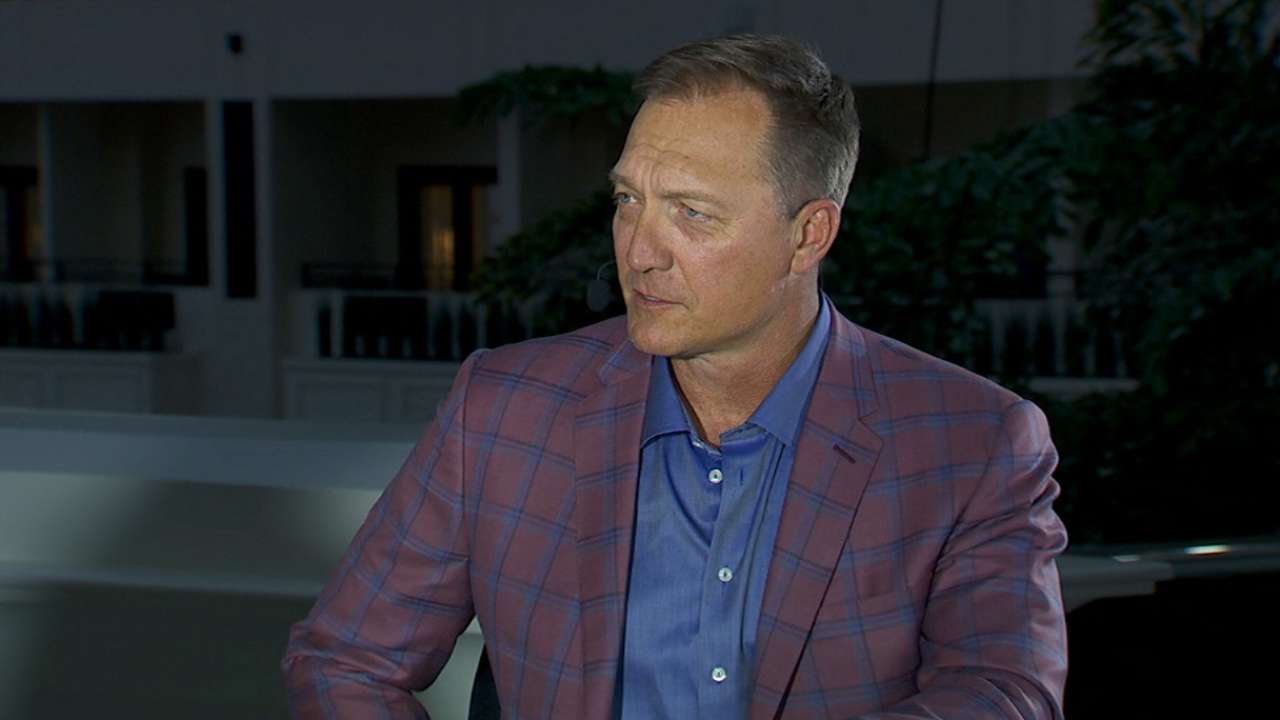 Unfinished business
The Rangers could use another bat, either at first base, outfield or designated hitter. It could be a combination of the three. They also want to add starting pitching depth if not a front-line starter.
Rule 5 Draft
The Rangers selected right-hander Michael Hauschild from the Astros. He was 9-10 with a 3.22 ERA and a 1.27 WHIP in 24 starts at Triple-A last year, and he will come into camp as a fifth-starter candidate.
GM's bottom line
"We've played past 162 games in six of the last seven years. That's what matters, a winning team. Not so much December headlines." -- Daniels
T.R. Sullivan has covered the Rangers since 1989, and for MLB.com since 2006. Follow him on Twitter @Sullivan_Ranger and listen to his podcast. This story was not subject to the approval of Major League Baseball or its clubs.