With Napoli addition, DH role likely to fall to Choo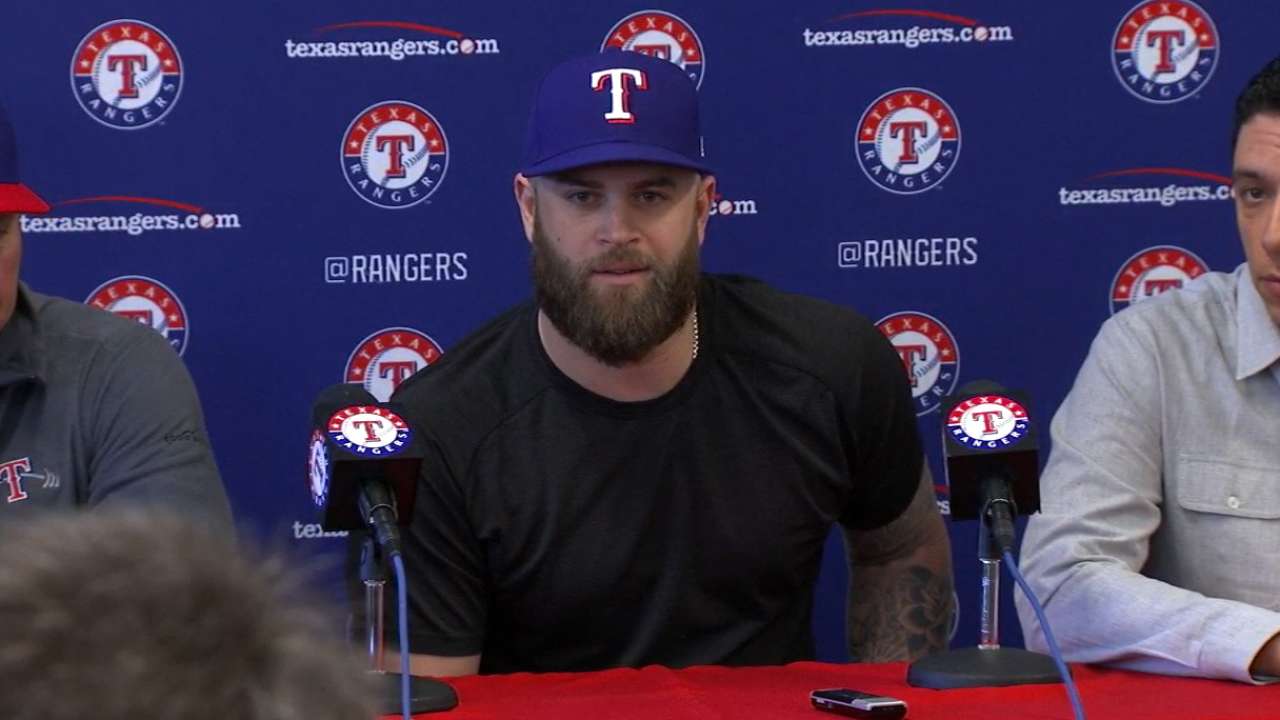 SURPRISE, Ariz. -- Shin-Soo Choo is likely to get significant time at designated hitter this season. It may be more than he wants, but that's the biggest development with the Rangers' signing of first baseman Mike Napoli.
"Choo is going to DH some," manager Jeff Banister said. "The number of times is yet to be determined. We haven't played a game yet. We'll see how it lines up in left field."
The Rangers' main concern for Choo is keeping him in their lineup regularly. He was on the disabled list four times last season and played in a total of 48 games.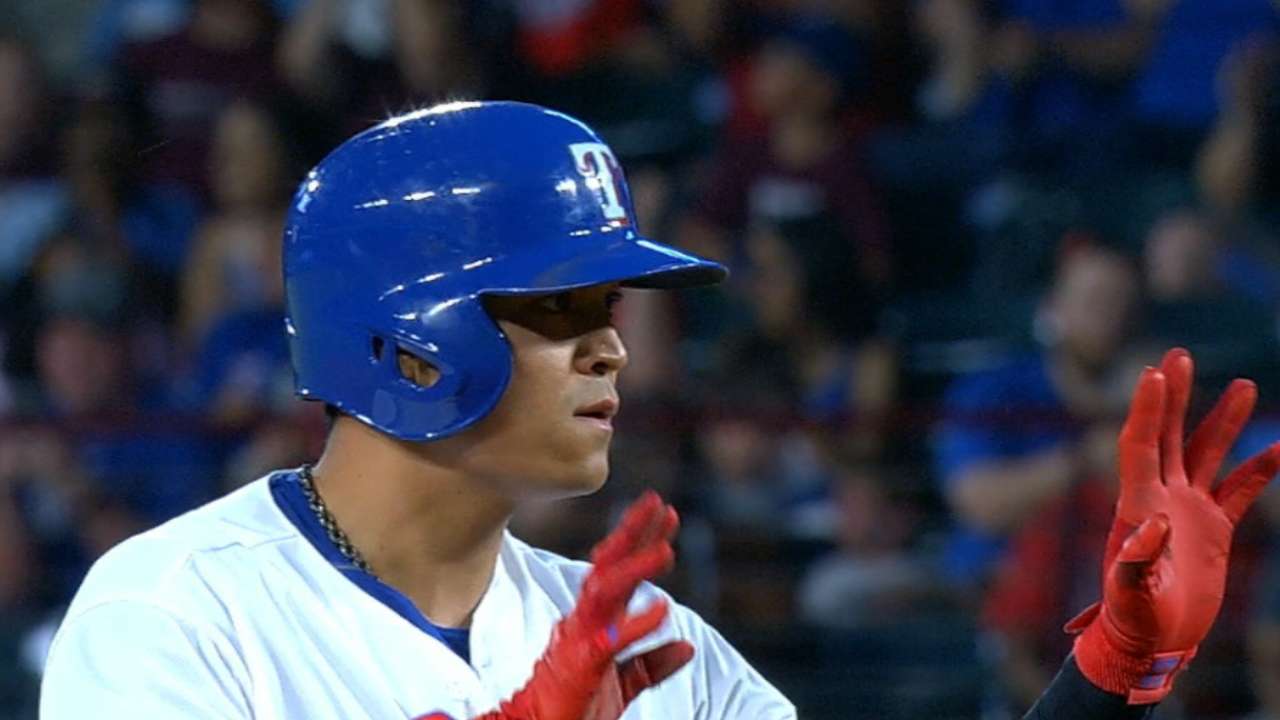 "Our offense goes when he goes," general manager Jon Daniels said. "Choo brings that balance … a little more selective approach. We need that in our lineup."
Choo has expressed a willingness to be the DH on occasion but is reluctant to embrace it as a full-time role. He had 202 plate appearances as a designated hitter in 2014, but no more than 51 in any other season.
"I'm not thinking about that situation," Choo said. "We just started Spring Training. We'll figure it out. I've always wanted what the team wants. That's what I play for. Maybe some day [Banister] will talk to me. He hasn't talked to me yet."
Other developments after the Napoli signing:
• Left field is wide open. Nomar Mazara will likely spend most of his time in right field, although he could move to left in games when Choo is starting on defense.
• The main candidates for left field are Jurickson Profar, Ryan Rua, Delino DeShields and non-roster invitees Travis Snider and Jared Hoying. It's hard to identify a leader, but Profar is going to get a good look. He will also play left while with the Netherlands in the World Baseball Classic.
The caveat is that Profar is the Rangers' most versatile player and capable of playing multiple positions. His desire is to play regularly in the middle infield, but that's not likely to happen with Texas.
"We have middle infielders," Profar said. "My goal now is to play every day somewhere and help the team win."
• DeShields' avenue to an everyday job is through left field. The Rangers are committed to Carlos Gomez in center, but still love the speed and athleticism DeShields can bring to the top of the lineup. He showed that in 2015, but lost it last season. He has come into camp slimmed down and determined to regain his explosiveness.
• Joey Gallo is no longer a candidate to play first base. He may get time in left field but his primary spot will be third base.
"For a second, I thought I had a shot at playing first base this spring and battling for the position," Gallo said. "I was working all offseason at first base. I wish somebody had told me. I have no problem playing third base. I've played there my whole life."
• Napoli will still get time at designated hitter, which may leave an opening for James Loney as a backup left-handed hitter at first base.
T.R. Sullivan has covered the Rangers since 1989, and for MLB.com since 2006. Follow him on Twitter @Sullivan_Ranger and listen to his podcast. This story was not subject to the approval of Major League Baseball or its clubs.