Brocail lauds prospect Sadzeck's improvement
Banister emphasizes approach of pitching on inside half of the plate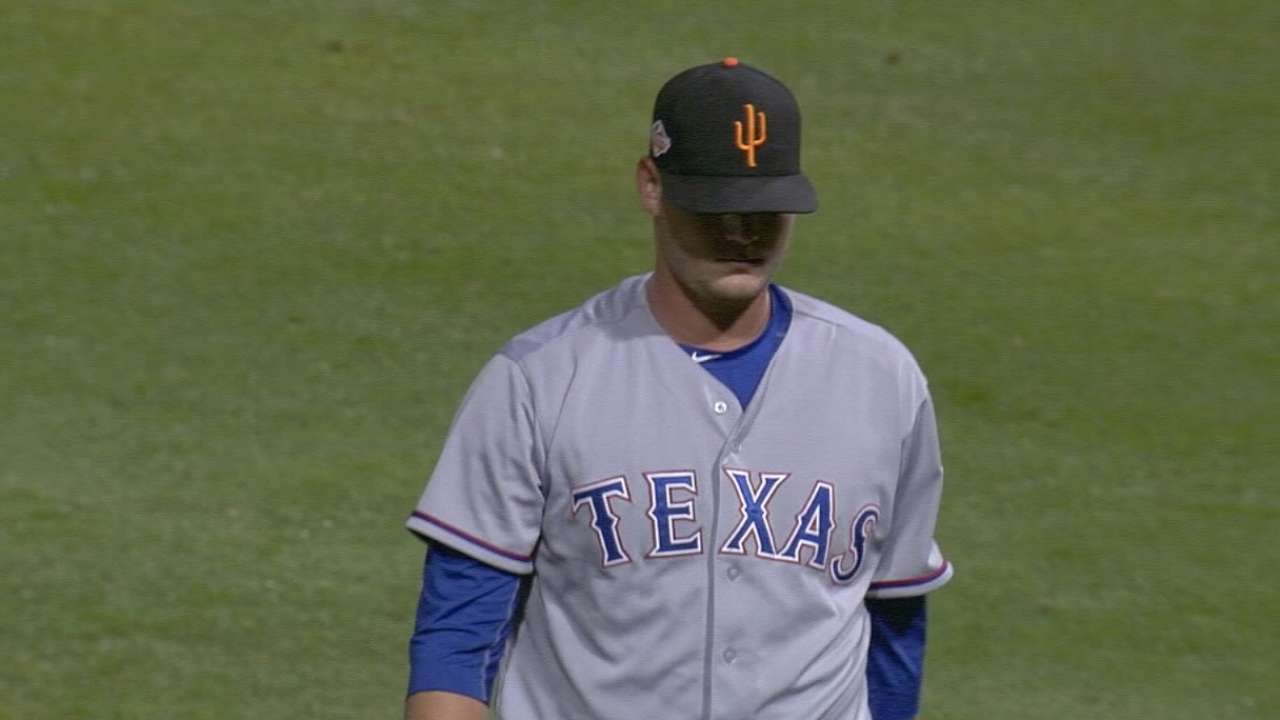 SURPRISE, Ariz. -- Rookie right-hander Connor Sadzeck is in his second big league camp, and pitching coach Doug Brocail said he can see a big difference from last season.
"Nothing like I expected," Brocail said. "It was really good ... under control and with a better tempo."
Sadzeck, an 11th-round Draft pick out of Howard (Texas) Junior College in 2011 and the Rangers' No. 10 prospect, according to MLBPipeline.com, is the hardest thrower in the farm system with a fastball that can hit 100 mph. Control has been his biggest issue, and he is still working on both his slider and changeup.
Because of his power arm, there has been some thought of moving him into the bullpen. But he will continue to start for now, and the Rangers are encouraged by his progress.
"The guy is a pitcher, not a thrower," Brocail said.
Banister wants pitching inside
Manager Jeff Banister is a big believer in pitching inside, and that approach is being pounded into Rangers pitchers this spring.
"We still need to be better throwing inside," Banister said. "Gain real estate and pitch on both sides of the plate ... not be one dimensional. It's a work in progress."
Banister compared it to a hitter being able to put pressure on the defense with the threat of the bunt. That forces infielders to play closer. It's the same way with pitchers who can keep hitters from sitting on the outside part of the plate by coming inside.
"When you take back real estate, it's Pitching 101," Banister said.
Rangers beat
• Heavy rains washed out the Rangers' morning workout on the fields. All work was done in the batting cages. That's where the pitchers did their bullpen sessions.
• Banister and general manager Jon Daniels met with Major League officials in the morning to go over possible tweaks in the rules. Joe Torre was among those representing Major League Baseball.
• Tyson Ross, who had offseason shoulder surgery, is throwing long toss and won't begin throwing off the mound until mid-March.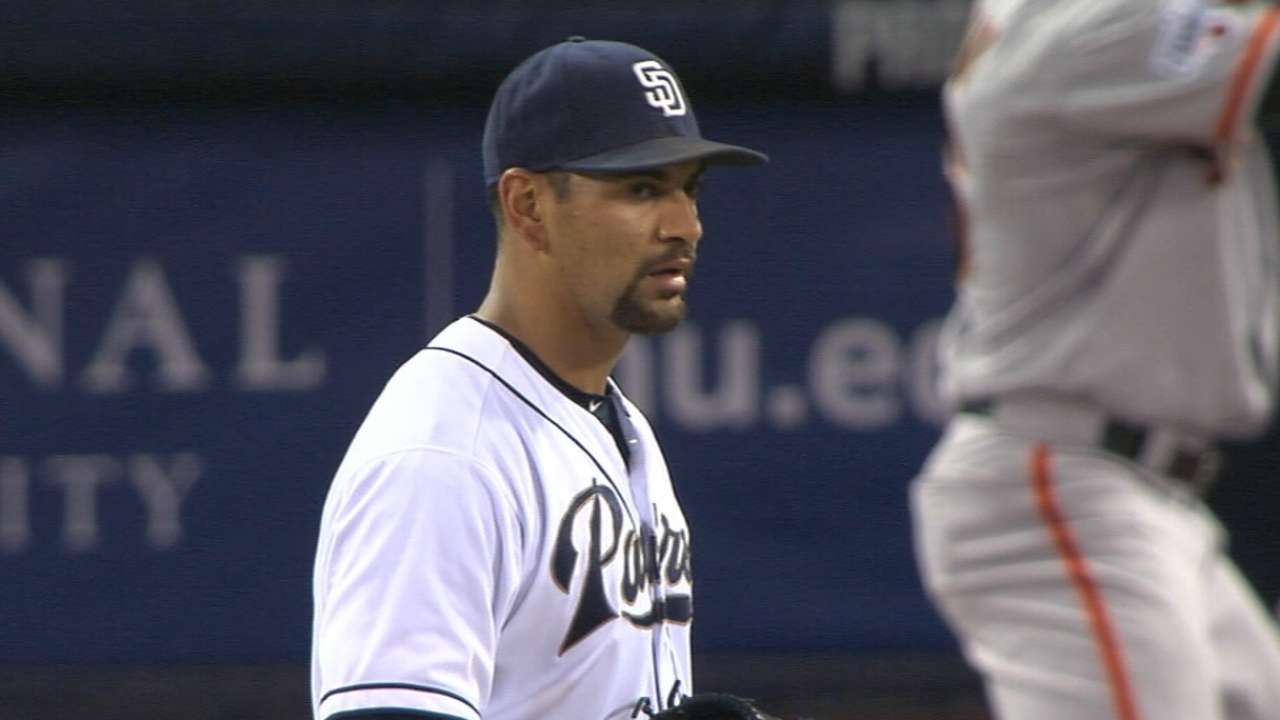 • Brocail said Eddie Gamboa is the first knuckleball pitcher he has worked with at the Major League level.
"I played catch with him the other day at twilight -- the sun going down -- and I got almost killed," Brocail said.
• Adrian Beltre, sidelined with a strained left calf muscle, is limited to hitting soft-toss pitching. He is also been doing some throwing, but no running.
T.R. Sullivan has covered the Rangers since 1989, and for MLB.com since 2006. Follow him on Twitter @Sullivan_Ranger and listen to his podcast. This story was not subject to the approval of Major League Baseball or its clubs.