Bush open about rocky past, focused on future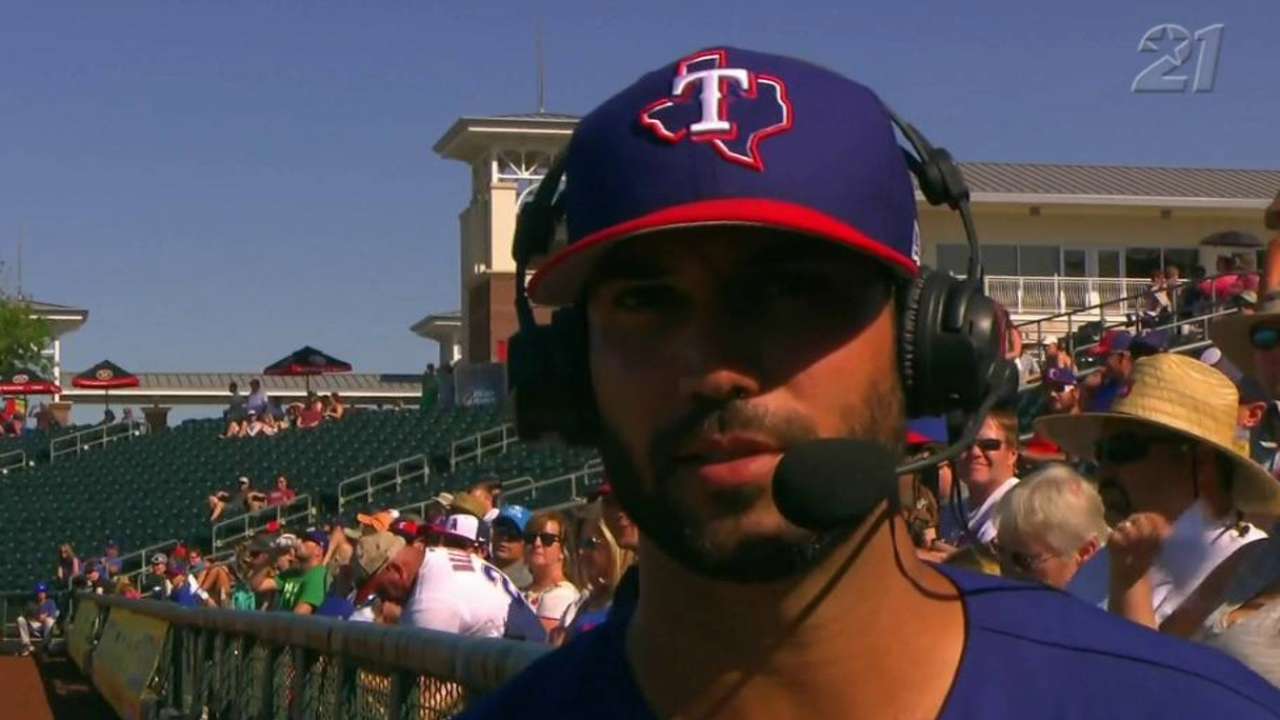 SURPRISE, Ariz. -- Wednesday marks the fifth anniversary of a terrible day for Rangers reliever Matt Bush and he continues to be asked about it.
It's still a compelling story even as Bush tries to move forward with his life and get ready for his second Major League season. He is willing to answer the questions because he understands he has an important message to deliver.
"Once again, it's something in the past," Bush said. "Hopefully people can find some inspiration from it and overcome some things in their life like I have. I feel like no matter what, I will always be connected to my past one way or another, overcoming alcoholism and battling my demons and being able to go through what I did with incarceration and still being successful."
Bush was a pitcher in the Rays' Minor League system when, on March 22, 2012, he started drinking in Port Charlotte, Fla., where the club was holding Spring Training. Late that night, driving home from a club and completely intoxicated, Bush hit and ran over a motorcyclist.
Anthony Tufano, 72 at the time, was severely injured. He suffered brain hemorrhaging, a collapsed right lung and fractures in his clavicle, cheekbone and vertebrae. He survived but still has permanent damage from the incident. Tufano said he has forgiven Bush and reached an out-of-court financial settlement but declined to meet him in person.
Bush eventually pleaded no contest to driving under the influence with serious bodily injury. He was sentenced to four years and three months on Dec. 18, 2012, and released on parole Oct. 30, 2015.
The Rangers signed him to a Minor League contract on Dec. 18 after a tryout in a restaurant parking lot, and he made his Major League debut last May. Despite having missed four seasons, Bush was 7-2 with a 2.48 ERA in 58 games with the Rangers.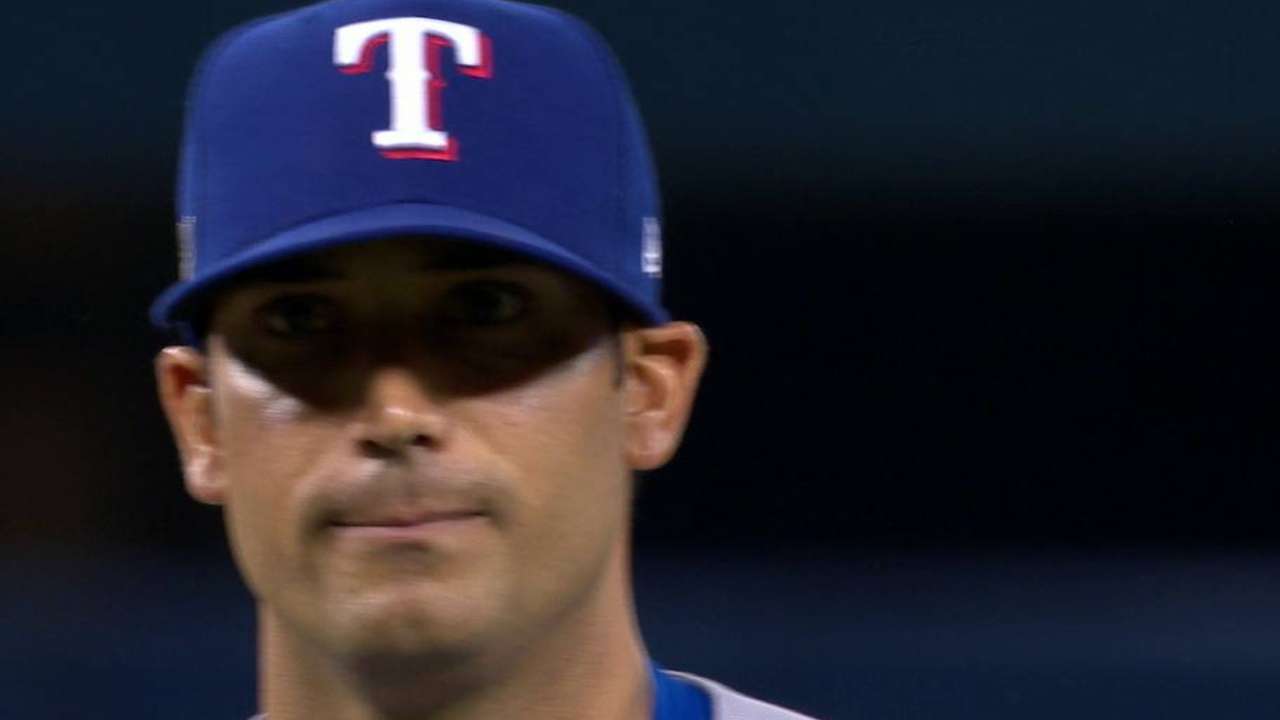 But the memory of the incident is real. Bush is the subject of an documentary being shown on HBO's Real Sports beginning Tuesday night.
"All I can do is be truthful and answer the questions," Bush said. "It's all I can do. People can take it whatever way they want.
"I don't think about it a lot, really. I come here focused on baseball, focused on doing my work to prepare myself. I don't live in the past, I'm focused on what I have to do today."
Bush knows the incident will never go away. He knows he will continue to be asked about it and judged by it. He understands that part.
"I was given the opportunity with the Texas Rangers and Major League Baseball never found me not able to perform," Bush said. "All I'm able to do is show up and pitch every day. I've done what I was supposed to do off the field to prove that I'm doing the right thing. That's all I can do. Other than that, I don't know what else I can do."
His message is real.
"You can never give up," Bush said. "You can always turn your life around no matter how bad it has been and you always have an opportunity and a choice to get it together. I was fortunate enough to have the opportunity and I was able to stay sober and do what I could to be a member of society."
T.R. Sullivan has covered the Rangers since 1989, and for MLB.com since 2006. Follow him on Twitter @Sullivan_Ranger and listen to his podcast. This story was not subject to the approval of Major League Baseball or its clubs.