Rangers call up Hoying, start him in center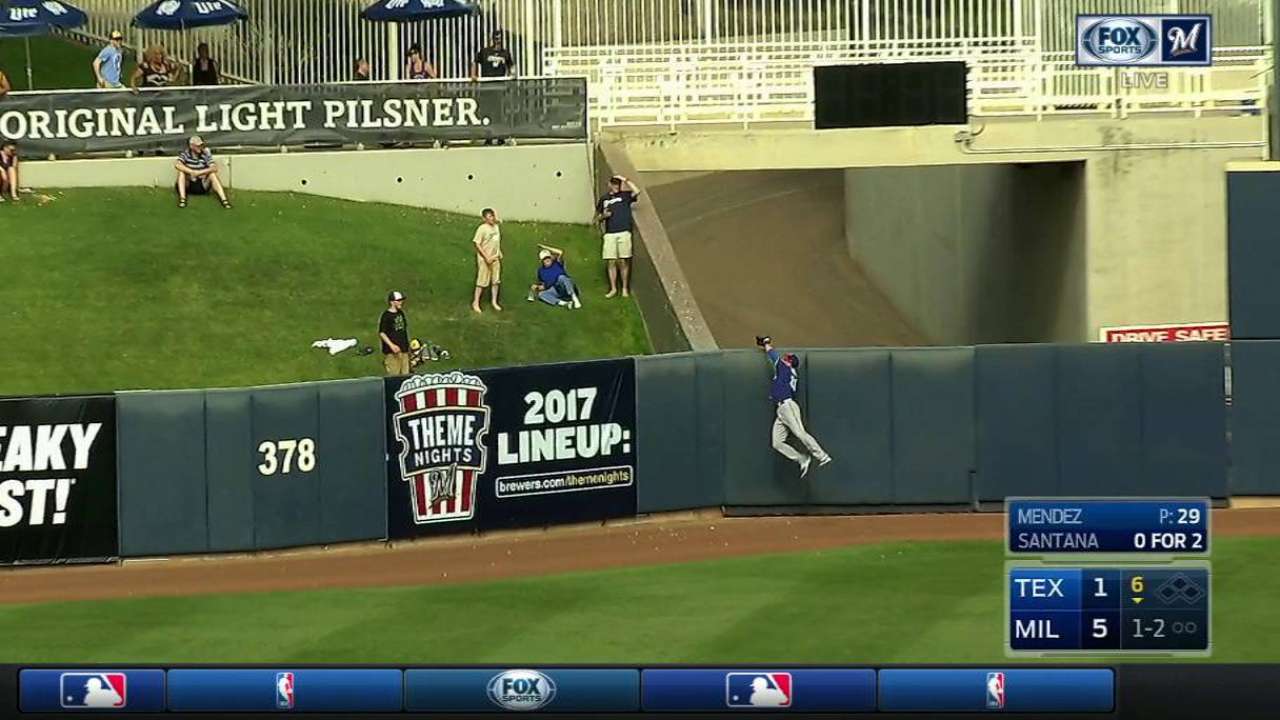 ARLINGTON -- Jared Hoying is getting the first chance in center field with Carlos Gomez on the disabled list with a strained right hamstring.
Hoying went right into the starting lineup on Tuesday -- he went 0-for-3 out of the No. 9 hole in the Rangers' 5-1 win -- after being called up from Triple-A Round Rock to replace Gomez, who is expected to be sidelined 4-6 weeks.
"We are going to let him play and see if we can get him going," Rangers manager Jeff Banister said.
Hoying, a left-handed hitter, started with right-hander Jerad Eickhoff on the mound for the Phillies. Delino DeShields, who was the Rangers' starting center fielder for most of 2015, is going to stay in left for now. The Rangers also have Ryan Rua, a right-handed hitter, who can play center if needed, especially if there is a left-hander on the mound.
"It's not real clear yet if we will use a platoon or let Jared play," Banister said. "We do have some options."
Defense is a priority in center, and Hoying had made 25 of his 35 starts there for Round Rock. The Rangers used him as a pinch-runner and defensive replacement last year in September and the postseason.
"I think he is an extremely capable center fielder," Banister said. "Delino is capable, and Rua has the skill set. It's hard to say right now who is the best. I don't have a problem putting any of them out there."
The Rangers also considered calling up Jurickson Profar or Drew Robinson, but went with Hoying instead. The Rangers want Profar to continue playing regularly at shortstop at Round Rock even though he is capable of playing the outfield.
Hoying was hitting .242 with seven home runs and 23 RBIs in 36 games at Round Rock.
"Glad to be back ... Have fun and try to help the team win," Hoying said. "It's pretty simple. Hopefully I can contribute a little bit and keep this streak going."
Choo gets another day
Designated hitter/outfielder Shin-Soo Choo was out of the lineup Tuesday for the second straight game with lower back spasms. Choo missed two weeks in the second half of last season with back spasms, and the Rangers weren't eager to rush him back into the lineup.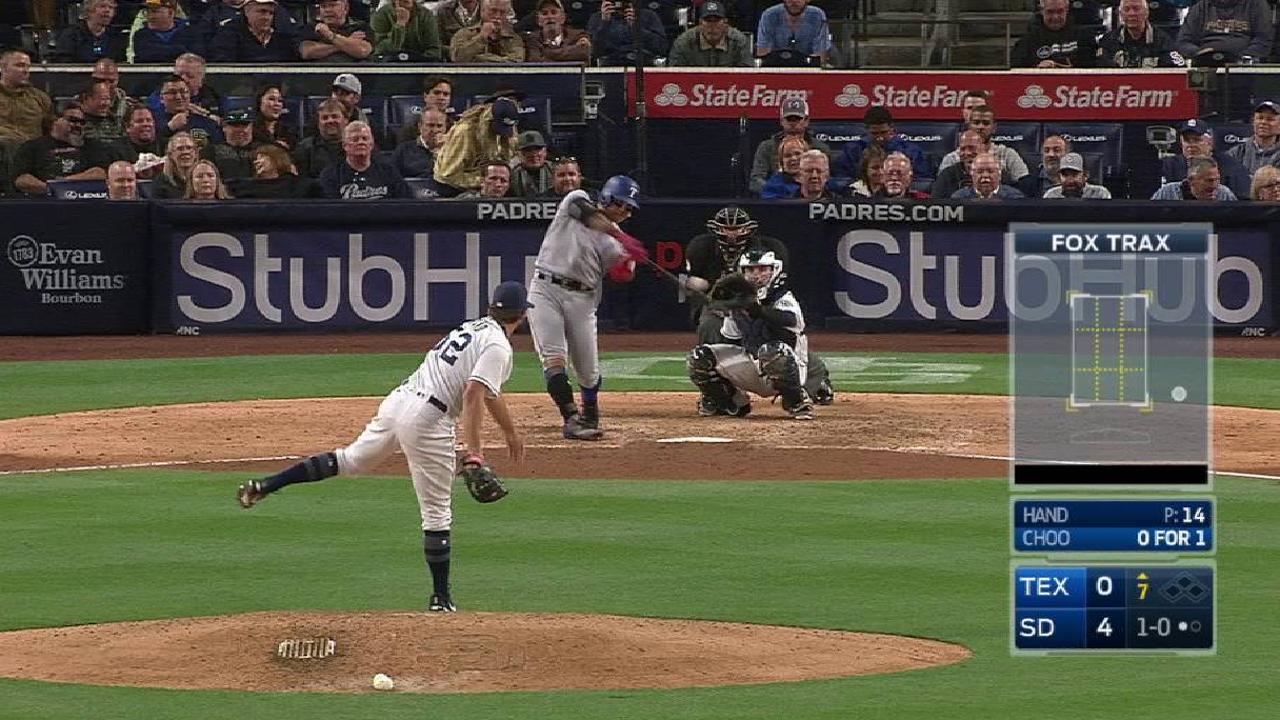 "If I didn't have the injury last year, I would play," Choo said. "But I had the injury, so it scared me. I don't want to lose 2-3 weeks."
Banister said there is a good possibility Choo could play Wednesday. With Choo out of the lineup Tuesday, Banister went with Jonathan Lucroy at designated hitter and Robinson Chirinos at catcher. It's the first time they have been in the lineup at the same time this season.
Rangers beat
• Infielder Hanser Alberto, who has been on the disabled list since Opening Day with a sore right shoulder, has been transferred to the 60-day DL.
• The Rangers have signed outfielder Drew Stubbs to a Minor League contract and assigned him to Round Rock to replace Hoying. He was designated for assignment by the Giants last week.
• The Rangers named their Minor League Award winners from April: outfielder Yanio Perez (player), right-hander Collin Wiles (pitcher), outfielder Leody Tavares (defender) and right-hander Ricardo Rodriguez (pitcher).
T.R. Sullivan has covered the Rangers since 1989, and for MLB.com since 2006. Follow him on Twitter @Sullivan_Ranger and listen to his podcast. This story was not subject to the approval of Major League Baseball or its clubs.