Discipline key to Texas' emergence from rut
'Nothing magical' about fundamentals during win streak, Banister says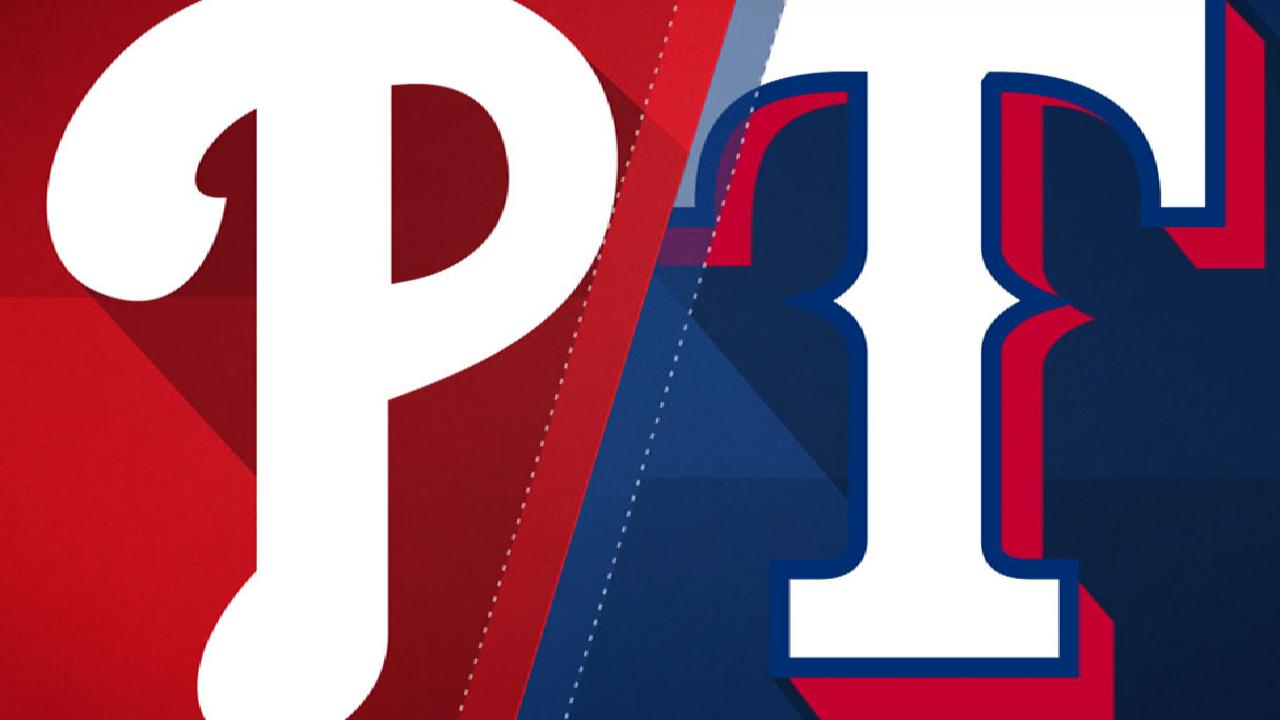 ARLINGTON -- Before the Rangers began their eight-game homestand on May 10, they were sitting in last place in the American League West, six games below .500 at 14-20.
Before Thursday's series-closing 8-4 win over the Phillies, Texas' ninth straight overall, wrapped the homestand with an 8-0 record, manager Jeff Banister said the Rangers didn't panic during their early struggles.
After returning to Arlington, the Rangers swept the Padres, A's and Phillies to break past .500 for the first time this season. Banister said there wasn't a singular moment that sparked the surge.
"It's taken a while for things to get going in the right direction, and we're still maneuvering it as we go," Banister said. "Every game we've played has been a little bit different -- nothing has been the same from night to night -- so that's kind of the beauty of this coaching staff and this group of players.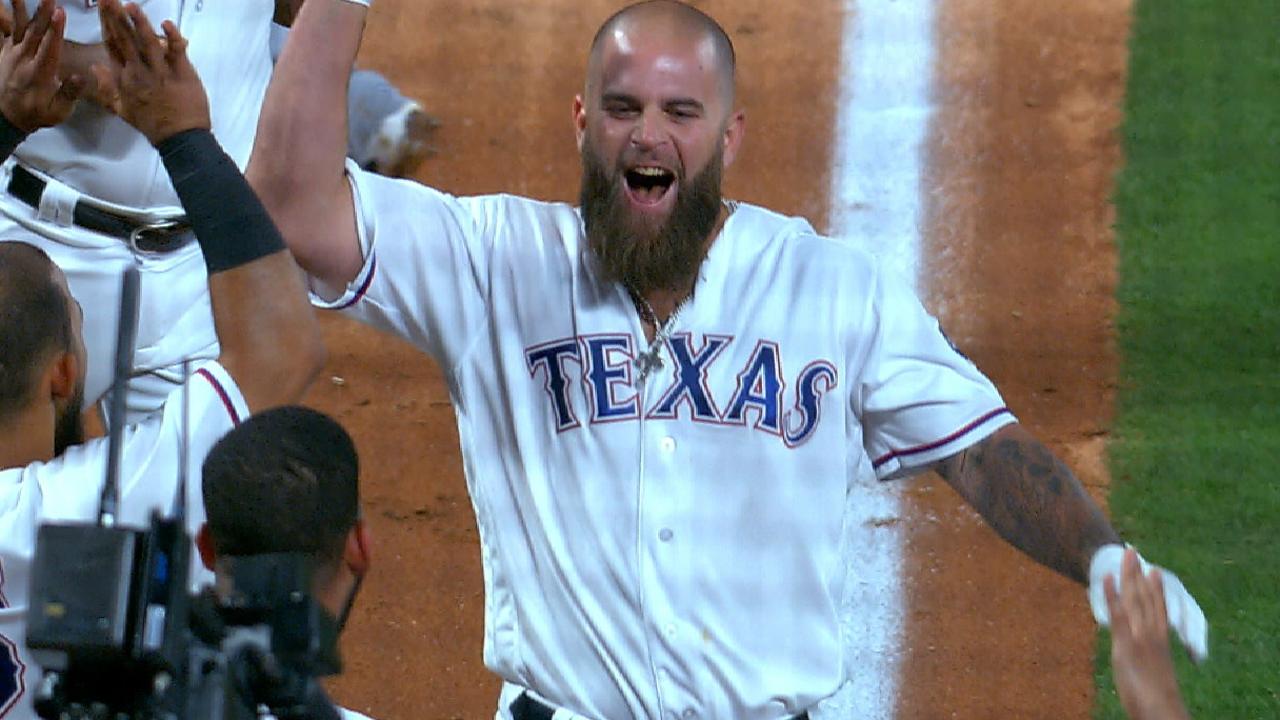 "You can dig into the numbers and figure it out," Banister said. "Offensively, we've decreased the chase, we've increased the walks, we've increased our run-scoring opportunities and we've executed."
Indeed, in April, Texas drew a walk every 11.2 plate appearances, and entering Thursday, that number had fallen to 10.4 in May. As a result, the Rangers' on-base percentage has improved by 14 percent, jumping from .298 at the end of April to .312, thanks to a .334 OBP in May.
Banister pointed to improvement on the mound, too. Even without starter Cole Hamels, and with Tyson Ross yet to join the team while recovering from thoracic outlet surgery, Texas' pitching staff didn't allow more than five runs in any of the first eight games of the win streak.
"On the mound, we've decreased the number of walks, we've pitched to contact more, we've gotten some double-play balls and we've gotten some really good innings out of our bullpen, where guys have come in and not walked [batters]," Banister said.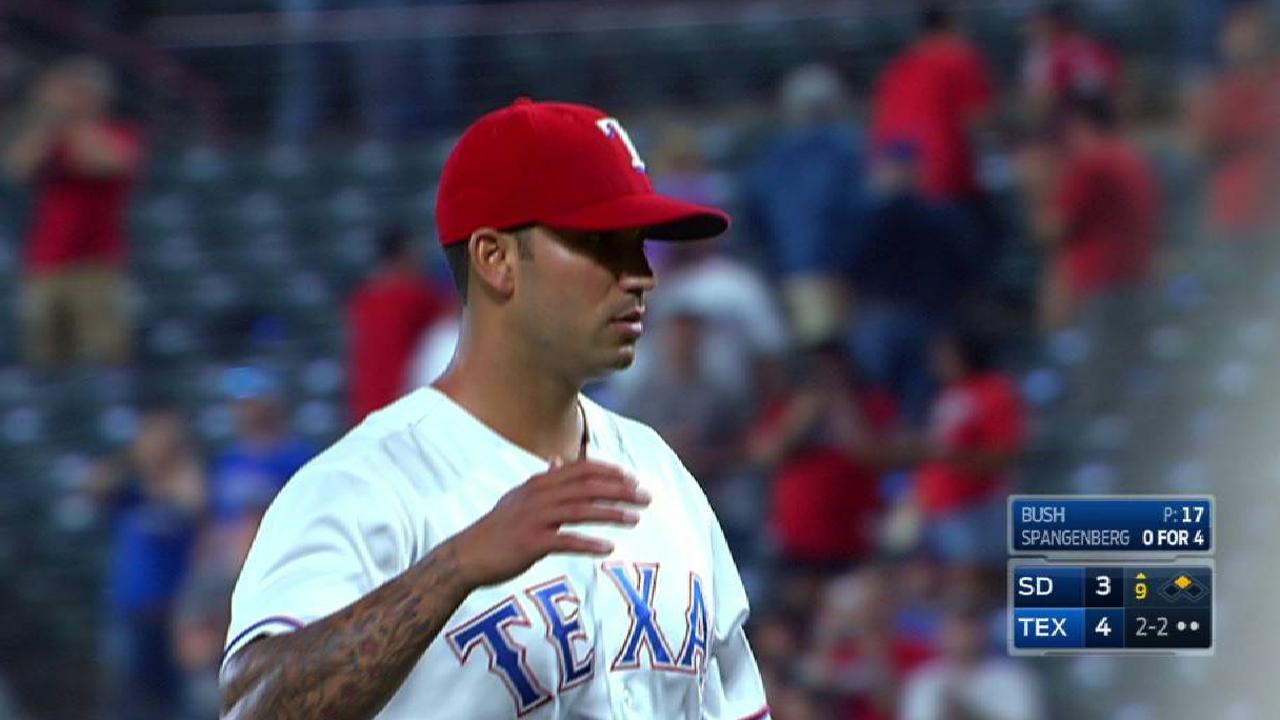 "They've thrown and kind of locked in and executed in what they do well. Nothing magical about that."
In April, Rangers pitchers issued a walk every 10.4 plate appearances, but so far in May, that rate was every 12.4 plate appearances, an improvement of more than 19 percent.
"This homestand has been a great open eye for us as a team, and now we're about to go on the road and just try to maintain that," said shortstop Elvis Andrus. "Be aggressive, be smart and just continue to play inning by inning."

Worth noting

• Banister said that Ross was scheduled to throw a four-inning, 65-pitch extended spring game in Arizona on Thursday before traveling to Detroit with the rest of the team.
"After he throws, we'll give him 24 hours to see how he feels," Banister said. " He'll probably throw again, and then we'll make the decision on what the next step is."
• Third baseman Adrian Beltre will also join the team on its road trip to Detroit. Banister said Beltre, who's recovering from a strained right calf, "seems good. Nothing negative."
Sam Butler is a reporter for MLB.com based in Arlington. This story was not subject to the approval of Major League Baseball or its clubs.