Banister impressed by Gallo's aptitude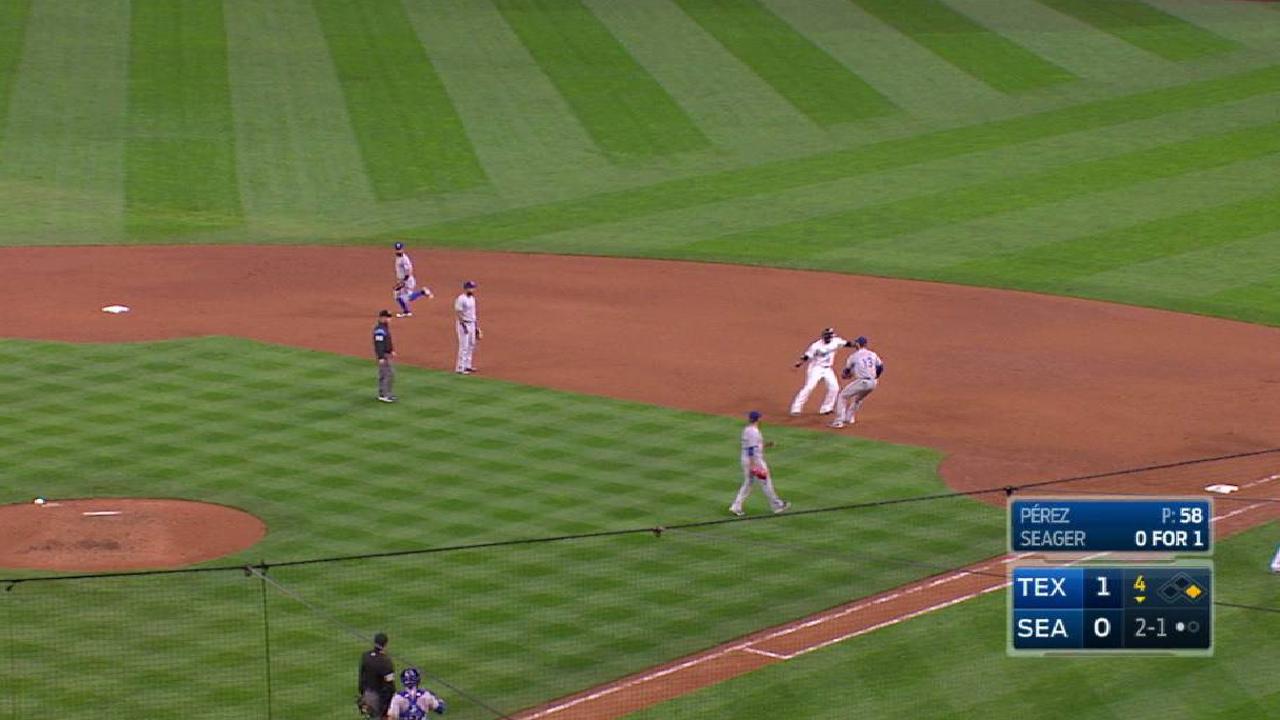 SEATTLE -- Rangers first baseman Joey Gallo was 1-for-4 with a single in Tuesday's 3-1 victory over the Mariners. He also had a couple of nice defensive plays, including turning Kyle Seager's tough grounder to first base into an inning-ending double play in the fourth.
It didn't seem like anything out of the ordinary, but manager Jeff Banister saw some subtle things that left him impressed.
"The at-bats, a couple of difficult plays at first, the footwork around the bag, couple of ground balls he picked," Banister said. "I felt the overall play for Joey was pretty exceptional."
Gallo, 23, was back at first base on Wednesday for the 43rd time this season. He has also made 66 starts at third base and 17 in left field. Banister is impressed at how well Gallo has handled three different positions at a young age. Like Jurickson Profar, Gallo is showing a high baseball aptitude.
"Joey is a baseball student," Banister said. "He prepares, pays attention and studies. He talks baseball in the dugout and the clubhouse. He is not a one-dimensional guy. He pays attention."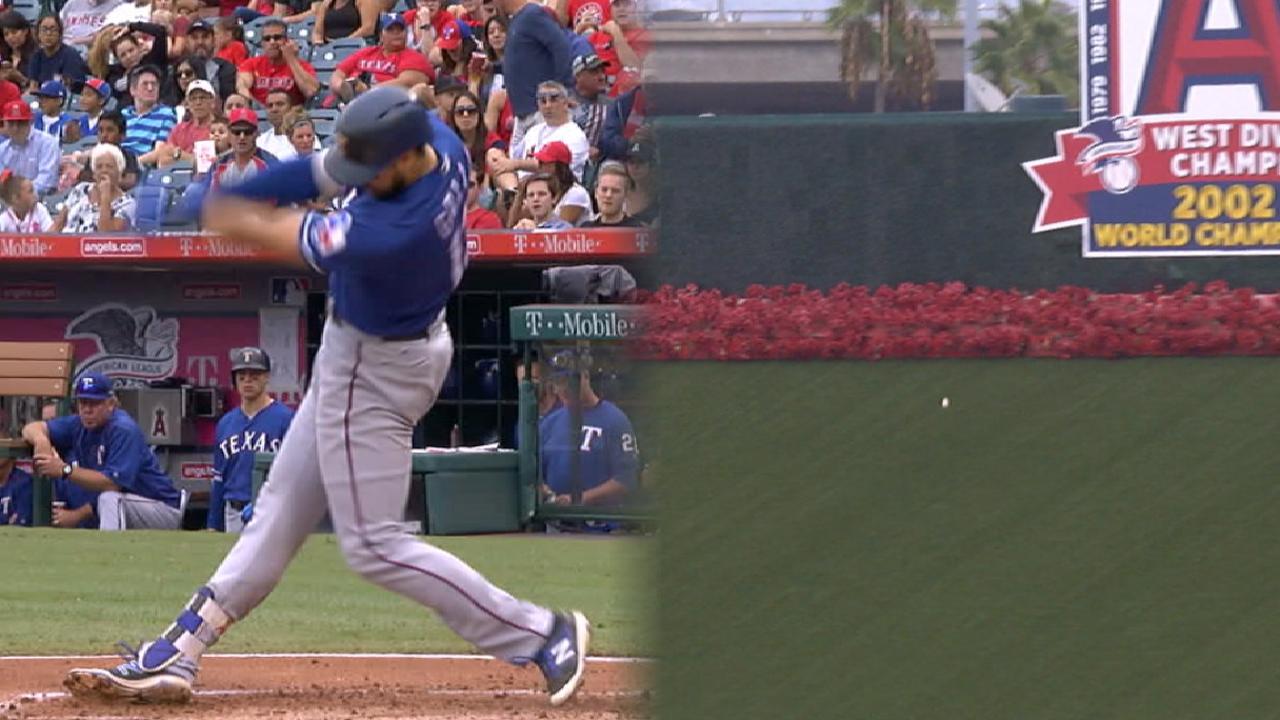 The Rangers want to anchor Gallo at one spot next season, and first base is a likely position. But Banister said moving around hasn't hurt Gallo at all.
"Call it fundamental interchangability," Banister said. "There is a benefit when you are able to go out and see the field from different angles and learn. I think there is a detriment to kids growing up and being pigeon-holed on a position and seeing the field from only one area. Your baseball aptitude becomes greater when you are able to see the field from different areas."
Leclerc hit by fly ball
Rangers reliever Jose Leclerc was hit by a fly ball during batting practice on Wednesday. He walked off the field and went to the clubhouse for further evaluation.
Leclerc was cleared by the Rangers' training staff, and then went back to the bullpen to throw a few pitches. He was available for Wednesday's game.
Leclerc has been with the Rangers all year, and is 2-3 with a 4.00 ERA with two saves. He is fourth on the team in appearances (46), but has made just four in September.
Worth noting
• Outfielder Carlos Gomez, out with a sprained right ankle, had a pinch-hit double on Tuesday, but is not ready to return to the starting lineup. Banister said the way Gomez ran on the double showed that he is not that close to returning.
• When Robinson Chirinos picked off Yonder Alonso at third base in the seventh on Tuesday night, it marked the first time a Rangers catcher had picked off a runner in more than two years. The last occurence was Aug. 15, 2015, when Chris Jimenez nailed Evan Longoria at third. Hall of Famer Ivan Rodriguez had 67 over 12 seasons with the Rangers.
• Rangers pinch-hitters are 5-for-15 in September after Gomez's double on Tuesday. They were 4-for-34 in the first five months of the season.
T.R. Sullivan has covered the Rangers since 1989, and for MLB.com since 2006. Follow him on Twitter @Sullivan_Ranger and listen to his podcast. This story was not subject to the approval of Major League Baseball or its clubs.