Roles for Gallo, DeShields not decided
Rangers go into offseason with potential openings in OF, 1B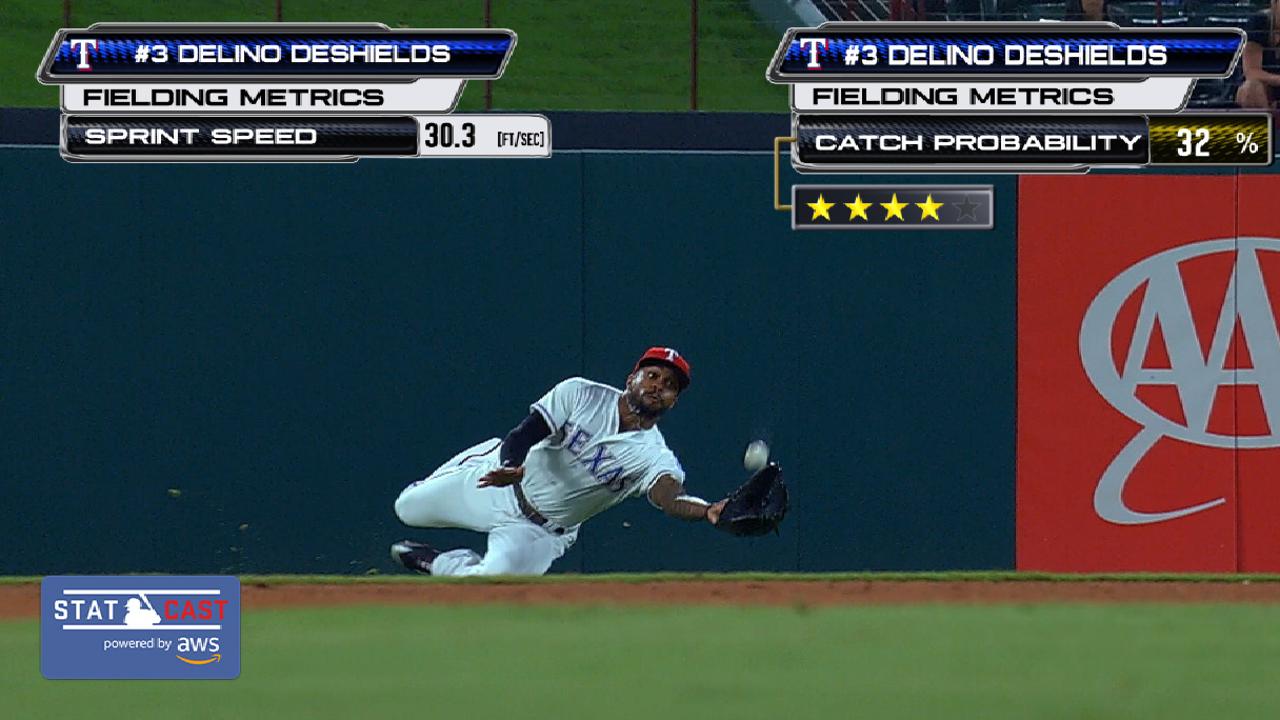 ARLINGTON -- Joey Gallo and Delino DeShields are expected to be vital members of the Rangers lineup next season, but their exact roles are to be determined.
Club officials were vague when asked about both players at the season-ending media availability last week.
"We have some young players that we believe in and have had mixed results at the big league level," general manager Jon Daniels said. "Part of our offseason plan will be exactly what roles can we count on them going forward. Do we want to give them the opportunity to win and produce for us?"
Gallo and DeShields are intertwined. Where Gallo ends up next year could be determined by the Rangers' plan for DeShields.
DeShields ended the season as the center fielder because Carlos Gomez was sidelined with a sprained right ankle. When Gomez was healthy, DeShields was in left. Now Gomez is a free agent.
"Delino we feel like had a year he continued to show growth in his game not only offensively but defensively as well," manager Jeff Banister said. "Obviously left field early on and the ability to play center field. He still needs to improve, he still needs to continue to get better in the outfield."
DeShields had a terrific offensive season, but Banister considers center field to be a premium defensive position. Various analytical data shows DeShields had a better year defensively than Gomez. He had a higher zone rating (.939 to .923 according to Stats Inc.) and a higher ultimate zone rating (0.7 to -0.6 according to FanGraphs) than Gomez.
Banister's opinion counts more than analytics.
"With Delino, he has the skill set to be an everyday player," Banister said. "You've seen the dynamics on our team that he gives us at the top of the lineup. As he continues to improve in the outfield, can he improve enough so that he is one of the elite center fielders? He has to continue to grow in that area."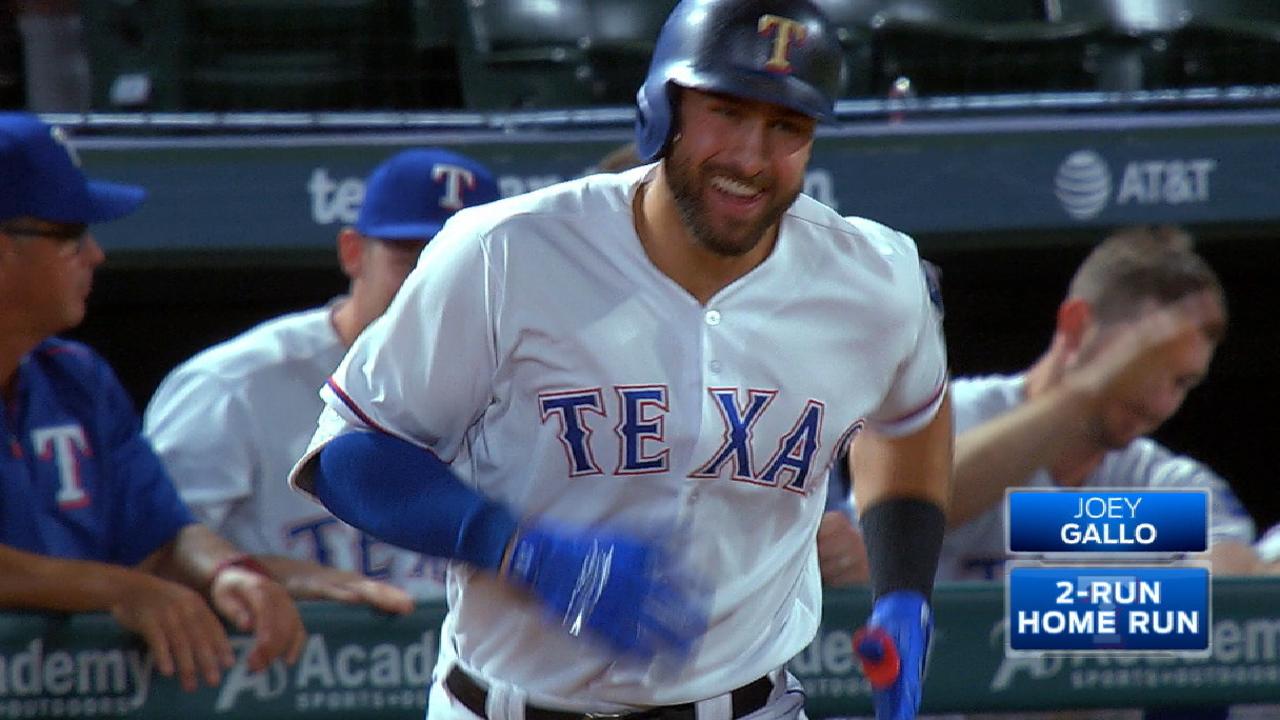 If DeShields can play center, the Rangers can use Gallo in left, but that would leave an opening at first base with Mike Napoli not expected back. If the Rangers decide to anchor Gallo at first, the Rangers could look at Drew Robinson, Ryan Rua or Willie Calhoun in left.
Gallo's most natural position seems to be third base, but the Rangers have Adrian Beltre coming back. Gallo's versatility remains an asset, so the Rangers may not be ready to commit him to one spot.
"Ultimately with most players you'd like to think there is a singular position they can play," Banister said. "It becomes more routine, and it seems to be more stable on a team. There is the rest of the structure of the team is also important. A guy like Joe, the athleticism that he has allows a manager to utilize that athleticism is always intriguing. I'm sure we'll continue to evaluate what is the best option for Joey Gallo."
The Rangers could always add to the lineup through trade or free agency. They could re-sign Gomez -- who would like to stay with the Rangers -- or pursue a front-line free agent center fielder in Lorenzo Cain.
The free-agent market offers more attractive options at first base including Eric Hosmer, Yonder Alonso, Logan Morrison, Carlos Santana, Mark Reynolds and Mitch Moreland. But the Rangers need to use most of their offseason resources toward pitching and may not have the luxury of adding a front-line position player.
"On the offensive side, I think the biggest improvements that we probably can see are going to come from the development of our own guys," Daniels said. "Clearly we can improve defensively, but the pitching side is where we are going to be most active from an acquisition standpoint and what we are looking to do this winter."
T.R. Sullivan has covered the Rangers since 1989, and for MLB.com since 2006. Follow him on Twitter @Sullivan_Ranger and listen to his podcast. This story was not subject to the approval of Major League Baseball or its clubs.