Inbox: Will Cashner get the qualifying offer?
Beat reporter T.R. Sullivan answers fans' questions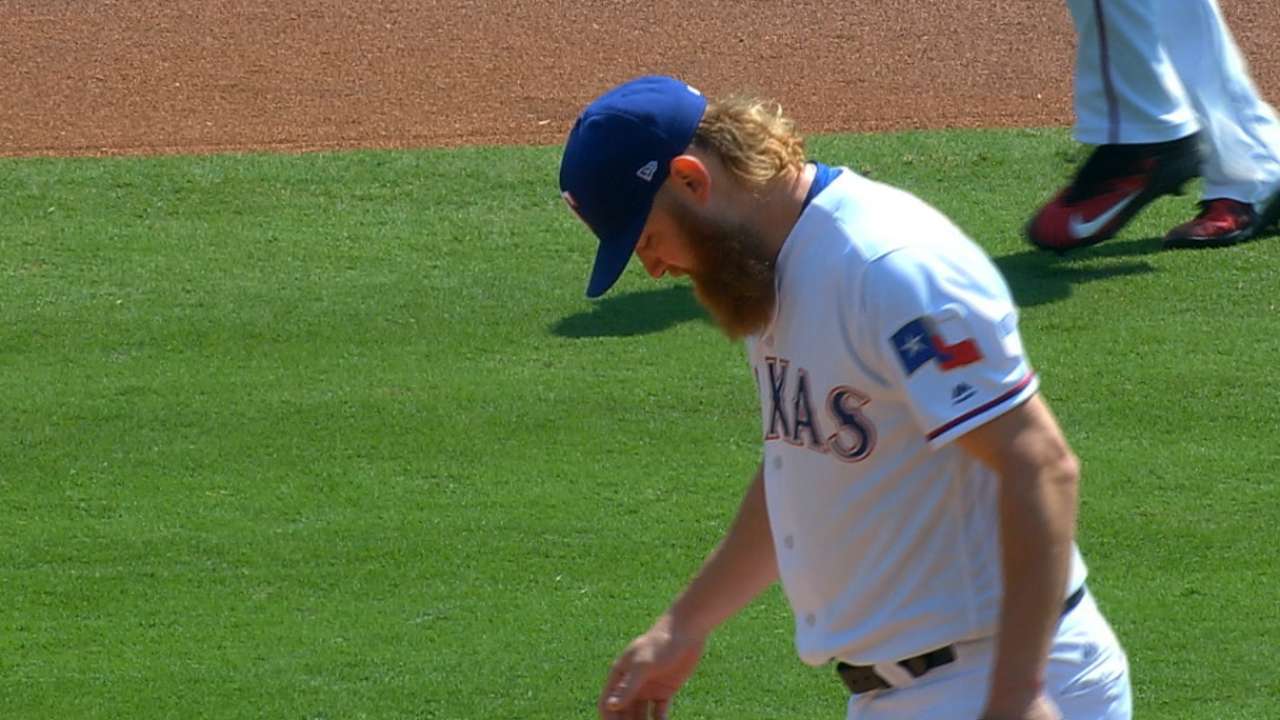 Do you feel the Rangers will give Andrew Cashner a qualifying offer even with the high ($17.4 million) price?
-- Dillon H., Sweetwater, Tex,
My guess is yes. The Rangers need starting pitching and the chance to get a quality starter on a one-year deal is worth it, even if it means paying a little extra. It's those long-term deals that can be a killer. If the Rangers do make the offer, there is a good chance Cashner rejects it, because there appears to be a greater demand for starting pitching in the offseason than there is a supply of quality starters. The Rangers have not yet announced a decision on that.
Do not understand why Sam Dyson, Jeremy Jeffress, Sam Freeman and Yu Darvish pitched better with other teams. Do we need a different pitching philosophy?
-- Cindy J., Fort Worth
Let's stick to Darvish for the moment. Does anybody really think the Dodgers told Darvish something different than the Rangers did? Does anybody really think the Dodgers were the first ones to tell Darvish to cut down on the number of different pitches to throw, or to quit trying to strike everybody out? The Dodgers changed his mechanics? Darvish is forever tinkering with his mechanics and every other aspect of his game. It's what he does.
• Submit a question to the Rangers Inbox
He has pitched well for the Dodgers. He pitched well for the Rangers. He almost won a Cy Young with the Rangers. All the Rangers did was nurse him back to full strength after he underwent Tommy John elbow reconstruction surgery. Clayton Kershaw aside, not sure the Dodgers have separated themselves from the rest of baseball as far as a uniquely successful pitching philosophy.
After six years with the Rangers, Martin Perez has a 41-42 record, a 4.42 career ERA and a career 1.44 WHIP. I'm just not seeing any improvement. Is it time to cut bait with MP and move on like the Rangers did with Derek Holland?
-- Tommy L., McLean, Va.
Perez is 26. At the same age, Dallas Keuchel was 21-27 with a 4.16 ERA and 1.37 WHIP in 67 starts and nine relief appearances. Jake Arrieta was 19-23 with a 5.53 ERA and a 1.45 ERA in 58 starts. That said, Madison Bumgarner, Kershaw and Jon Lester were already All-Stars by 26.
The point is, some pitchers take longer. Maybe this is as good as it gets for Perez, although a seven-game winning streak in the second half seemed to signify improvement. But the Rangers can't afford to "cut bait" with any pitcher right now.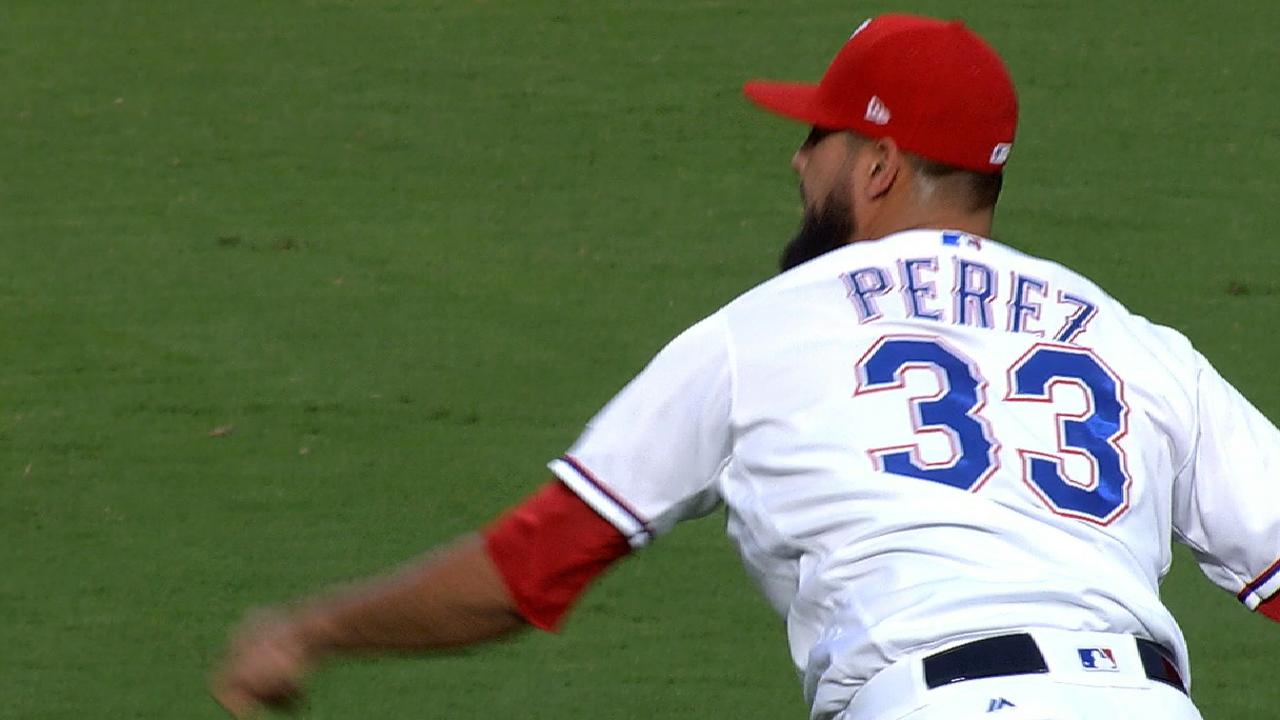 Would the Rangers be more interested in retaining Cashner or getting Arrieta? Would both be similar in price?
-- Kade W., Sulphur Springs, Tex.
Darvish and Arrieta, who are both 31, are the top two free agent pitchers on the market. It will be interesting to see who gets the bigger contract and who has the better career from this point going forward. Cashner won't be in their financial bracket but might end up being the better value.
Would Tampa Bay part with Chris Archer or the Dodgers with Yasiel Puig for Shin-Soo Choo, Rougned Odor and Nick Martinez?
-- Joel B. Robinson, Tex.
No. Once a team signs a player to a long-term deal, it's hard to move that player except under unusual financial circumstances and certainly not to Tampa Bay.
I would love to see our Rangers in pinstripes. One blue, one red. Nothing gaudy like awning stripes, just tasteful pinstripes. Are there rules about who can wear pinstripes or is it just a choice?
-- Kitty T., Arlington
The old Washington Senators of the 1960's -- before the move to Texas -- were really bad, but they had a sharp-looking pinstripe uniform. It's up to each club to design their own uniform.
Can the Rangers get a serviceable starting pitcher for Jurickson Profar?
-- Bob H., San Antonio
Probably not. If that deal were out there, it would have been done by now. But circumstances alter cases, as Bill Veeck once said.
Have we seen the last of Josh Hamilton or is there any chance he might return to the Rangers in the future?
-- Marvin F., Temple, Tex.
When last heard from, Hamilton, 36, was recovering from another major knee operation. The guy still expresses supreme confidence in his ability, but ...
T.R. Sullivan has covered the Rangers since 1989, and for MLB.com since 2006. Follow him on Twitter @Sullivan_Ranger and listen to his podcast. This story was not subject to the approval of Major League Baseball or its clubs.