Kinsler, Andrus show off aggressive baserunning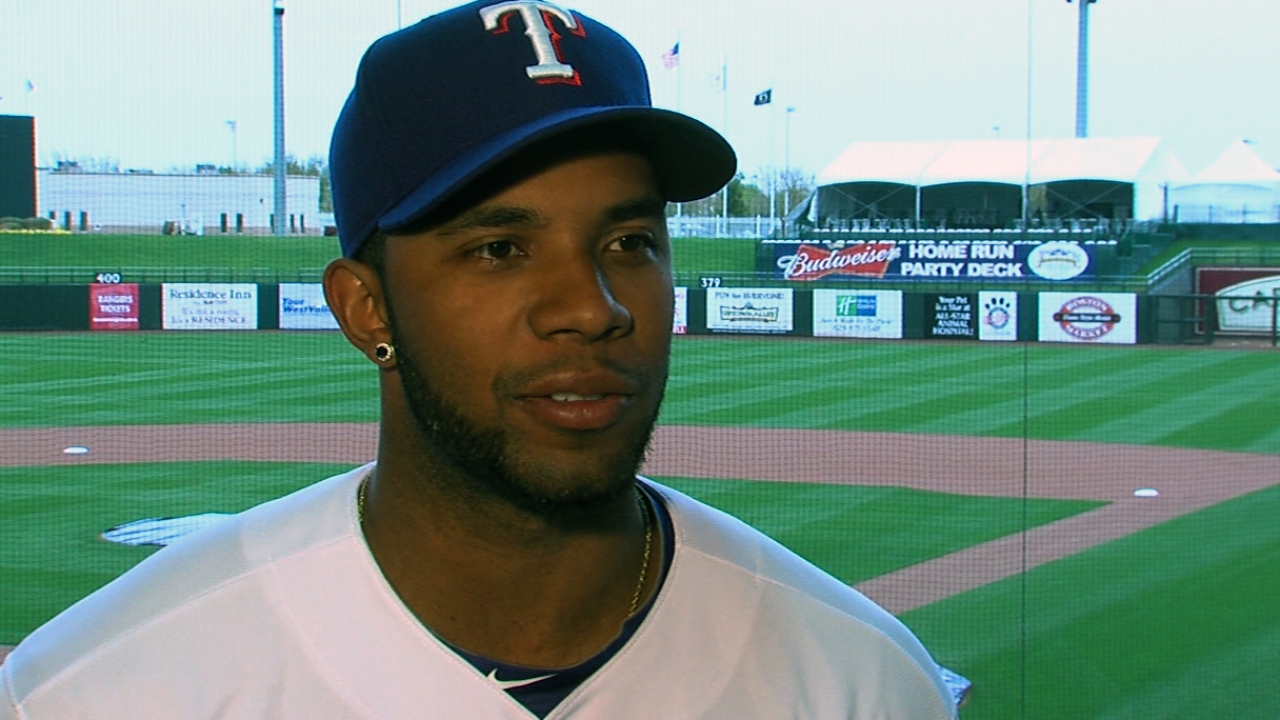 SURPRISE, Ariz. -- Rangers leadoff hitter Ian Kinsler reached on an error to start the first inning on Thursday against the A's, and Elvis Andrus followed with a ground-ball single through the left side.
Kinsler went to second, slowed down as he rounded the base and then broke for third. The move surprised A's outfielder Yoenis Cespedes and he threw too late to get Kinsler. Andrus then raced into second base. Instead of a routine runners at first and second, the Rangers had them at second and third with nobody out and Lance Berkman and Adrian Beltre coming to the plate.
"I was ready to go," Kinsler said. "He put his head down and I took a chance. It was an educated risk. Anytime you get the opportunity in Spring Training, you want to take advantage of it. It helps you get your legs under you and shows you where you're at."
The play is a reminder that the Rangers want to be a great baserunning team again, and they intend to achieve that by staying aggressive.
"That's something that has separated us from the rest of the league, and it's something we need to do," Kinsler said.
"A 1-2 punch," Andrus said. "That's what we have to do. Makes it easier for Berkman and Adrian."
Kinsler and Andrus also had back-to-back doubles in the third inning and turned a double play behind starter Randy Wells in the first inning. They are getting ready for their fifth season as a double-play combination, and only Derek Jeter and Robinson Cano have been together longer as partners. They have five All-Star appearances between them.
Jurickson Profar has been a big story in camp, but the single biggest reason why he'll likely end up starting the season in Triple-A is because the Rangers are set at shortstop and second base. Manager Ron Washington doesn't appear eager to break that up or reduce their playing time, even though Profar is the guy everybody wants to talk about.
"He's the hottest prospect, so they're going to talk a lot," Andrus said. "He deserves it. We don't pay attention to what people are saying. We know what we're doing. We don't need to have people calling our names. We're just getting ready to play."
T.R. Sullivan is a reporter for MLB.com. Read his blog, Postcards from Elysian Fields, and follow him on Twitter @Sullivan_Ranger. This story was not subject to the approval of Major League Baseball or its clubs.