Martin likely to start opener in center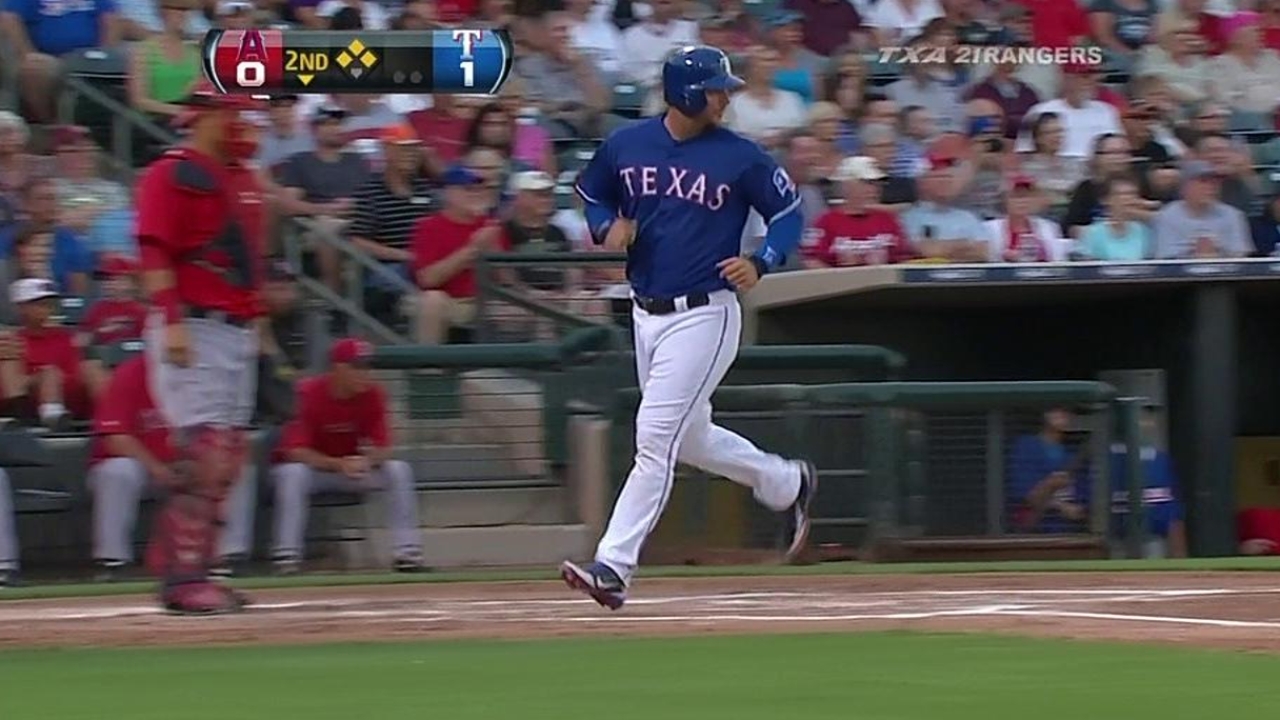 ARLINGTON -- Rangers manager Ron Washington is facing a difficult decision on who to start in center field Sunday in Texas' Opening Night game against the Astros at Houston -- left-handed-hitting Leonys Martin or right-handed-hitting Craig Gentry.
But he knows which way his gut is telling him to go.
"The spring they had, they both deserve to start and play regularly," Washington said before Thursday's exhibition game with the Mexico City Red Devils at the Ballpark in Arlington. "But it'll probably be Martin because of the right-hander [on the mound for the Astros]."
Washington could have flipped a coin after both young center fielders had stellar springs, but instead he expects to let the fact that the Astros have tabbed right-hander Bud Norris as their Opening Night starter make the decision for him. That said, Washington cautions he is not declaring this a strict platoon.
"If they come back with [another] right-hander Tuesday, I may send Gentry out there."
Norris' splits last season weren't heavily weighted either way: a .720 OPS for right-handed hitters, a .784 OPS for left-handers. But Norris had a 4.50 strikeout-to-walk ratio versus right-handers and just a 1.63 ratio versus left-handers.
Martin hit .350 in Arizona this spring with 11 runs scored and 12 RBIs. Gentry hit .345 with a team-leading 14 runs scored and nine RBIs.
Jim Reeves is a contributor to MLB.com. This story was not subject to the approval of Major League Baseball or its clubs.