Rangers play in quirky Alamodome dimensions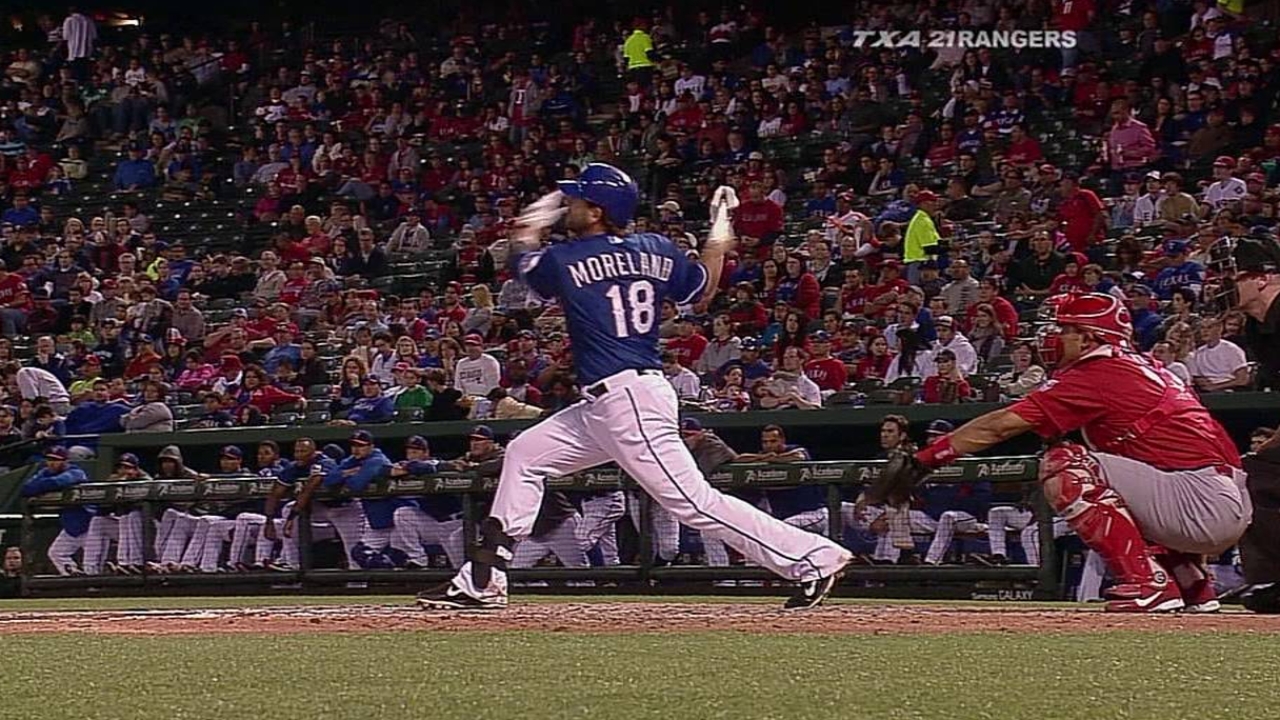 SAN ANTONIO -- Major League baseball came to the Alamodome for the first time on Friday, and the Rangers had much to absorb as they took a look at the temporary baseball design for their two-game series with the Padres.
The Alamodome was built to attract NFL football, not Major League ball. That left the right-field wall just 285 feet down the line from home plate with a 16-foot wall running straight out to center field. From there a four-foot wall turned and ran straight to the left-field foul pole, which is 354 feet from home plate.
The right-field wall seems inviting for a left-handed power hitter.
"It would be a great place to start bad habits," said first baseman Mitch Moreland, who spent Spring Training working on hitting the ball all over the field rather than just trying to pull it. "No, really it should be a lot of fun here. We're looking forward to a couple of games here. I'll just stick to my approach and stay with it and keep competing."
There were some concerns about the lighting inside but manager Ron Washington dismissed that saying, "Every single one of these guys played in worse lights in Minor League parks."
Derek Holland has to make his final start here when he pitches against the Padres on Saturday.
"With the short porch, you've got to keep the ball down," Holland said. "They can hit the ball to left all they want. It's definitely different dimensions. Even on the mound I felt I was right on top of the plate.
"Even though this is my last game of Spring Training, I still want to finish strong. I don't know how long I want to go but I'm still working on things -- mechanics, pitches, location, my off-speed stuff, everything."
T.R. Sullivan is a reporter for MLB.com. Read his blog, Postcards from Elysian Fields, and follow him on Twitter @Sullivan_Ranger. This story was not subject to the approval of Major League Baseball or its clubs.