Darvish not expected to miss time with blister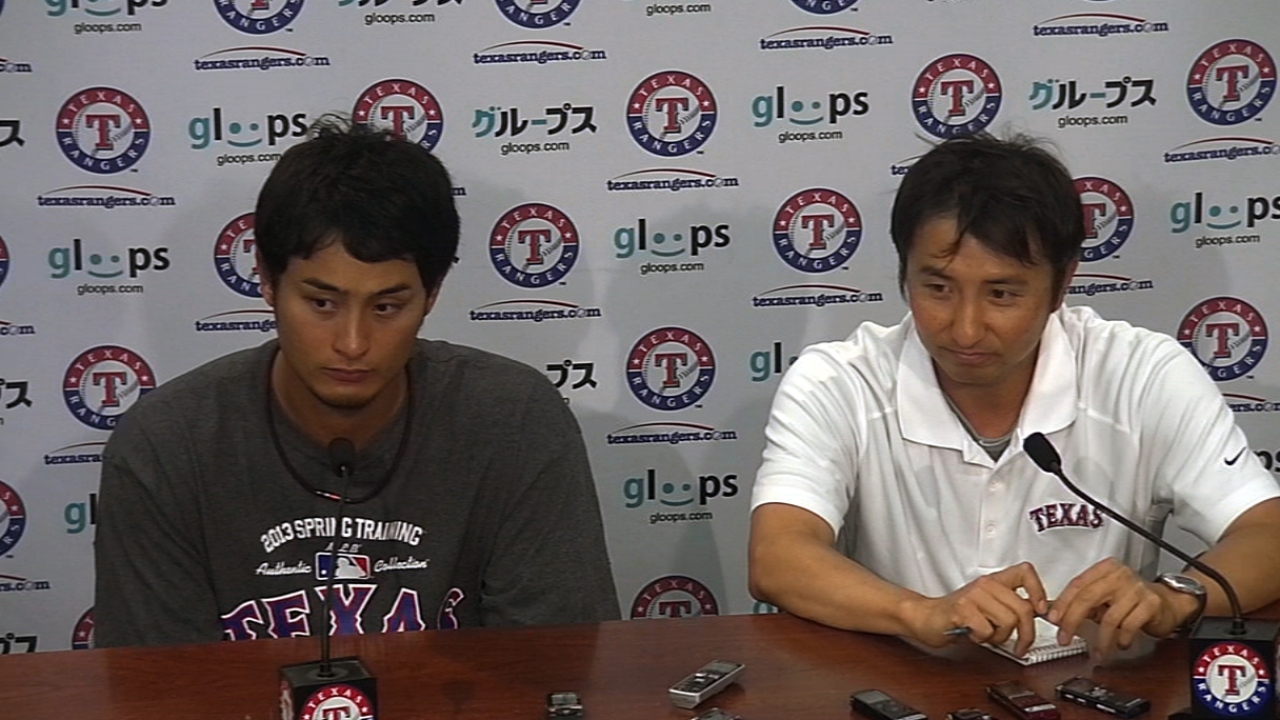 ARLINGTON -- The blister that prompted Rangers manager Ron Washington to lift starter Yu Darvish after just five innings on Sunday didn't affect him early in the game and is not expected to be a long-term problem.
"We'll take care of it," Washington said before Monday night's series opener with Tampa Bay. "It came apart in the fifth. "He always wants to continue, but he doesn't have anything to prove to us, so we shut him down. He could have taken the ball and gone out there and probably got through the [sixth] inning, but maybe there would have been more damage."
Darvish is not expected to miss his next turn, which will come up again on Friday in Seattle.
Darvish certainly won't want to miss any April starts. He is undefeated in his Major League career in April with a 6-0 record and 2.12 ERA, the most wins of any major league pitcher in this month over the last two seasons. He's also tops in April strikeouts for the last two years with 53.
Jim Reeves is a contributor to MLB.com. This story was not subject to the approval of Major League Baseball or its clubs.