Borbon's fate to be decided on Tuesday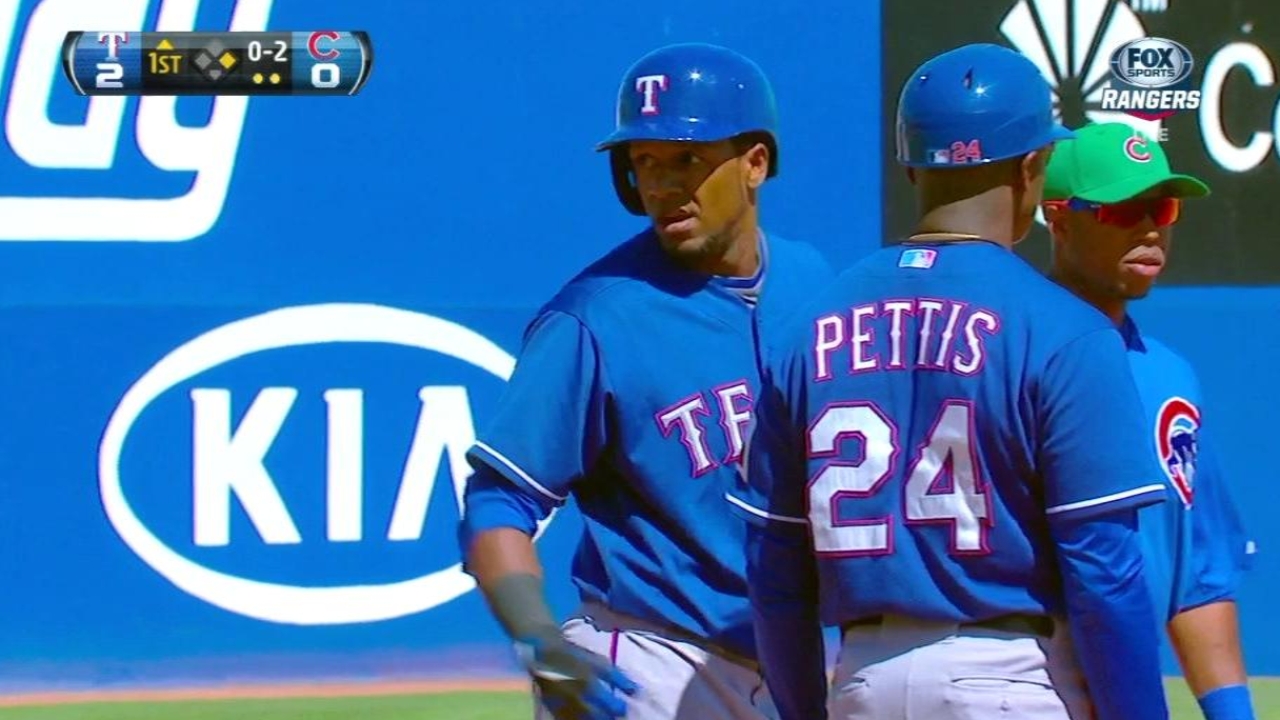 ARLINGTON -- For the last nine days, Julio Borbon has been in limbo, waiting to see where fate will take him next. On Tuesday, he'll find out.
"I'm excited for what's coming," said Borbon, who will likely either be part of a trade or designated for assignment on Tuesday, when the Rangers need to open a roster spot to make room for No. 5 starter Nick Tepesch. "I don't know what it is, but I'm looking forward to it."
The Rangers kept Borbon, a third centerfielder coming out of Spring Training, to buy time, hoping they might find a deal for him. So far, that hasn't happened.
"I really don't know what's going on," Borbon said. "I've heard rumors, but nothing's been solidified."
Borbon hit .317 (19-60) in Spring Training, including 10-for-25 in his last 12 Cactus League games. The Rangers expect to lose him if they have to put him on waivers, but they'll have 10 more days to trade him, release him or outright him to one of their Minor League affiliates.
With rookie Leonys Martin and Craig Gentry splitting center field duties, the Rangers have no room to keep Borbon.
Jim Reeves is a contributor to MLB.com. This story was not subject to the approval of Major League Baseball or its clubs.