Stiff back sending Harrison to 15-day DL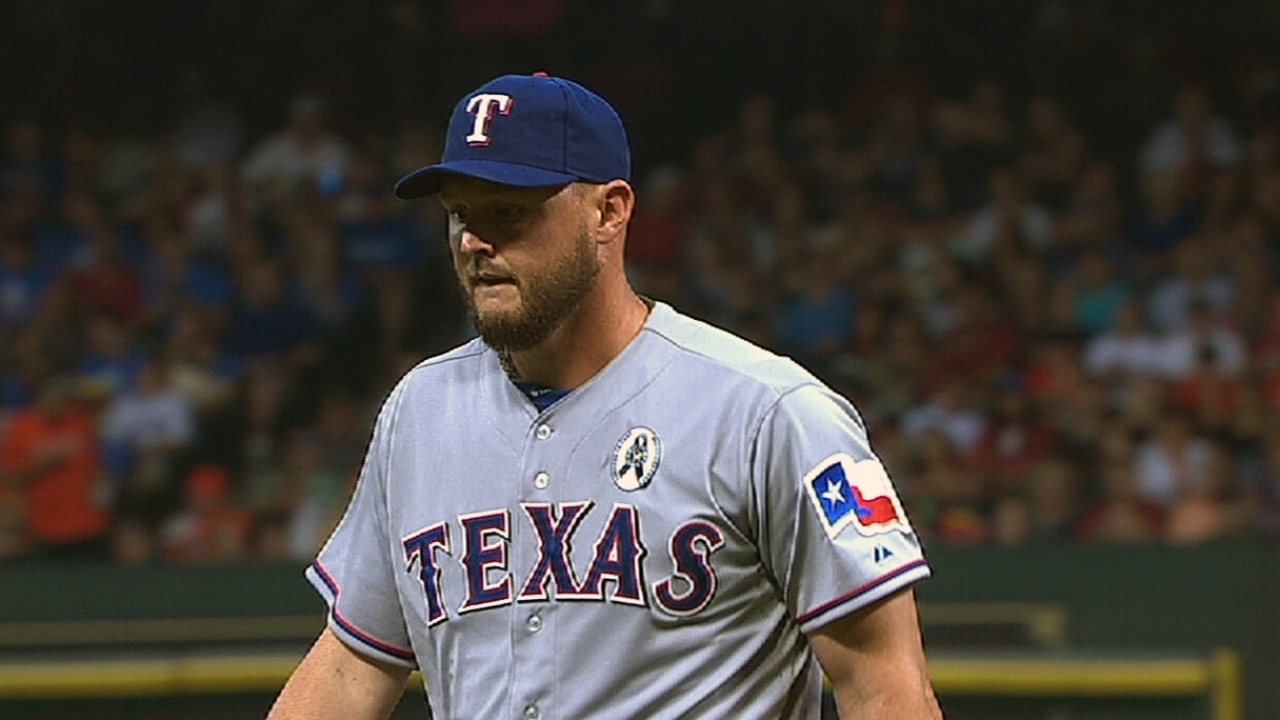 ARLINGTON -- Opening Day starting starter Matt Harrison will be placed on the 15-day disabled list, the Rangers announced Wednesday, the day before he was scheduled to make his next start in Seattle. The move will be retroactive to Harrison's last start, on Saturday vs. the Angels.
Harrison revealed Monday that he had been trying to pitch through a stiff lower back for at least the last two weeks, which might explain his 0-2 start and 8.44 ERA. He was diagnosed with an inflamed nerve in his lower back and underwent an epidural injection Sunday.
"We're just trying to get [Harrison] right," manager Ron Washington said of the announcement that his No. 1 starting pitcher was headed to the DL. "When he comes back, we'll have him for the rest of the year."
Harrison has been throwing on flat ground but was unable to make a scheduled bullpen session Tuesday, and the Rangers decided to take no chances. Rookie Justin Grimm will be recalled from Triple-A Round Rock to take Harrison's spot in the rotation. Harrison won't make the team's seven-game road trip to Seattle and Chicago.
"That's the hardest part," Harrison said. "As a player you're just so competitive, and you want to be out on the field, helping your team in any way you can.
"You want to at least be in the dugout, but it's better to stay here and get some rehab done instead of being in the way."
Grimm had been scheduled to start Wednesday's game for Round Rock. The Rangers also considered using veteran swingman Derek Lowe to start Thursday but elected to leave the bullpen intact.
"We would have had to bring up a pitcher either way," Washington said.
Jim Reeves is a contributor to MLB.com This story was not subject to the approval of Major League Baseball or its clubs.