Finger 'doing well,' Darvish ready for start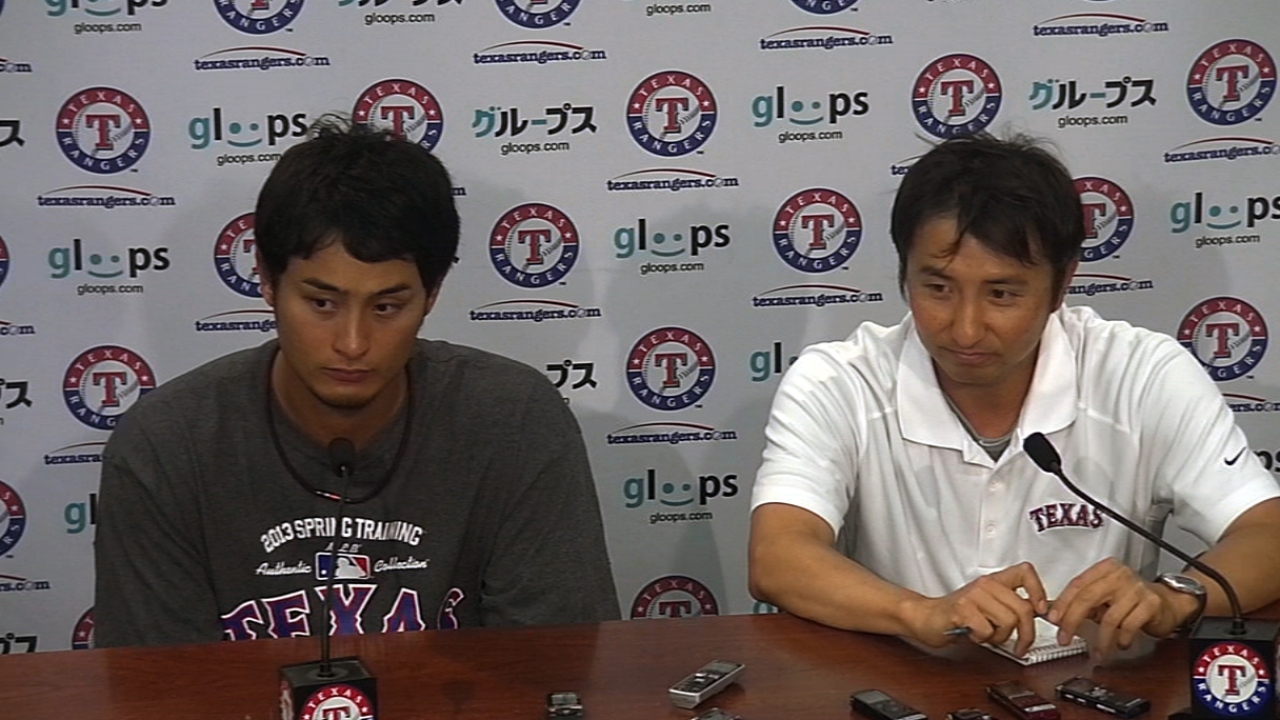 ARLINGTON -- Having placed Matt Harrison on the disabled list early in the day Wednesday, the Rangers needed some good news regarding their pitching rotation, and Yu Darvish delivered it with a smile.
Darvish expects to be able to make his Friday start in Seattle without any problems from the blister/skin abrasion on the ring finger of his pitching hand. He left his previous start against the Angels after just five innings because of the ailment.
"It's doing well," Darvish said through an interpreter.
He said he didn't expect to have to make any adjustments for Friday's game, but also said that "even if I did, I wouldn't tell you guys."
Manager Ron Washington, who will watch a rookie (Justin Grimm) start for his team for the second time in three games Thursday night, isn't concerned either.
"I looked at [Darvish's] hand, and he was smiling," Washington said. "It's amazing how skin heals."
Jim Reeves is a contributor to MLB.com This story was not subject to the approval of Major League Baseball or its clubs.