Berkman's hot bat takes a seat to stay fresh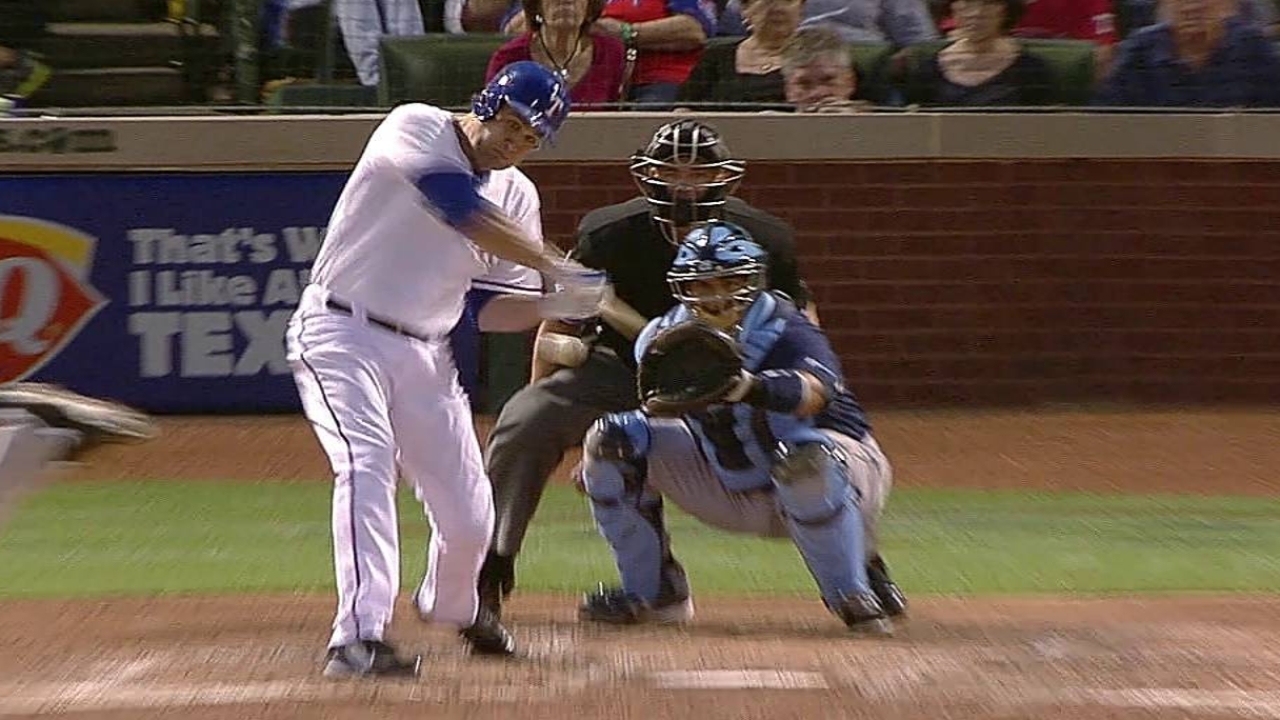 ARLINGTON -- Manager Ron Washington used Wednesday's rain-delay as a chance to give some of his regulars a little rest, and that included DH Lance Berkman, the team's hottest hitter.
After his 3-for-4, two-RBI performance Tuesday night, Berkman ranked third in the American League in hitting at .480 and first in on-base-percentage at .594.
"I'm not surprised; I've seen it before," Washington said. "He worked awfully hard to get prepared in Spring Training. He's a pro. He certainly shows what our lineup can be with him in there."
There's no question about his value in the three-hole for the Rangers, and that's why Washington wants to be careful with the 37-year-old, who had offseason knee surgery and was ready to retire before the Rangers called.
"We'll just move everybody up," Washington said of Berkman resting.
That meant pushing Adrian Beltre from cleanup to No. 3 in the batting order, starting Nelson Cruz at DH and hitting fourth, followed by left fielder David Murphy and right fielder Jeff Baker.
Geovany Soto also started at catcher for A.J. Pierzynski and batted eighth.
Washington, who was criticized for not giving his regulars enough rest late last season, admitted later the critics might have been right. He seems intent on avoiding such a mistake this year.
Jim Reeves is a contributor to MLB.com This story was not subject to the approval of Major League Baseball or its clubs.