Berkman back in lineup despite sore knee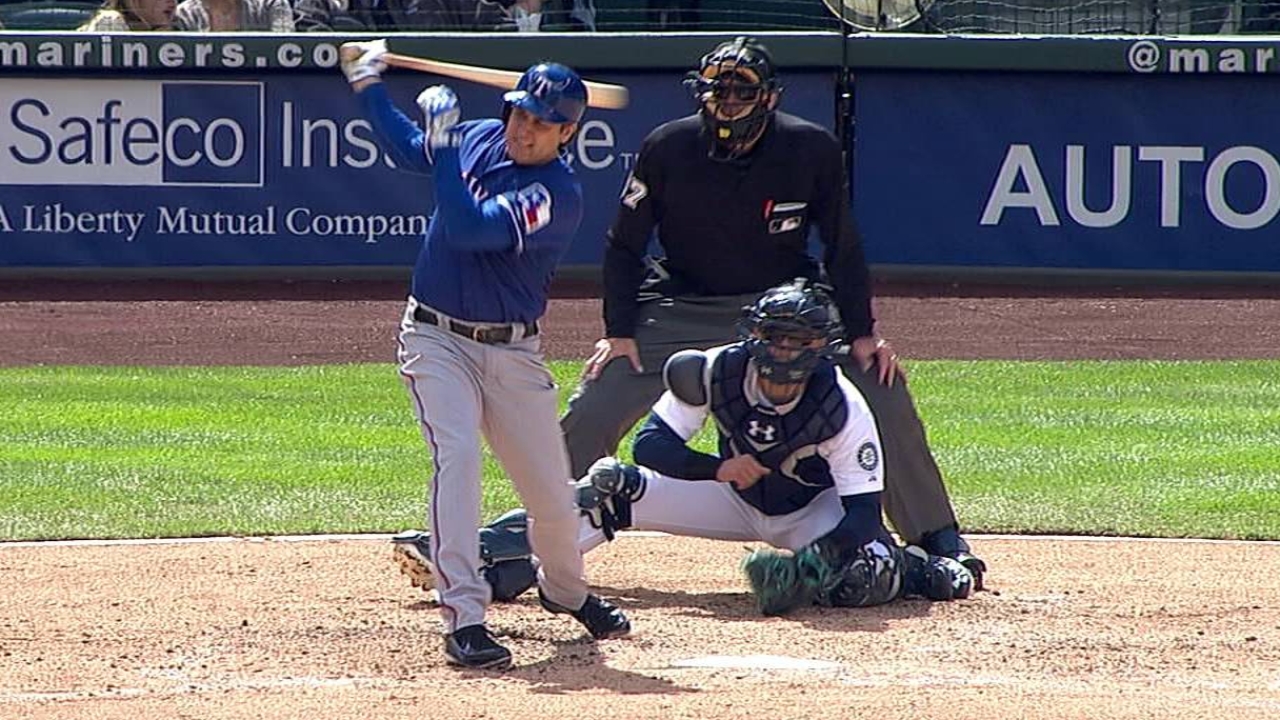 ARLINGTON -- After sitting out three games at Wrigley Field, Rangers designated hitter Lance Berkman was back in the lineup Friday -- sore knee and all.
Berkman, 37, underwent two left knee surgeries last season and said he's OK with not playing every day in order to stay healthy.
"Whenever you get to be a certain age with a certain injury history, you certainly have to be cognizant of overuse and overexertion," Berkman said. "I didn't play last year, really, and so part of this year's going to be finding my stride again. How many games can you play in a row? How much pressure can you put on that joint before it starts to give you problems? It's always better to be cautious in the early going because you can reap a dividend from that later."
Berkman said his knee has been bothering him more than it did this spring, but, "some of that's probably the weather conditions we've been playing in." He did not play first base during the Interleague series, though he said he could if necessary.
"I think I could do it," Berkman said. "I have had some trouble with my knee being sore just from DHing, so I'm a little bit hesitant to say I can run out there two or three or four nights in a row. But if they said, 'Hey, we absolutely have to have you play first base for a game,' I could certainly do it."
Dave Sessions is a contributor to MLB.com. This story was not subject to the approval of Major League Baseball or its clubs.