Tepesch's wrist a 'non-issue,' according to Washington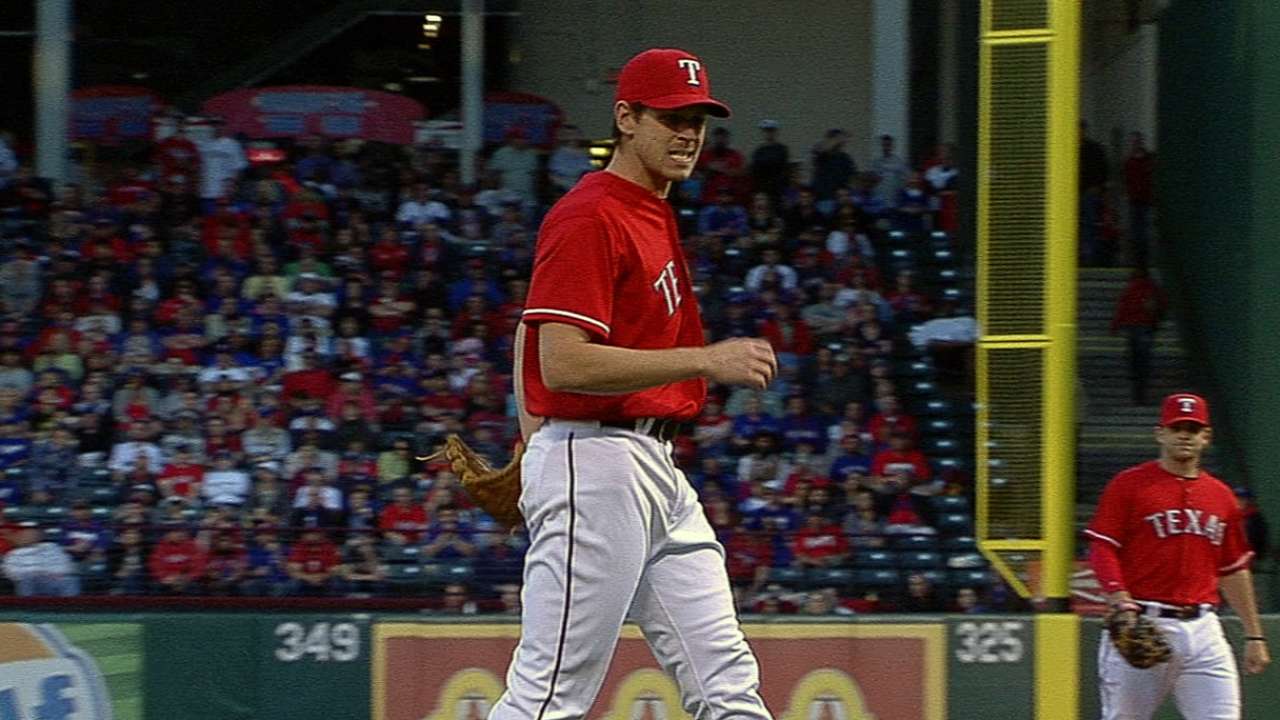 MINNEAPOLIS -- The Rangers won't be concerned about rookie starter Nick Tepesch's bruised right arm when he helps open a four-game series Thursday against the Minnesota Twins.
It will be his first start since a line drive that ricocheted off his throwing arm above the wrist forced him to exit in the second inning of his third career start Saturday at Seattle. Tepesch threw a 45-pitch bullpen session Monday and headed to Minneapolis one day early, avoiding an arduous travel night as the Rangers departed late from the West Coast on Wednesday after a night game with the Angels.
Texas manager Ron Washington insisted prior to Tepesch's start that the injured wrist is a non-issue.
"He's fine. If it don't go right for him, we won't go blaming the wrist," Washington said.
Added as the Rangers' fifth starter on April 9, Tepesch (1-1, 3.07 ERA) gave up only one run in his MLB debut against Tampa Bay before allowing four runs on nine hits in his second appearance. Tepesch recorded three strikeouts in seven batters faced prior to being pulled against Seattle.
Nate Sandell is a contributor to MLB.com. This story was not subject to the approval of Major League Baseball or its clubs.