Rangers deal with rough travel after West Coast trip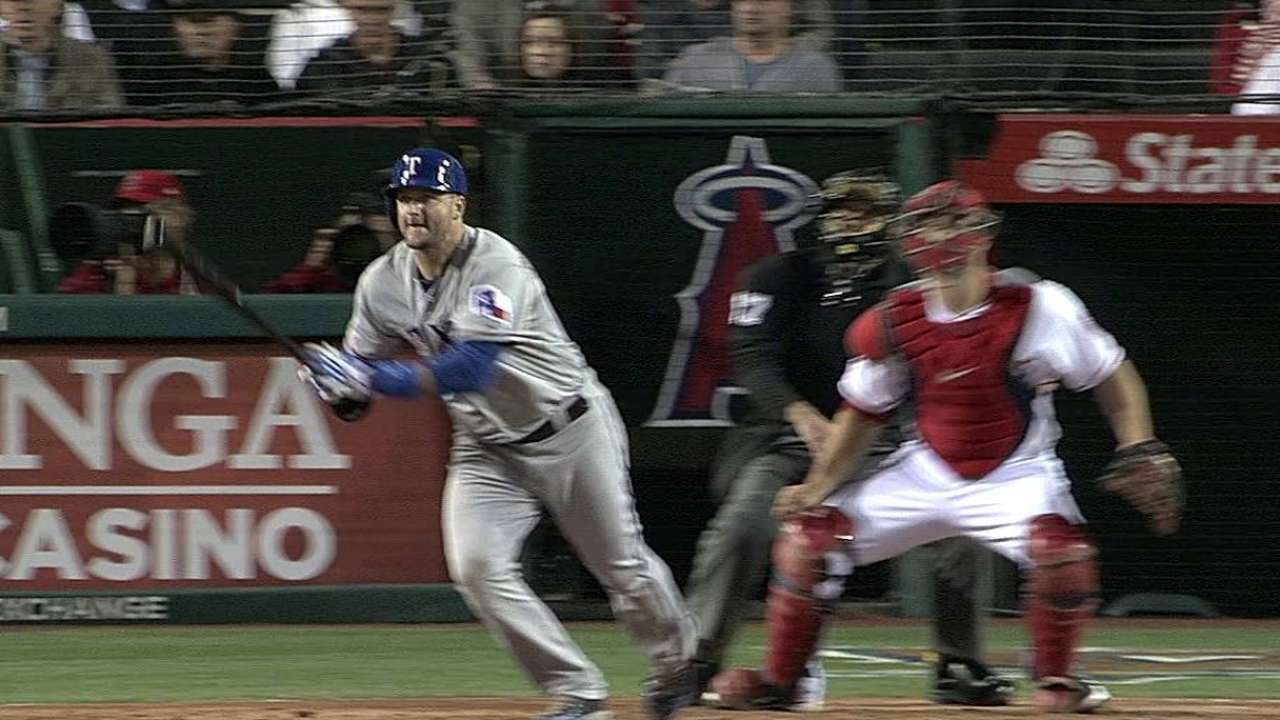 MINNEAPOLIS -- There were several bleary-eyed, tired faces in the Texas Rangers' visiting clubhouse Thursday afternoon.
The Rangers concluded their 11-3 series-clinching victory over the Angels at 10:27 p.m. in Anaheim on Wednesday. They immediately bolted to catch a flight to the Minneapolis, where they would open a four-game series with the Twins, but after a long flight across two time zones, the Rangers didn't arrive at their hotel until close to 6:30 a.m Thursday.
Although Texas has won five of its last six games, the quick turnaround is a notable obstacle, as it comes 10 games into a stretch of 13 straight.
"We'd like to thank the scheduling committee for giving us the night game in Anaheim with the short commute to Minneapolis, which is right around the corner," catcher A.J. Pierzynski joked. "But that's part of it. You deal with it. Nobody's going to feel sorry for us."
Even with the limited rest, Rangers manager Ron Washington isn't anticipating any significant adjustments, apart from canceling batting practice before the game.
Washington considered pulling Pierzynski, who was behind the plate for all three games of the Angels series, after seven innings Tuesday. But he was turned away when he went to the 36-year-old catcher to make the move.
"He's an animal. He didn't want to come out," Washington said. "He said, 'No and I want to catch tomorrow.' That was the end of it."
It could have been worse. The Rangers appear to have lucked out weather-wise, missing the wintry conditions that have plagued the Twins at Target Field throughout one of the coldest Aprils in Minnesota history.
While game-time temperature Thursday is was a bit brisk, around 50 degrees, spring may finally arrive by Friday with 70-degree temperatures predicted throughout the weekend.
Nate Sandell is a contributor to MLB.com. This story was not subject to the approval of Major League Baseball or its clubs.