Cruz enjoying torrid stretch on offense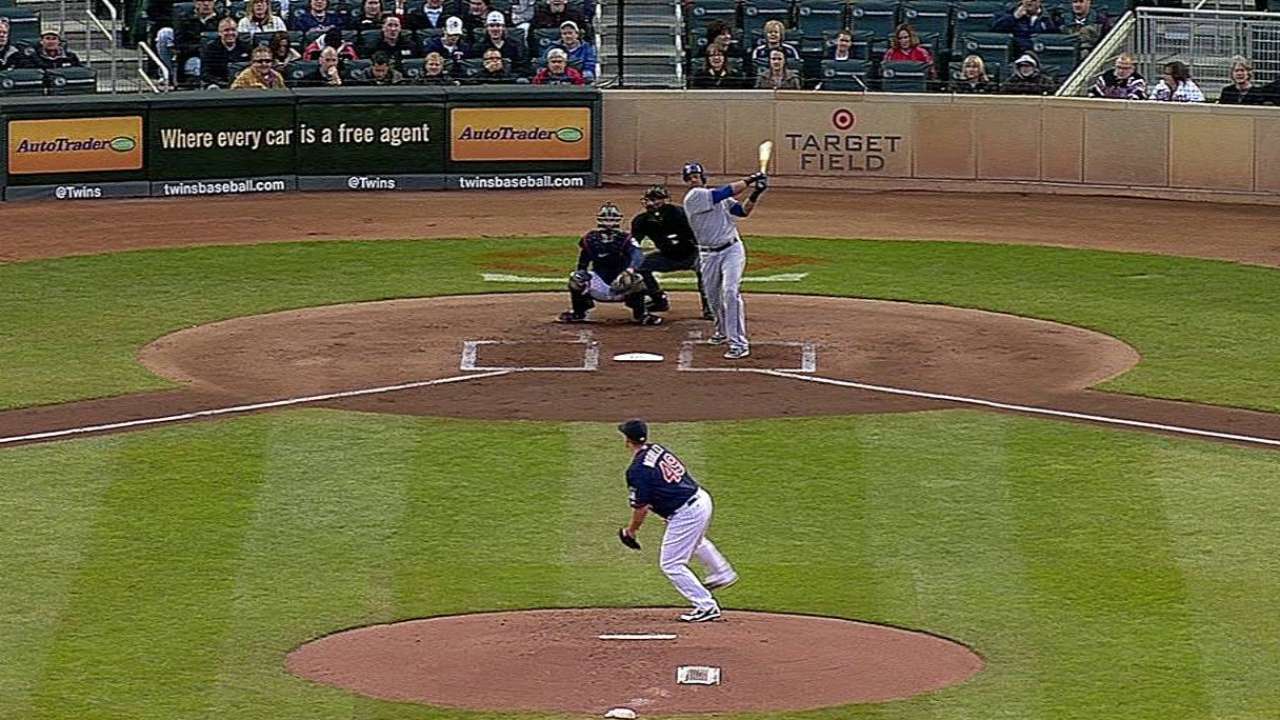 MINNEAPOLIS -- Nelson Cruz has a reputation for being a streaky hitter, and right now he is in the middle of a notable hot stretch.
The Rangers outfielder laced a single into center field Thursday in the second inning of Texas' 2-1 series-opening win against the Twins to bring in his 12th RBI in five games. That put him one game shy of tying the longest RBI streak of his career.
The reason for Cruz's recent torrid success is obvious, Texas manager Ron Washington says.
"Look at where he's getting his big stuff -- in the big part of the field," Washington said. "Even his singles have been over the shortstop's head or they have been little bloops into right field. Then his big stuff has been left-center. When he stays in the big part of the field he is at his best."
Nate Sandell is a contributor to MLB.com. This story was not subject to the approval of Major League Baseball or its clubs.