Rangers hope to rest Nathan, Scheppers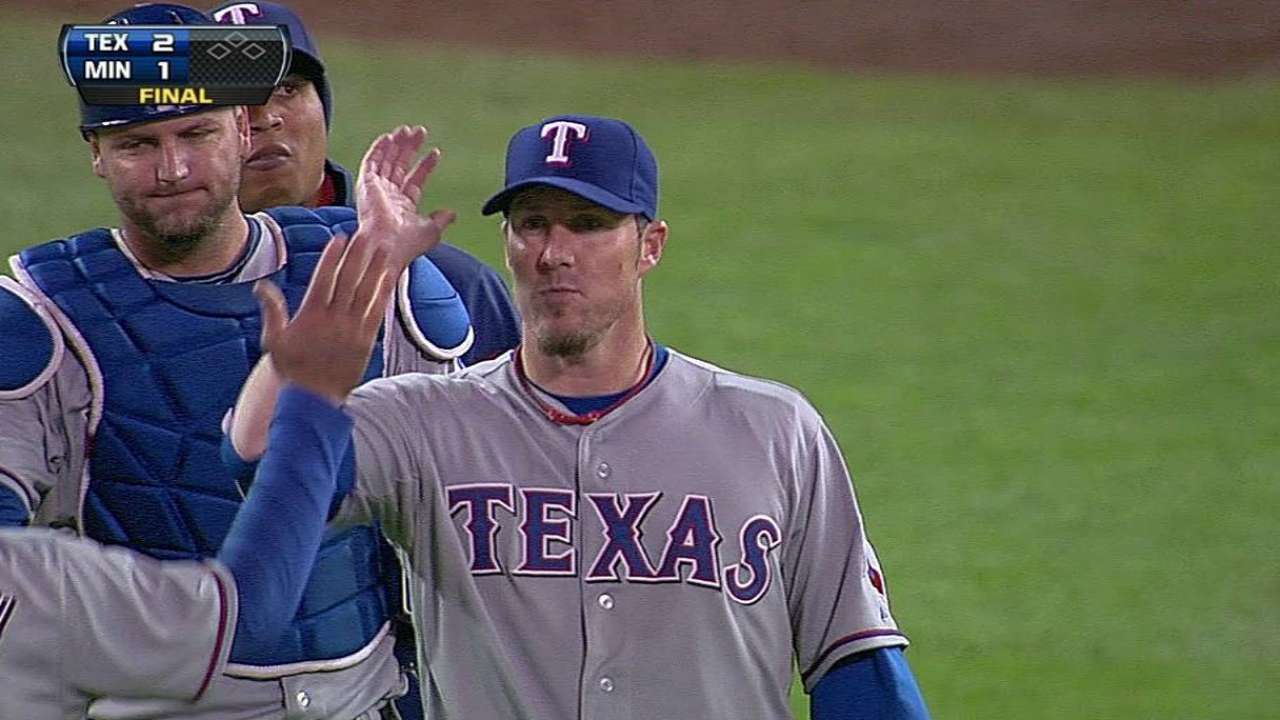 MINNEAPOLIS -- Rangers closer Joe Nathan' status was in doubt for Saturday's matchup with the Twins.
Nathan was used in the first two games of the four-game series. Despite surrendering a three-run homer to Oswaldo Arcia on Friday, Nathan held on for saves in both outings to give Texas its 15th and 16th victories of the season.
Manager Ron Washington said Saturday morning he would "wait and see" before deciding how to manage Nathan. Washington tried to keep Nathan out of Friday's game, but brought him in when reliever Joe Ortiz ran into trouble in the ninth inning.
Washington will likely try to avoid bringing right-handed setup man Tanner Scheppers, whose ERA remained unblemished Friday after coming in to pitch the eighth inning for the second straight game. It was only Scheppers' second time throwing on back-to-back days in his two-year career.
"If we use him, I don't know if it'll be for three outs," Washington said.
Nate Sandell is a contributor to MLB.com. This story was not subject to the approval of Major League Baseball or its clubs.