Beltre deflects attention after latest milestone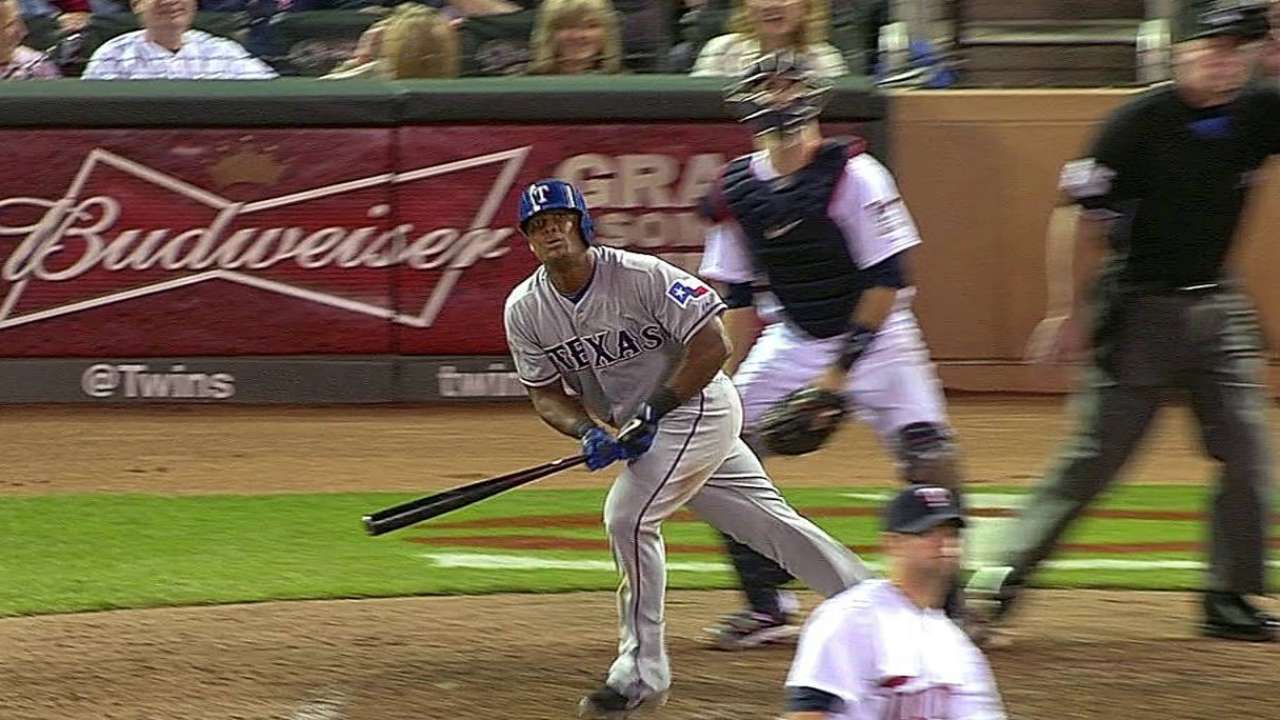 MINNEAPOLIS -- Adrian Beltre isn't ready yet to do much looking back at the accolades and milestones he has amassed in a Major League career that has spanned 16 years.
Beltre reached another significant benchmark Friday when he sent a sixth-inning pitch from Twins starter Scott Diamond hurtling an estimated 419 feet into the empty space beyond the center-field wall at Target Field for his 350th career home run.
But the 34-year-old Beltre doesn't put much stock into numbers like that, at least not right now.
"Nah, not yet," Beltre said. "When I decide to go home, I'll look at it."
It might be a few years before the three-time All-Star and three-time Silver Slugger Award winner decides to "go home." He doesn't seem to be anticipating retirement any time soon.
"I think he's got some years left. I think he's got five years left," Texas manager Ron Washington said Saturday when asked about Beltre's career. "He's solid, man. He's solid."
Beltre is in his third season with the Rangers. After a slow start to the year at the plate, Beltre has regained his offensive momentum in the last week. The Texas third baseman has tallied seven hits in his last six games (7-for-24, .291), two of which were home runs. He has scored at least once in all six games in that stretch.
"I've been hitting the ball hard, but this last week or so I haven't been getting a lot of luck," Beltre said. "That's what I want to do. I want to keep hitting the ball hard and it'll start falling. I don't want to change anything right now."
With Lance Berkman scheduled for a day off, Washington slid Beltre into the designated hitter spot for the Rangers' third game of four-game with the Twins on Saturday.
Nate Sandell is a contributor to MLB.com. This story was not subject to the approval of Major League Baseball or its clubs.