Thus far, Cruz not getting -- or needing -- a break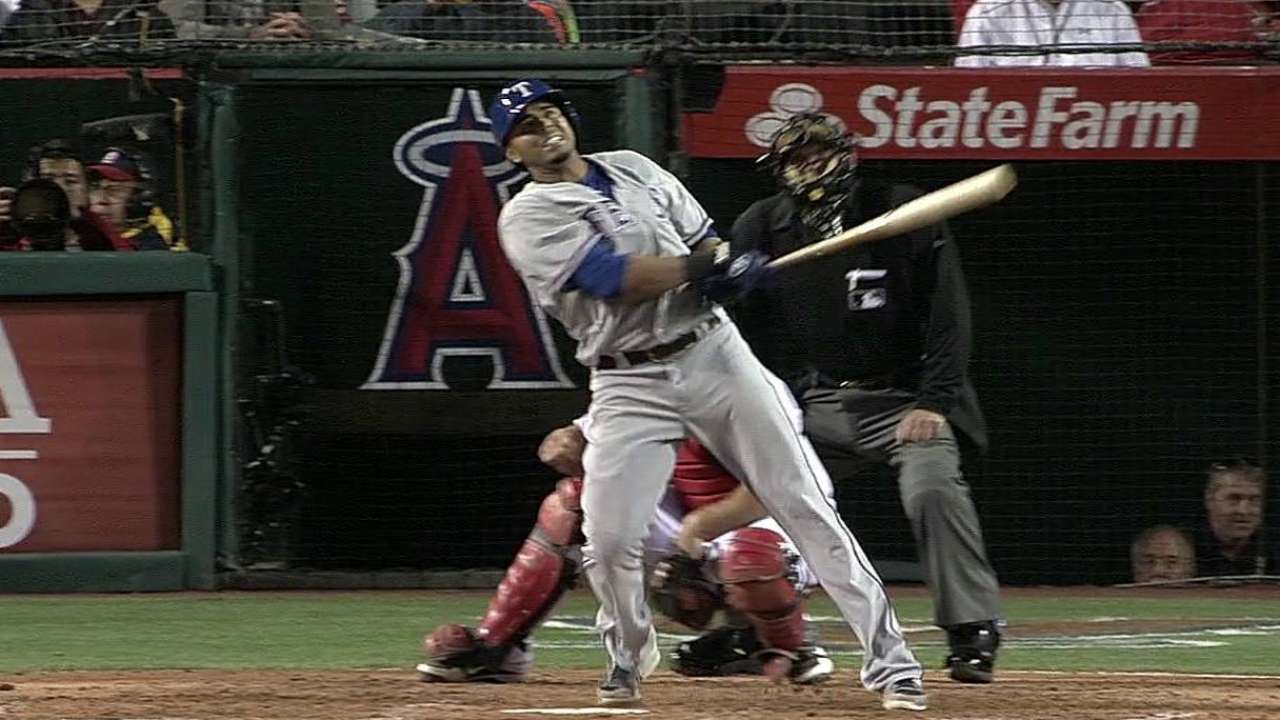 MINNEAPOLIS -- A renewed focus on staying healthy in the last two years has been paying off for Rangers right fielder Nelson Cruz.
After missing a combined 92 games in 2010 and 2011 because of struggles with various injuries, Cruz was absent from the Rangers' lineup only three times in Texas' past 187 games entering Sunday.
"Last year I changed my routine completely during the offseason, and I did the same thing this year also," Cruz said prior to Sunday's series finale against the Twins. "I focused more on whatever issue I have, especially my legs -- my hamstrings and my quads."
With a full year spent free of any long-term injury concerns, the 32-year-old Cruz has thrived so far this season.
Twenty-five games into the year, Cruz has yet to take a day off and does not appear ready to do so anytime soon. With his injury concerns seemingly behind him, the 32-year-old Cruz has thrived. On a five-game hitting streak entering Sunday, he had notched 13 of his 19 RBIs in the last seven games.
"He's an animal; look at him," Texas manager Ron Washington said. "At some point I'm going to give him a day off. It's just that he's been productive, and sometimes it's hard to pull that out of the lineup, especially if you don't have a replacement."
Nate Sandell is a contributor to MLB.com. This story was not subject to the approval of Major League Baseball or its clubs.