Pierzynski sits out with bruised right oblique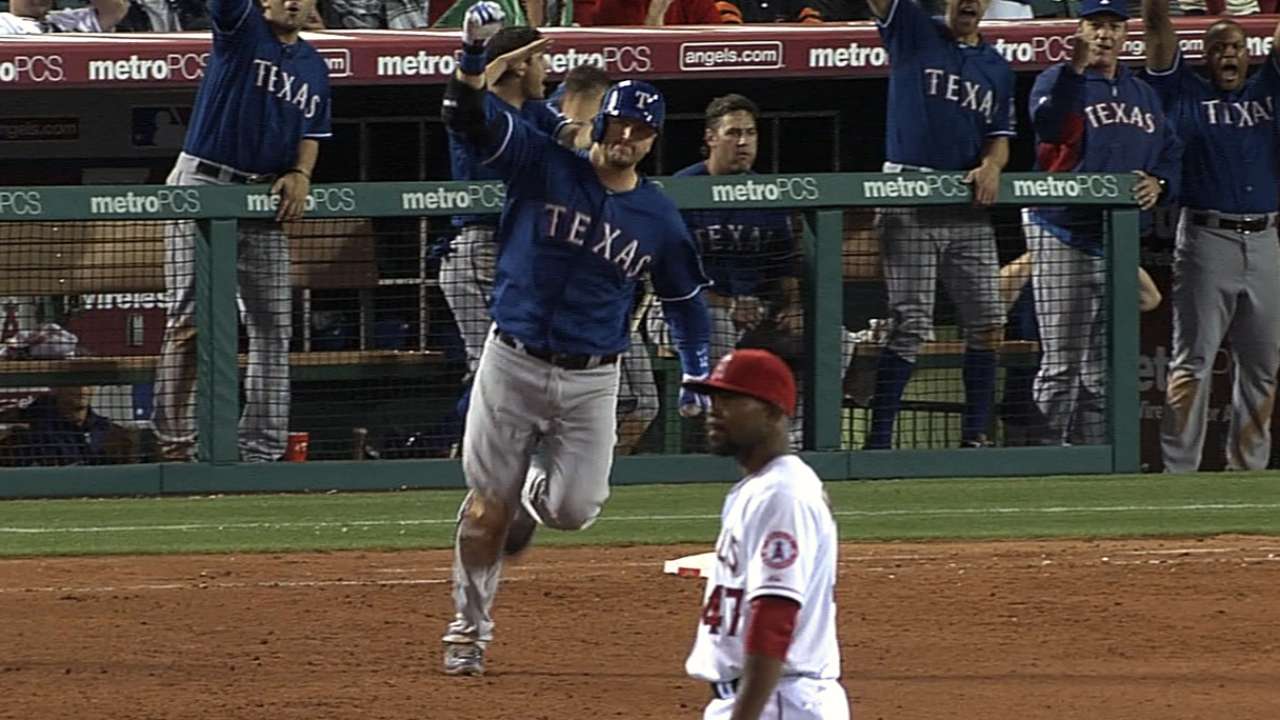 ARLINGTON -- Catcher A.J. Pierzynski was out of the lineup against his former team on Tuesday because of some soreness and bruising in the oblique muscle in his right rib cage. He may sit out again on Wednesday with left-hander Chris Sale on the mound for the White Sox.
Pierzynski has been dealing with occasional problems on that side of the rib cage for several years and he missed a series against the Rangers last season because of the problem. This time it has been bothering him for the past couple of weeks.
Pierzynski has been getting treatment for the problem and was examined by Dr. Keith Meister on Monday. But the treatment has caused some extra bruising in the area and the Rangers want to address that before Pierzynski plays again.
"We have some color in there that we're trying to get rid of," Pierzynski said. "We've been playing with it and we're trying to be proactive because of the bruising. I've had it before. ... It's been there and then it goes away."
Pierzynski said the problem arises only on certain pitches when he is swinging the bat.
"It more of only when I swing," Pierzynski said. "I can throw, catch, run, I can do anything else."
Geovany Soto made his sixth start at catcher on Tuesday and will likely be behind the plate on Wednesday. Pierzynski is hoping to play on Thursday against his former team. He spent eight years with the White Sox before signing with the Rangers as a free agent this offseason.
"It's killing me not to be out there, especially against [the White Sox]" Pierzynski said. "I've been looking forward to this series. Unfortunately, today was not meant to be."
T.R. Sullivan is a reporter for MLB.com. Read his blog, Postcards from Elysian Fields, and follow him on Twitter @Sullivan_Ranger. This story was not subject to the approval of Major League Baseball or its clubs.