Beltre not concerned with slow start at the plate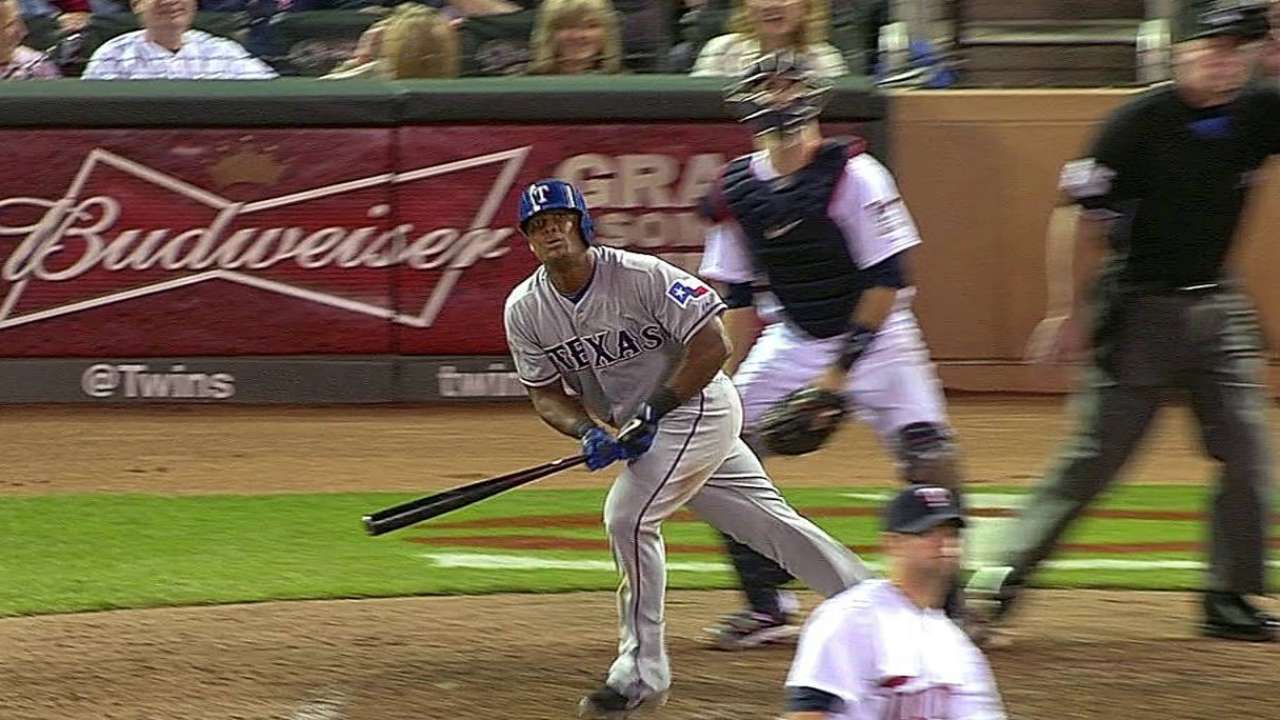 ARLINGTON -- Rangers third baseman Adrian Beltre said he considers himself a "slow starter." From a statistical standpoint, that has not always been the case, but it certainly has been this season.
Beltre went into Tuesday's game with the White Sox hitting .239 with a .418 slugging percentage. Throw in a .293 on-base percentage and Beltre's .711 OPS for the month is his lowest since a .515 OPS in 2009 with the Mariners.
But Beltre hit .321 with a .356 on-base percentage and a .543 slugging percentage during April 2012, so just being a "slow starter" seems insufficient to explain what's going on with him at the plate this month.
"It's a long season, but the bottom line is I don't want to be struggling," Beltre said before going 1-for-4 with a two-run homer in the Rangers' 10-6 victory over the White Sox. "I know I'm not swinging the way I want to, but I know it's a long season and it may kick in at any time. I have always been a slow starter. I think in 16 years I've only had four or five seasons where I started off with a hot streak.
"The one thing I don't worry about is me. I know I'm going to be fine. I've been through this enough to know not to drive myself crazy with anything. I'm hitting some balls hard but right at people. Once I find holes, things will change."
David Murphy has had rough Aprils before as well. He was 3-for-31 during April in 2009 and 6-for-37 in 2010. He went into Tuesday night's game hitting .170, although that was done in 88 at-bats. That's the concerning part.
"April has not been a good month for me, but this is a little more prolonged," Murphy said. "I still have the feeling I'm going up there with every at-bat thinking this is the at-bat that I'm going to break out. It's definitely frustrating, but what can you do?"
T.R. Sullivan is a reporter for MLB.com. Read his blog, Postcards from Elysian Fields, and follow him on Twitter @Sullivan_Ranger. This story was not subject to the approval of Major League Baseball or its clubs.