Magadan confident hitters will turn things around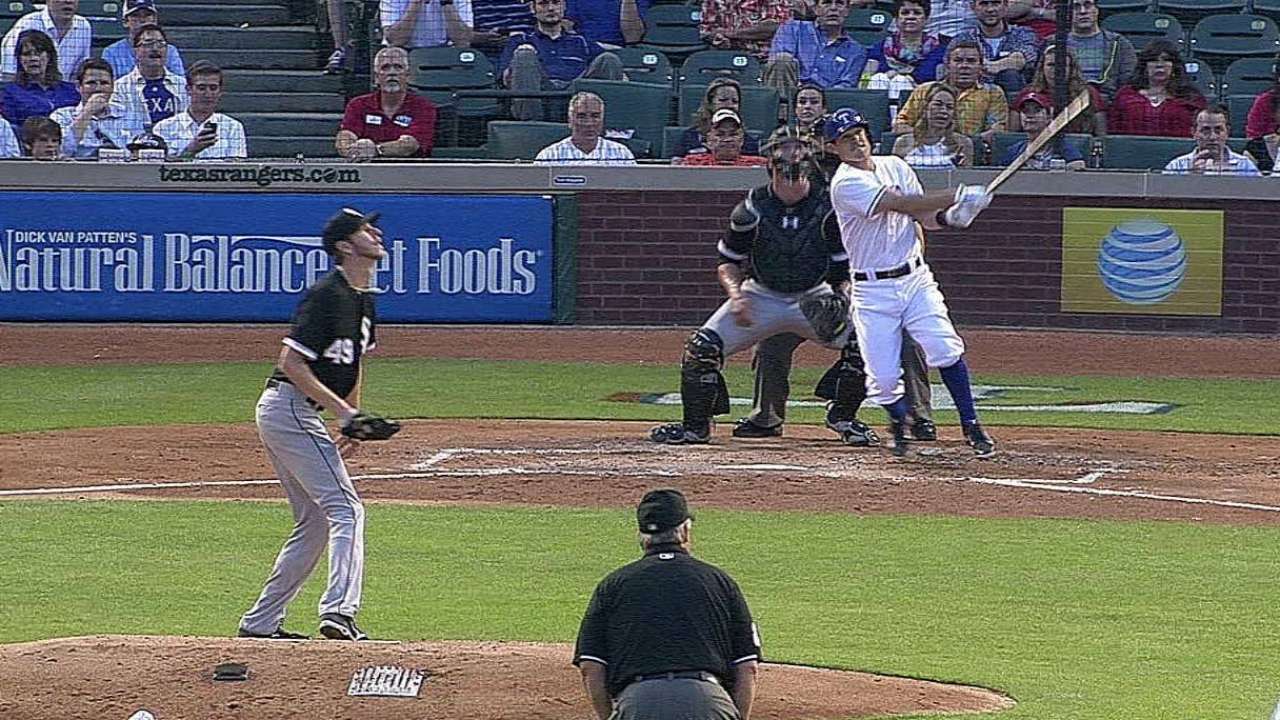 ARLINGTON -- The Rangers went into Friday's game with the Red Sox hitting .247 with runners in scoring position, ninth highest in the American League. The season is only 28 games old, but a .247 batting average with runners in scoring position would be the second lowest in club history.
The Rangers hit .243 in those situations in 1983. Hitting with runners in scoring position was a topic of discussion during a meeting that batting coach Dave Magadan held with his hitters before Thursday's game against the White Sox.
"We're not doing a very good job with guys on base," Magadan said. "We're getting guys on, but we've got guys pressing with men on base. We had a meeting about it. It didn't pay off right away, but I think we're all on the same page. We have to have a pass-the-baton mentality. 'Don't feel you have to be the guy that does it.'
"If you don't get a good pitch to hit, have confidence that the guy behind you will get it done. It's a work in progress. We've got a lot of confidence in our guys. We just need to get them to relax and let their talent rise to the top."
Thursday's meeting didn't have the immediate results. The Rangers were 0-for-5 with runners in scoring position in a 3-1 loss to the White Sox. However, there were three walks in those situations, including two by Lance Berkman, and Magadan thought he saw the club taking a little better approach.
The Rangers had just two walks with runners in scoring position in their previous six games. In four games in Minnesota, the Rangers were 4-for-32 with just one walk with runners in scoring position.
"Last night not where we want to be, but it was a little better," Magadan said. "Our approach in Minnesota was really below our standards."
T.R. Sullivan is a reporter for MLB.com. Read his blog, Postcards from Elysian Fields, and follow him on Twitter @Sullivan_Ranger. This story was not subject to the approval of Major League Baseball or its clubs.