'True utility guy' Baker impresses Washington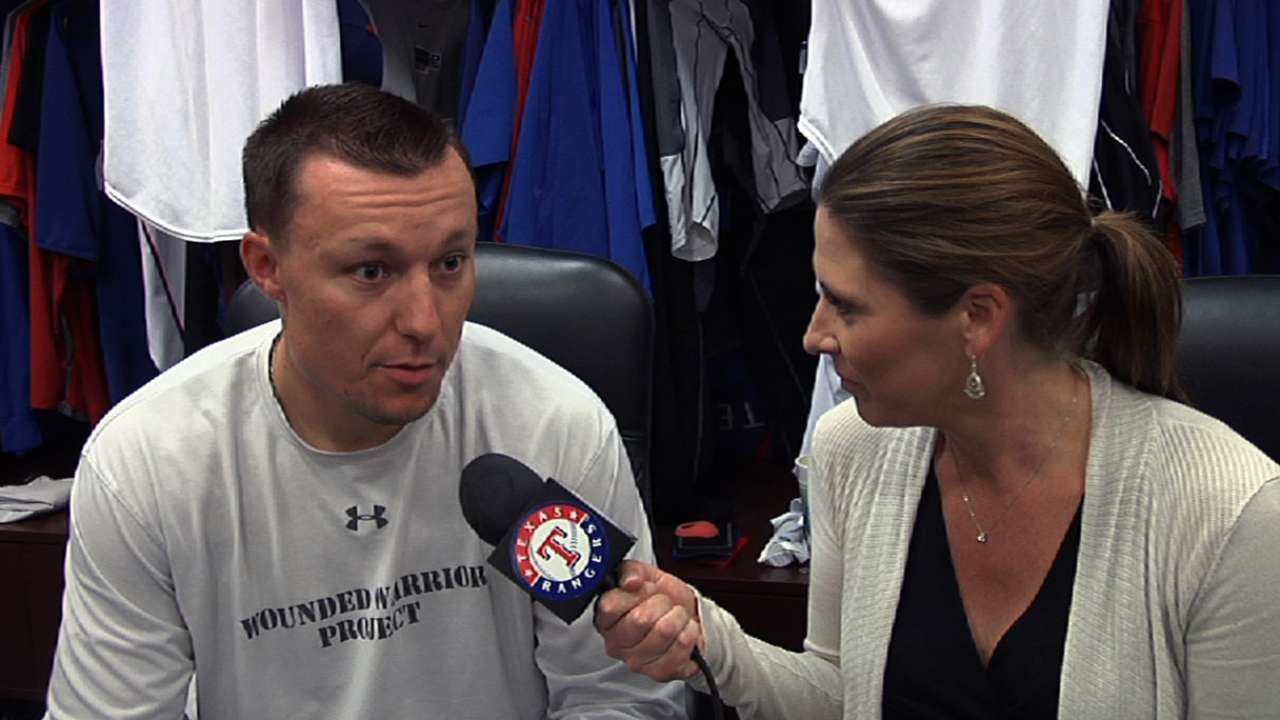 ARLINGTON -- Rangers manager Ron Washington had no preconceived ideas about Jeff Baker before the veteran utility man arrived in Texas this spring.
Consider Washington properly impressed so far.
"I don't know what I expected out of Baker because I didn't know anything about him till he got here," Washington said. "He's a pro, a true utility guy."
Washington also has discovered that Baker provides leadership.
"Late in the game on the bench, he starts getting prepared, and the young guys noticed and they start getting ready, too," Washington said.
Playing almost strictly against left-handers, Baker is hitting .333 with three homers and six RBIs. He has made starts for the Rangers at left field, first base, third base and right field.
"He's not a batting-title winner," Washington said, "but he can hit. Since I've been here, we haven't had anyone around here like him."
Jim Reeves is a contributor to MLB.com. This story was not subject to the approval of Major League Baseball or its clubs.