Rotation could get boost soon with Lewis, Perez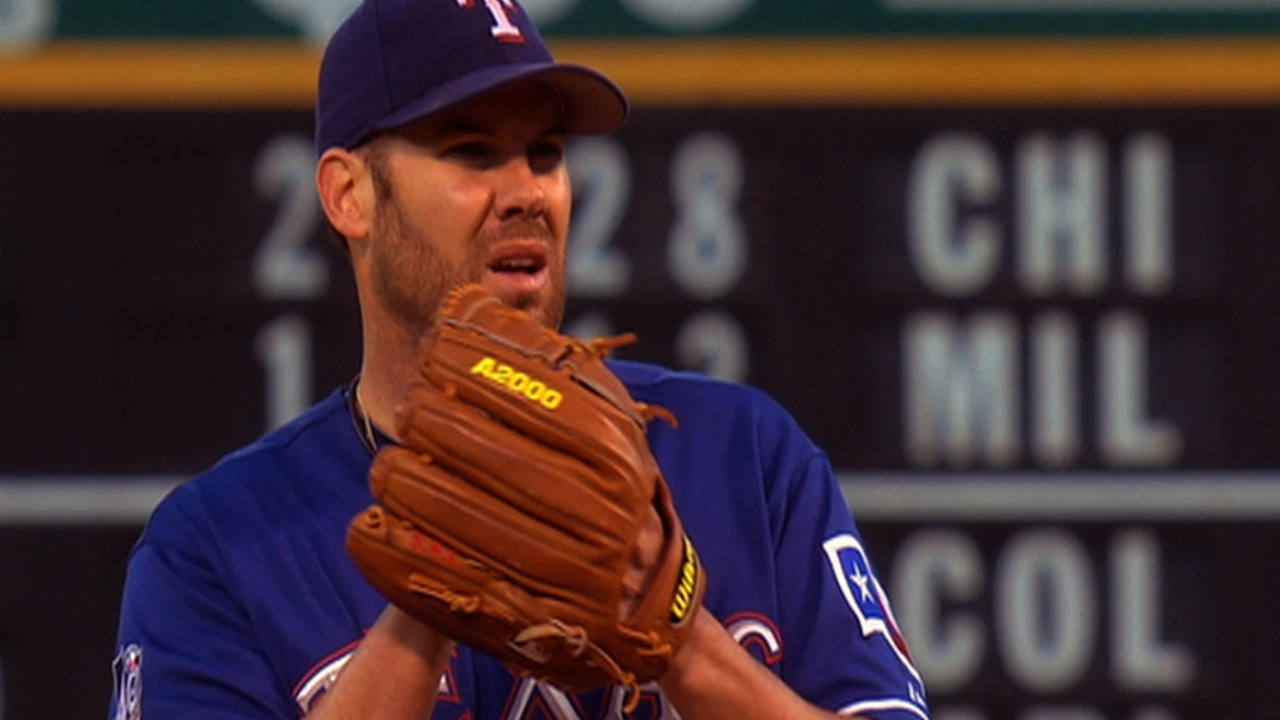 ARLINGTON -- Not that Rangers pitching isn't more than holding its own, leading the American League with a 3.09 ERA heading into Saturday night's game against the Red Sox, but reinforcements are just around the corner if needed.
Right-hander Colby Lewis, recovering from Tommy John surgery performed July 27, threw 27 pitches in a two-inning stint at extended spring workouts Saturday and had no problems.
Depending on how he feels Sunday, Lewis is scheduled to begin a rehab assignment Friday with Triple-A Round Rock in Las Vegas.
Martin Perez, who suffered a broken left wrist in Spring Training, will begin a rehab assignment with Double-A Frisco in Midland on Monday night.
Rookies Justin Grimm (2-1, 2.28) and Nick Tepesch (2-2, 3.54) have filled in admirably for the Rangers, to the point where Washington may soon have a glut of riches and some difficult decisions to make.
"Those are the kind of problems you love to have," Washington said, "but these things have a way or working themselves out. "
Jim Reeves is a contributor to MLB.com. This story was not subject to the approval of Major League Baseball or its clubs.