Berkman likely to be rested for upcoming games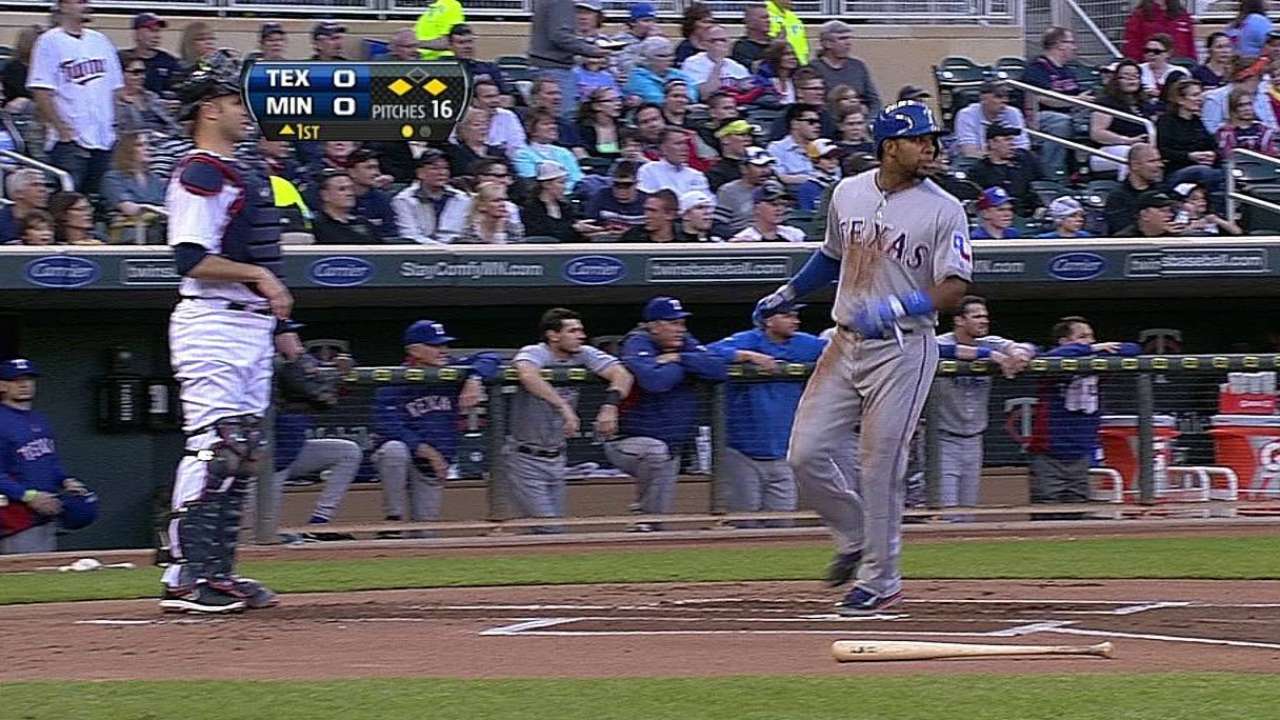 ARLINGTON -- With the Rangers' next three games being played in National League parks -- a makeup game in Chicago on Monday, followed by a two-game set in Milwaukee -- manager Ron Washington said he will use that opportunity to let designated hitter Lance Berkman rest his legs.
"I'm the manager, so I have the right to change my mind -- don't put it in stone, but as of right now, he'll just be a pinch-hitter off the bench and it'll give him an opportunity to catch up," Washington said. "We'll give him a break. It's only three games."
Berkman, who entered Sunday hitting .302 with two homers and 15 RBIs, twice had surgery on his right knee in St. Louis last season, and it continues to hamper him from time to time.
The fact that first baseman Mitch Moreland has caught fire of late also gives Washington the luxury of resting Berkman.
Moreland, who had three hits Saturday night and a homer in his first at-bat on Sunday, has hit safely in 11 of his last 14 games, with two homers, six doubles and seven RBIs in that span.
Jim Reeves is a contributor to MLB.com. This story was not subject to the approval of Major League Baseball or its clubs.