Nathan shakes off rust after long layoff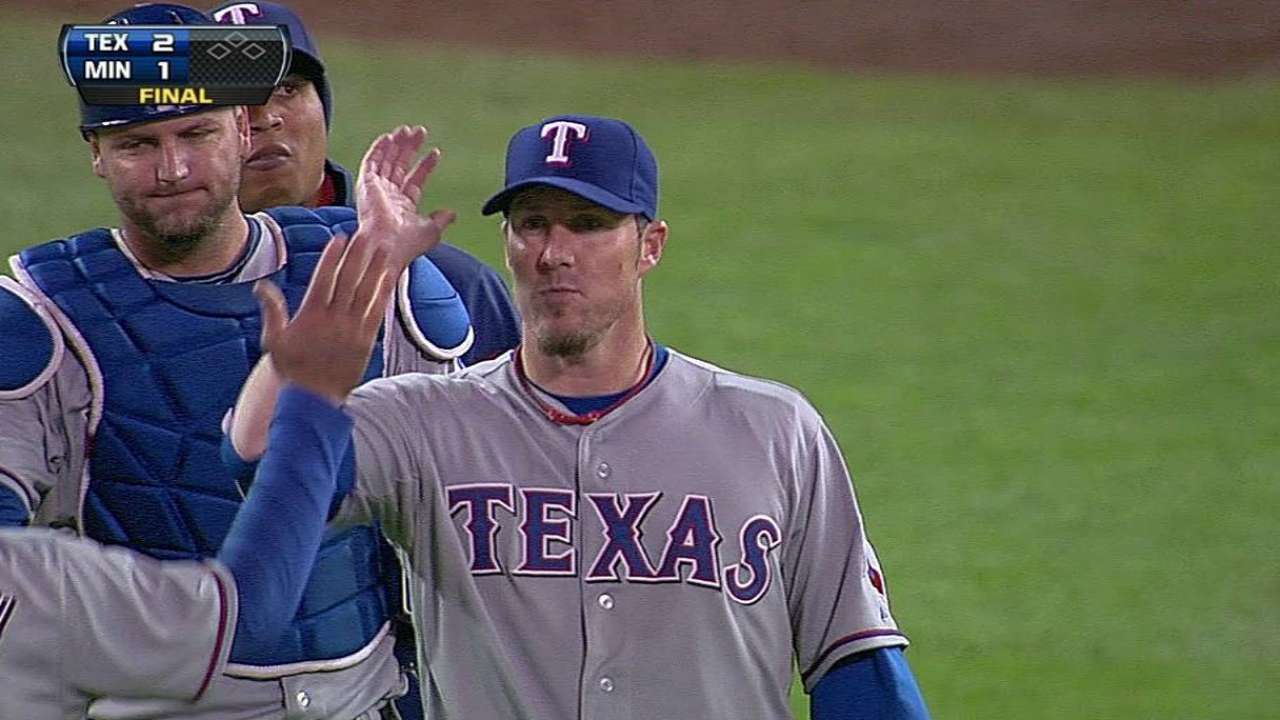 ARLINGTON -- Joe Nathan had gone eight days without work out of the Rangers' bullpen before Saturday.
The stretch was a product of the Texas bullpen logging only 6 2/3 innings in the first four games of May and the fact that there were no save opportunities in their three wins over a seven-game span since Nathan's last appearance in Minnesota on April 26.
Nathan finally got in for the ninth inning of the Rangers' 5-1 victory over Boston on Saturday, putting all three hitters he faced down in order.
"It's a start," Nathan said before Sunday's series finale with the Red Sox, noting that the appearance at least allowed him to knock off a little of the accumulated rust.
At 38, Nathan said he doesn't much like sitting around that long. Makes him grouchy.
"I hate having this many days off. People think you're going to be fresh," he said. "It's actually just the opposite."
Nathan had hoped to get in the game Friday night, when the Rangers won 7-0, but manager Ron Washington elected to get long man Derek Lowe an inning, instead. Lowe had gone nine days without an appearance.
"[Nathan's] a pro," Washington said.
Jim Reeves is a contributor to MLB.com. This story was not subject to the approval of Major League Baseball or its clubs.