Berkman fine with pinch-hit role in NL parks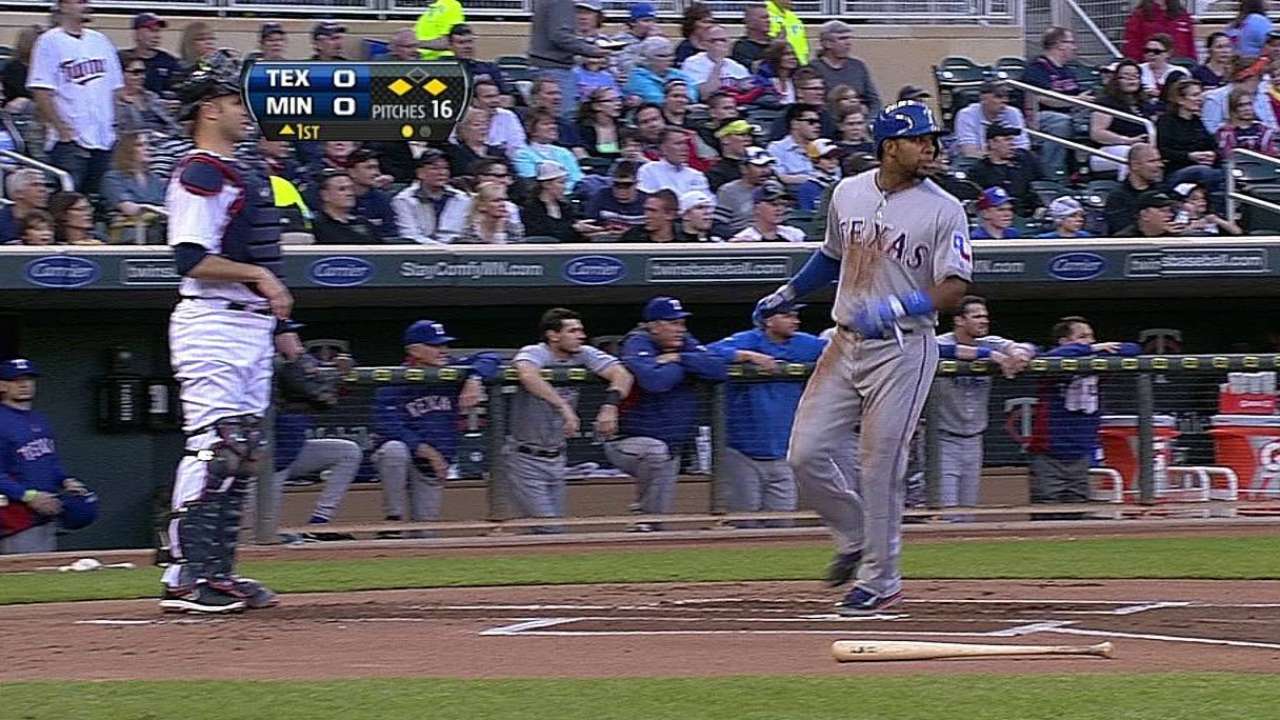 MILWAUKEE -- Lance Berkman is content to be used as a pinch-hitter during the Rangers' three games in National League parks this week. With no DH being used in NL parks, the only way Berkman can be in the lineup is if he plays first base. The Rangers aren't ready for that option, as Berkman is still recovering from two operations on his right knee last year.
Manager Ron Washington said it's a combination of Mitch Moreland hitting well and the club not wanting to take any risks with Berkman at this point in the season.
"We want to make sure this guy is ready to go," Washington said. "Right now, I know he's ready enough to be our DH. This guy is going to be big for us before the year is over. He's going to come up big, and when that happens, I don't want him on the disabled list because I put him at first base or the outfield."
Moreland went into Tuesday's game against the Brewers hitting .375 (21-for-56) with two home runs in his last 15 games. He was batting in the fifth spot in the lineup on Tuesday night for the first time this season.
"We have a first baseman," Berkman said. "It would be one thing if we didn't know who was playing over there. It's all about what gives you the best chance of winning, and he gives us as good of a chance as me. He's also playing good defensively at first base. It's all about risk vs. reward. Do you want to risk it just so I can get three or four at-bats?"
Berkman said his knee continues to get stronger, but not to the point where he can play multiple games in a row in the field.
"If Mitch got hurt in the first inning -- heaven forbid -- and they were looking for someone, I could do it," Berkman said. "If they want someone out there every day, I'm not ready to do it."
T.R. Sullivan is a reporter for MLB.com. Read his blog, Postcards from Elysian Fields, and follow him on Twitter @Sullivan_Ranger. This story was not subject to the approval of Major League Baseball or its clubs.