Rangers play it safe, place Pierzynski on DL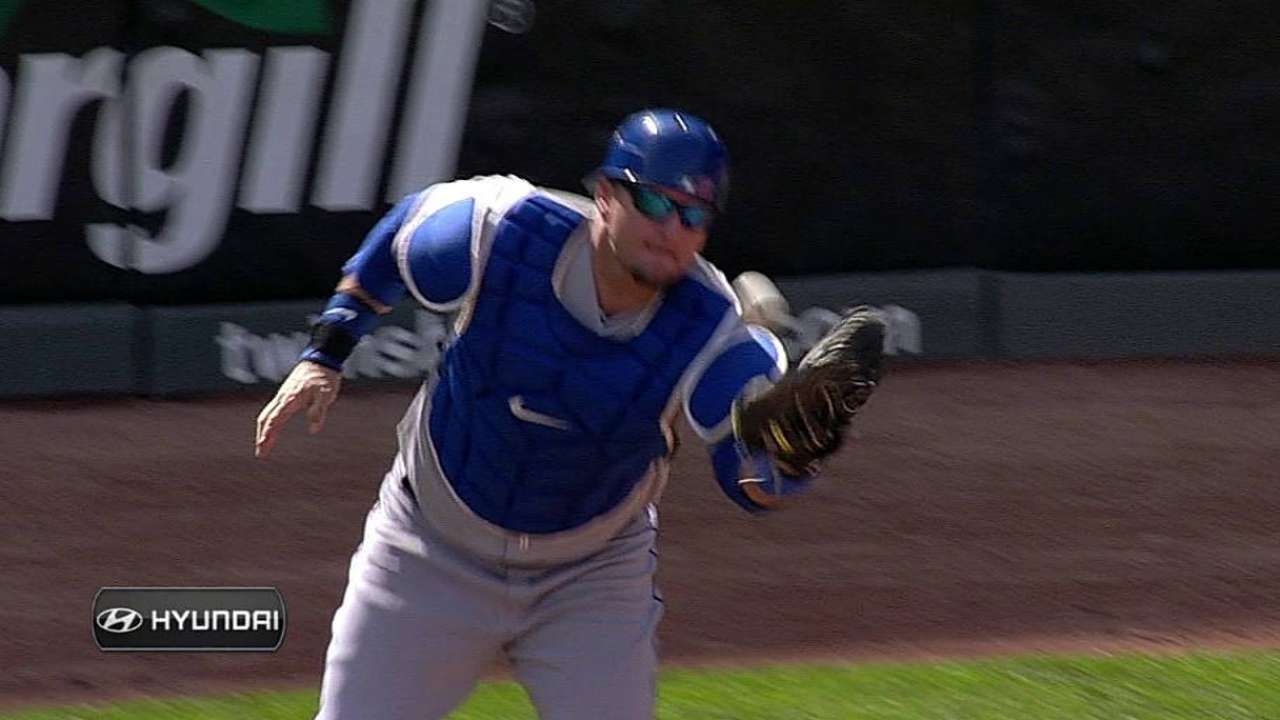 MILWAUKEE -- The Rangers placed catcher A.J. Pierzynski on the 15-day disabled list because of a strained oblique muscle after an MRI showed a Grade 1 strain. That's considered the mildest on a 1-3 scale but the Rangers still decided to put Pierzynski on the disabled list because the muscle in his right rib cage is not improving.
"We just want to be smart early in the season and get it taken care of," general manager Jon Daniels said.
Pierzynski has been dealing with this for the past two weeks and has been out of the lineup for five of the past nine games. The Rangers called up catcher Robinson Chirinos from Triple-A in a roster move that was made official on Friday. Pierzynski is eligible to be activated May 21.
Pierzynski has been on the disabled list only once in his career. That was for a broken wrist in 2011 while with the White Sox. But the oblique muscle has been a recurring problem for him the past few seasons and it has been particularly troublesome in the past few weeks.
"There was really no fight," Pierzynski said. "I understand. We had talked about it. We wanted to see what the MRI showed but I understand I can't play with this. I've played through a lot of things but this isn't getting any better. We just didn't want it to be something that lasts a month or six weeks. I'm frustrated and disappointed but I understand."
Geovany Soto will do most of the catching while Pierzynski is out. Chirinos was acquired from Tampa Bay on April 8 and is hitting .295 with two home runs and 14 RBIs in 23 games at Round Rock.
"There have been good reports from the staff and the scouts that have been in there to watch him," Daniels said. "He gives you a good at-bat and handles the pitching staff well."
T.R. Sullivan is a reporter for MLB.com. Read his blog, Postcards from Elysian Fields, and follow him on Twitter @Sullivan_Ranger. This story was not subject to the approval of Major League Baseball or its clubs.