Rangers' flight home takes detour to Albuquerque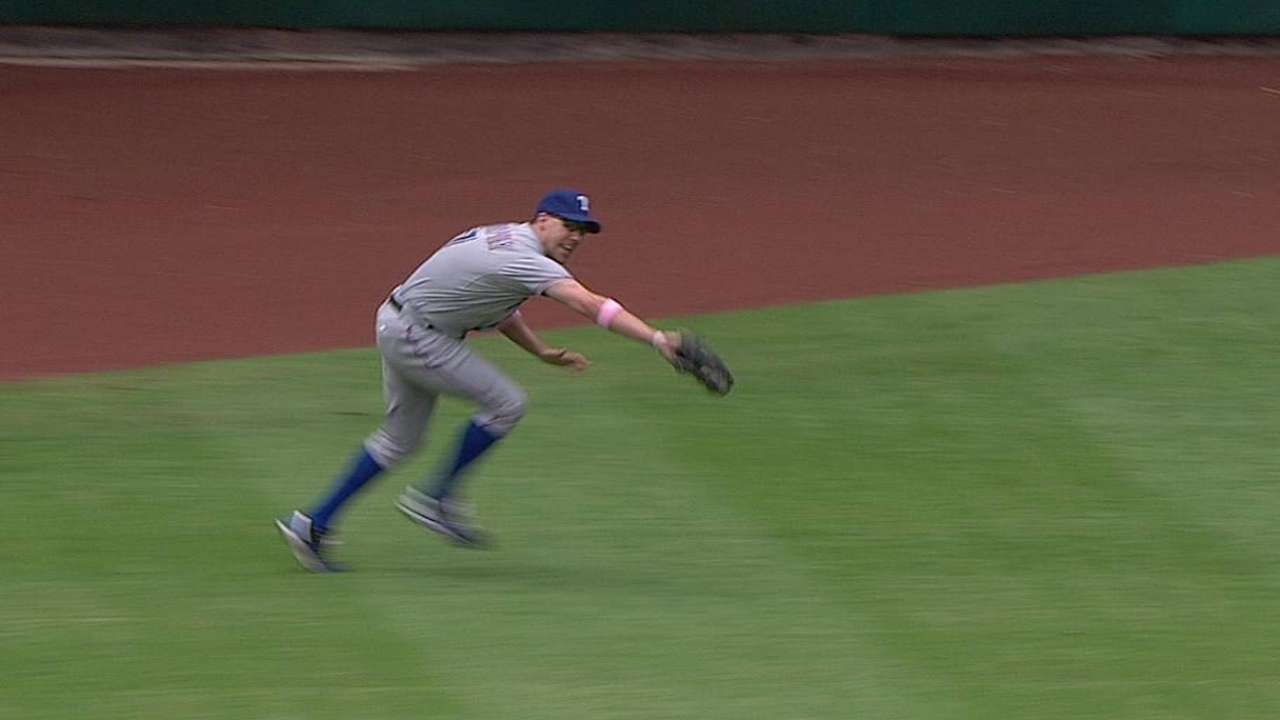 ARLINGTON -- The Rangers' chartered flight from Oakland to Dallas on Wednesday evening took an unexpected detour to Albuquerque, N.M., because of the terrible weather in North Texas. The club left Oakland at 7:30 p.m. CT and were expected to land at 10:30 p.m. at Dallas Love Field.
However, the charter was 150 miles east of Albuquerque when the bad weather forced them to turn around and land there. The Rangers spent 2 1/2 hours in Albuquerque before they were able to take off. They landed in Dallas at 1:30 a.m.
"It's nothing we haven't done before," outfielder David Murphy said. "We're used to it. We had a night game earlier this year in Los Angeles and flew to Minnesota. We've had worse, getting in at 5 or 6 in the morning."
The Rangers spent the time holding a "kangaroo court" and fining teammates for minor and contrived offenses. Elvis Andrus and Derek Holland were favorite victims.
"Basically we ragged on our teammates the whole time," Murphy said.
Mitch Moreland was watching a movie on his computer with his headphones on when the plane was diverted. When the plane landed in Albuquerque, he thought they were in Dallas and texted his wife Susannah that he was back home. She was the one who told him the Rangers were in Albuquerque. Moreland was one of the first offenders fined in kangaroo court.
"I got lost in the movie," Moreland said.
The Rangers normally send their next day's starting pitcher ahead so he gets plenty of rest. The Rangers did not send Yu Darvish back because they played a day game in Oakland. He flew on the charter with everybody else. The Tigers also had a day game on Wednesday and arrived in Texas around 8 p.m.
T.R. Sullivan is a reporter for MLB.com. Read his blog, Postcards from Elysian Fields, and follow him on Twitter @Sullivan_Ranger. This story was not subject to the approval of Major League Baseball or its clubs.