Martin letting secret out about strong arm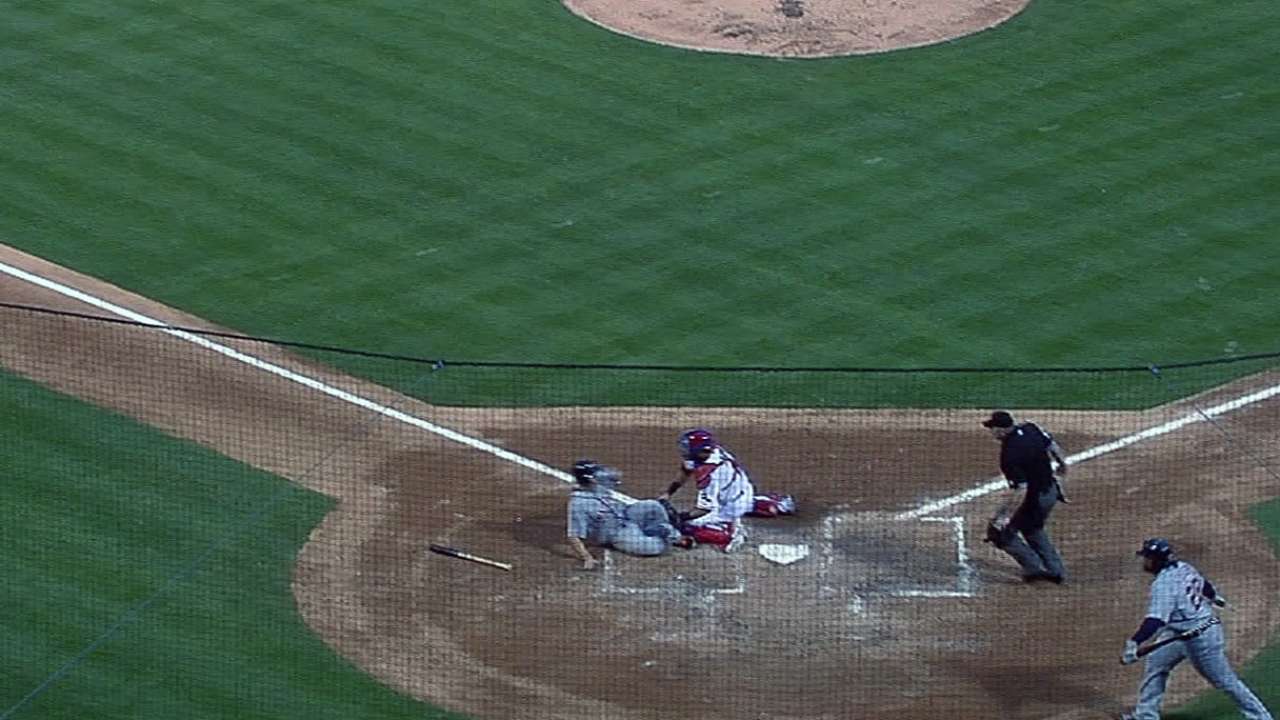 ARLINGTON -- Rookie Leonys Martin's arm is about to be a secret no longer. His bullet, on-the-fly throw to the plate to nail a sliding Andy Dirks at the plate in the third inning Friday night was his team-leading third outfield assist this season.
Washington said Martin has the strongest outfield throwing arm on the team and his spreading notoriety may soon make opposing third-base coaches hesitate before sending runners on balls hit to center.
Not that Tigers third-base coach Tom Brookens wasn't right to send Dirks, the Tigers' leadoff hitter, in that situation. It took a perfect throw to barely nip him at the plate.
"In that situation I don't think a team is going to stop anybody unless they have David Ortiz at second," Washington said. "If that throw is off just a little, left or right, he doesn't get him.
"Yes, [Martin's] making other teams think. He was coming straight in on that one and that makes a difference."
Washington's reaction to the play: "Outstanding!"
Jim Reeves is a contributor to MLB.com. This story was not subject to the approval of Major League Baseball or its clubs.