Murphy looking for positives while hitting second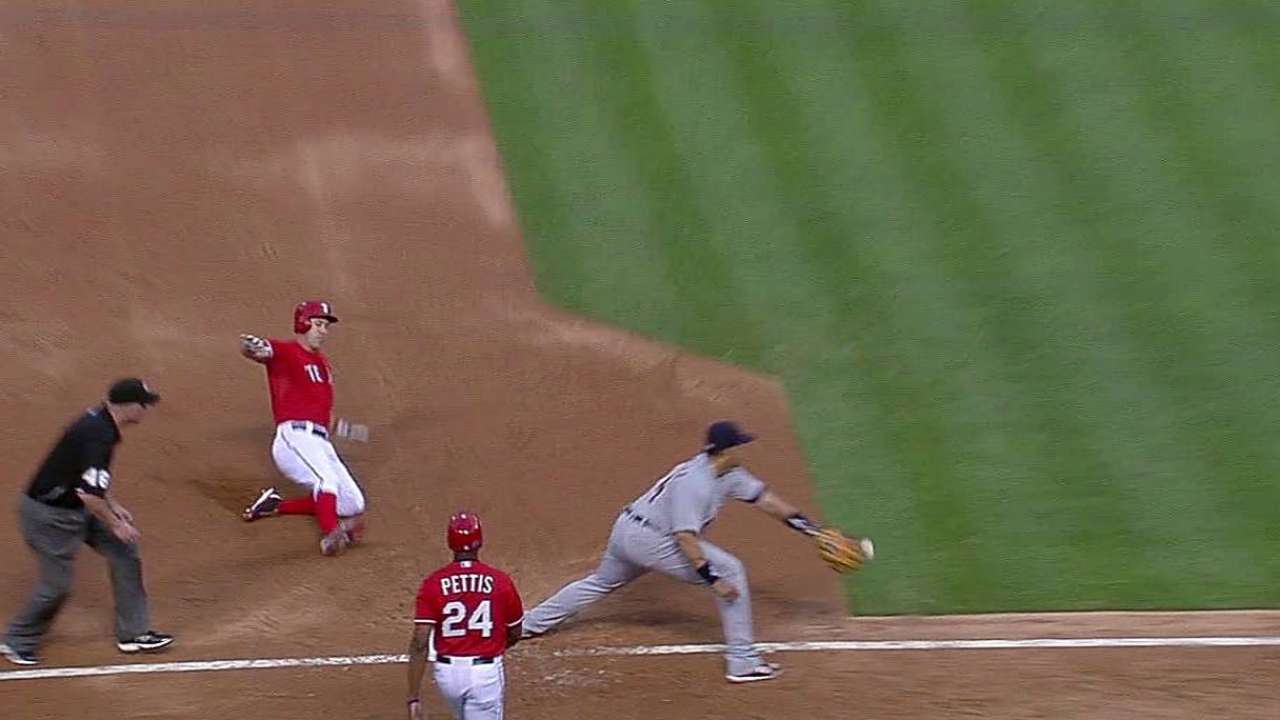 ARLINGTON -- Rangers manager Ron Washington penciled left fielder David Murphy in the No. 2 spot in the batting order for the second consecutive night Sunday as Elvis Andrus shifted to the leadoff role in Ian Kinsler's absence.
"I'm going to try to keep [Murphy] there so he doesn't have to wait around to get at-bats and he can be involved in the game right away," Washington said. "Maybe that'll start getting him going."
Murphy has had a rough start to the season, hitting just .205 with a .261 on-base percentage. He has been better in May, hitting .268, but the left-hander has taken a large step back after a career year in 2012 when he hit .304 with 15 homers and 61 RBIs in 147 games.
Murphy did not hit second in any games last season, but he hopes the change will help.
"It's a change of scenery," Murphy said. "Sometimes it's just any little thing changing can be a good thing and jump-start you."
Murphy also said he knows he needs to improve to keep hitting high in the order much longer.
"There's not too many guys hitting right around .200 that are hitting second in many lineups in the big leagues," Murphy said. "I appreciate the faith but regardless of anything that's going on around me, I have to figure out what's going on within myself. … As a whole, my at-bats are getting better, but I'd like to see more good at-bats in each individual game than I'm having."
Murphy delivered a three-run homer in Sunday night's win and finished 2-for-3 with four RBIs.
Dave Sessions is a contributor to MLB.com. This story was not subject to the approval of Major League Baseball or its clubs.