Garcia gets start, giving Profar day off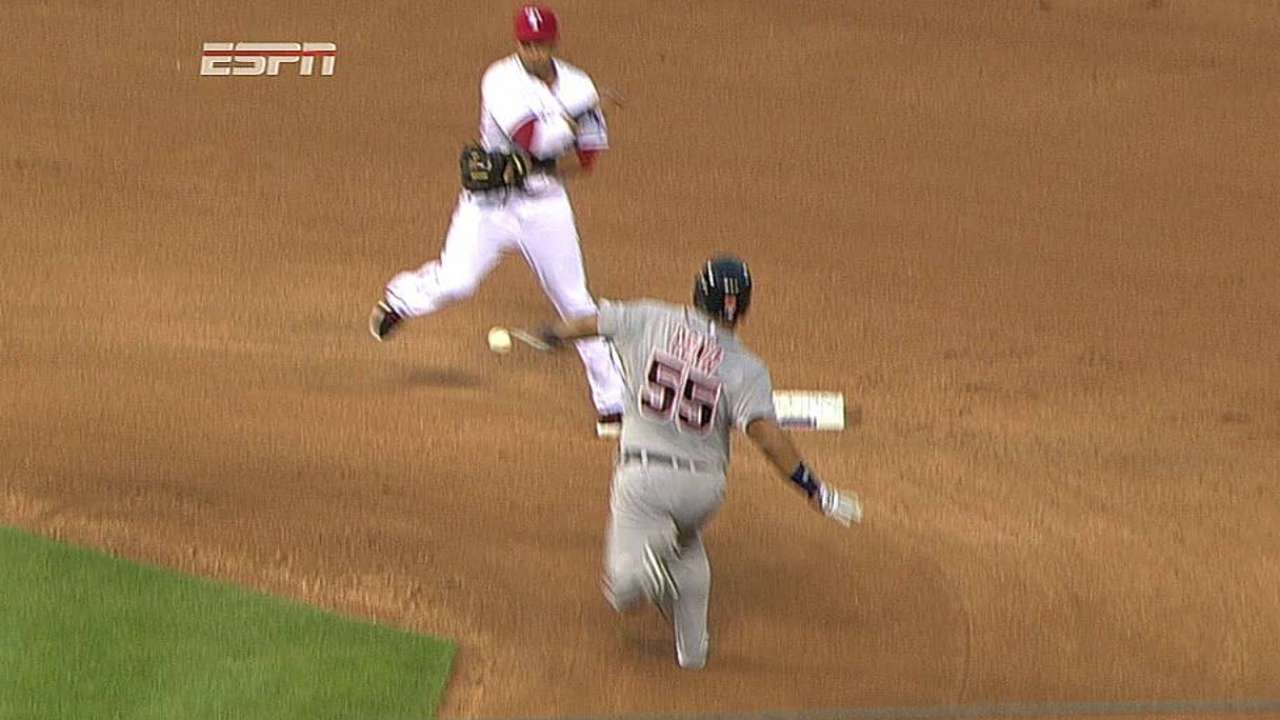 ARLINGTON -- After two straight starts by Jurickson Profar at second base, Leury Garcia was in the lineup on Wednesday afternoon as the Rangers try to get by while Ian Kinsler is on the disabled list with a strained muscle in his right ribcage.
Profar is the big prospect, but manager Ron Washington wants to keep Garcia engaged because he is expected to remain the Rangers' utility player once Kinsler returns. This was his fourth start in six games after starting just four times in the first 37 games.
"Now the opportunity is here, I have to take advantage of it," said Garcia, who went 1-for-3 with a strikeout in the 3-1 win over Oakland.
Garcia knows that Profar is held in high regard, both inside and outside the organization. Profar is the one that everybody wonders when he'll get a chance to play every day at the Major League level. Garcia is hoping for that opportunity at some point, but right now the Rangers see his value as a utility player.
"I never thought about being a utility player in the Minor Leagues," Garcia said. "When they asked me to do it, I decided to take my chances and see what happens. For now it's fine."
Garcia and Profar are expected to share second base while Kinsler is sidelined. Garcia said Profar is a good friend, and he does not consider him a rival or competitor for playing time.
"I never think like that," Garcia said. "When I see him playing, I wish him well. We're friends. When I look at him out there, I just want him to play a good game. We get along well. We're always playing around and kidding each other and talking about game situations."
T.R. Sullivan is a reporter for MLB.com. Read his blog, Postcards from Elysian Fields, and follow him on Twitter @Sullivan_Ranger. This story was not subject to the approval of Major League Baseball or its clubs.