Berkman may see time in field for twin bill at Arizona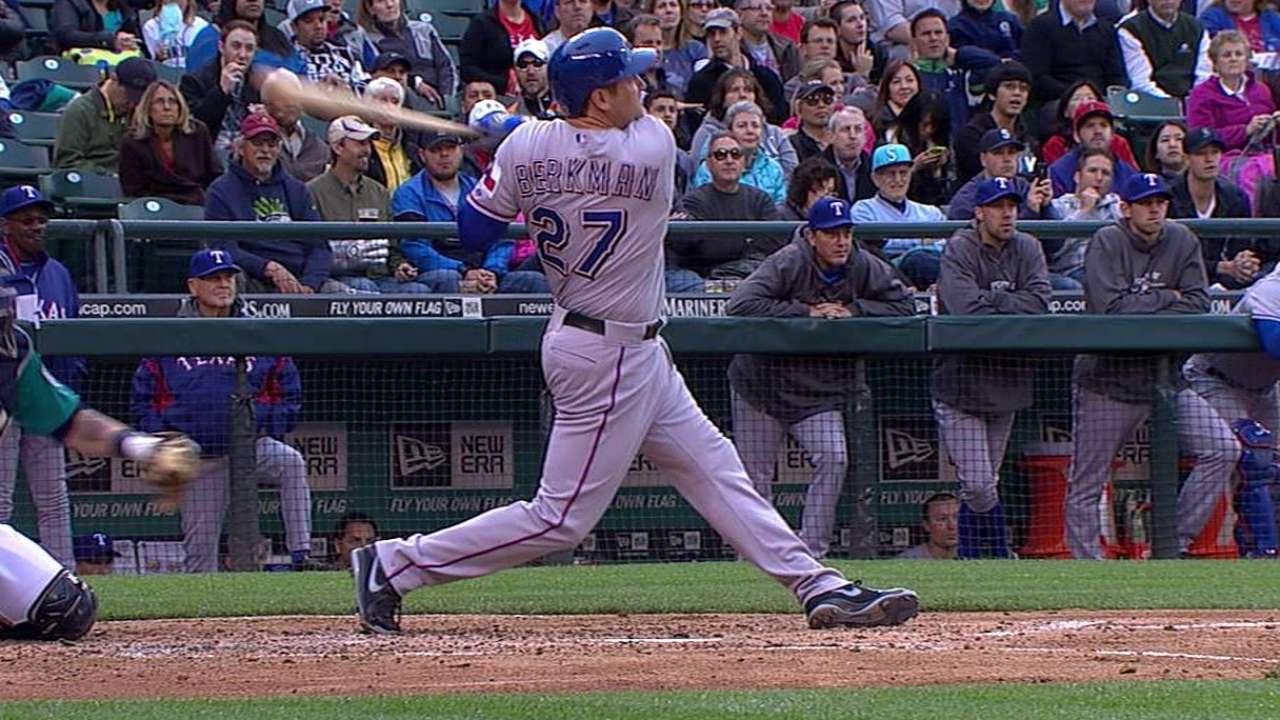 SEATTLE -- Rangers manager Ron Washington is not a big fan of doubleheaders, especially the day-night one facing the Rangers on Memorial Day in Arizona. This is one scheduled by the Diamondbacks for attendance purposes rather than playing one game each on Monday and Tuesday.
"I wish we wouldn't have it but there's nothing you can do about it," Washington said. "I still don't understand what it's about."
With the games being played in the National League city, Washington is contemplating the possibility of using Lance Berkman in the field for the first time this season. Berkman has been limited to designated hitter duties while recovering from last year's two knee operations. Berkman said he's ready if needed.
"I'll talk to Lance about it and see what I want to do," Washington said.
This is the first time the Rangers have had a doubleheader on the original schedule since Aug. 16, 1991, against Cleveland. This will be only the eighth split doubleheader in club history. The Rangers have never swept a split doubleheader. They have been swept twice and split the other five.
T.R. Sullivan is a reporter for MLB.com. Read his blog, Postcards from Elysian Fields, and follow him on Twitter @Sullivan_Ranger. This story was not subject to the approval of Major League Baseball or its clubs.