Rangers need starters to work deep in twin bill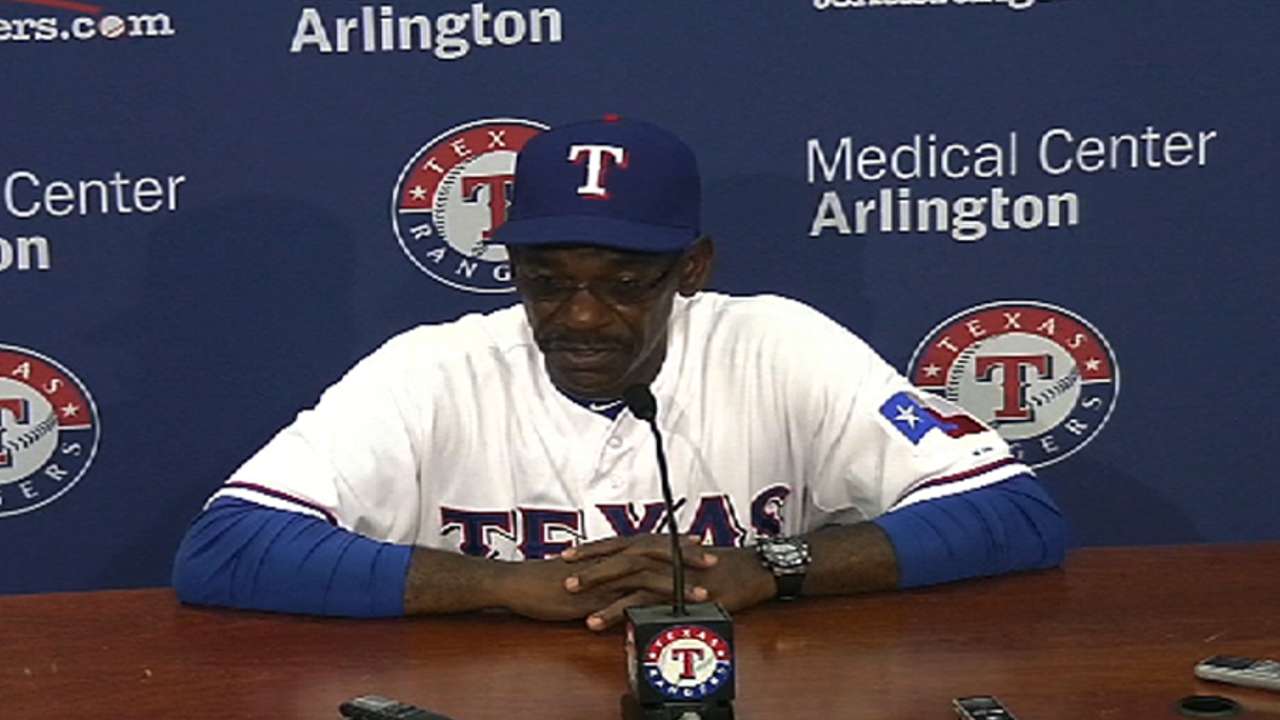 PHOENIX -- A day after using all but one of his eight relievers in a 13-inning loss to the Mariners, Rangers manager Ron Washington acknowledged the added pressure on his two starting pitchers to go deep during Monday's doubleheader in Arizona.
"It just depends on them," Washington said. "If they do their job, it's going to be fine. If they don't, knowing the situation we're in [with] our bullpen, then we'll have to pull out some magic. I don't want to be pulling out any magic, so I'm hoping they do their job."
Washington said he would like to stay away from Tanner Scheppers and Neal Cotts on Monday, but if the starters -- Martin Perez and Yu Darvish -- get pulled early, he won't hesitate to insert anyone into the games, including Joe Nathan, who has pitched on three consecutive days.
"There are guys I'd like to stay away from, but I'm not going to say I'm definitely going to stay away from them," Washington said. "We'll see where it goes. I don't think I'll run some of those guys out there for a whole inning, but if need be, they can come in and get an out."
Joseph Ortiz was the only reliever who didn't work on Sunday.
If things go wrong for either starter, one possibility for Texas would be to throw Justin Grimm for an inning. The right-hander last pitched Friday and is scheduled to throw a bullpen session on Monday.
"That's something we've talked about, but if we decided to throw Grimm out there, it'd only be for an inning," Washington said. "We wouldn't extend him any more than that, but we will certainly do what we have to do.
Tyler Emerick is an associate reporter for MLB.com. This story was not subject to the approval of Major League Baseball or its clubs.