Berkman makes season debut in the field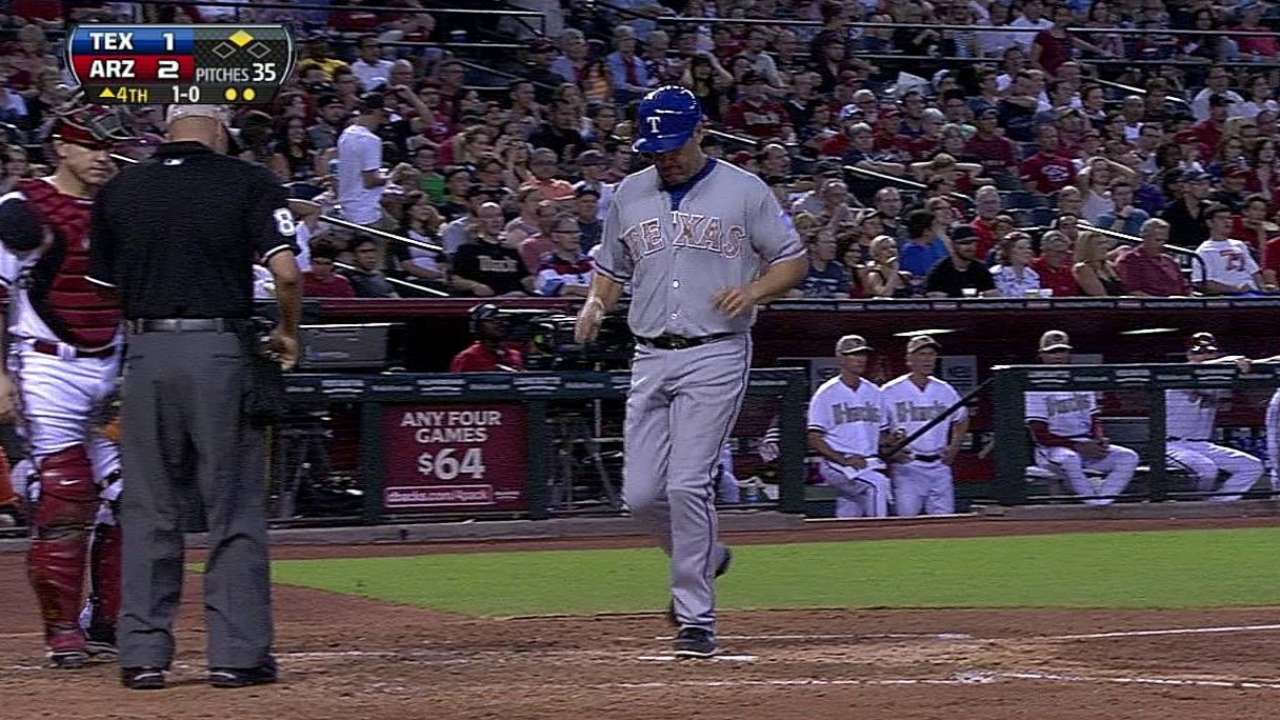 PHOENIX -- For the first time this season, Lance Berkman played the field, starting at first base and batting third in Monday's nightcap of the Rangers' doubleheader against the D-backs of the National League.
The 37-year-old went 1-for-2 at the plate, walking twice and scoring two runs before being lifted for pinch-runner Mitch Moreland in the eighth.
"He handled everything," Rangers manager Ron Washington said. "We just wanted our best defense out there after he got his last at-bat."
In his first 44 games this year, Berkman was limited to designated hitter duties while recovering from two knee operations in 2012.
He is hitting .288 in 160 at-bats with four homers and 28 RBIs.
Last season with the Cardinals, Berkman played 23 games at first base.
Tyler Emerick is an associate reporter for MLB.com. This story was not subject to the approval of Major League Baseball or its clubs.