Tired grounds crew gets job done in time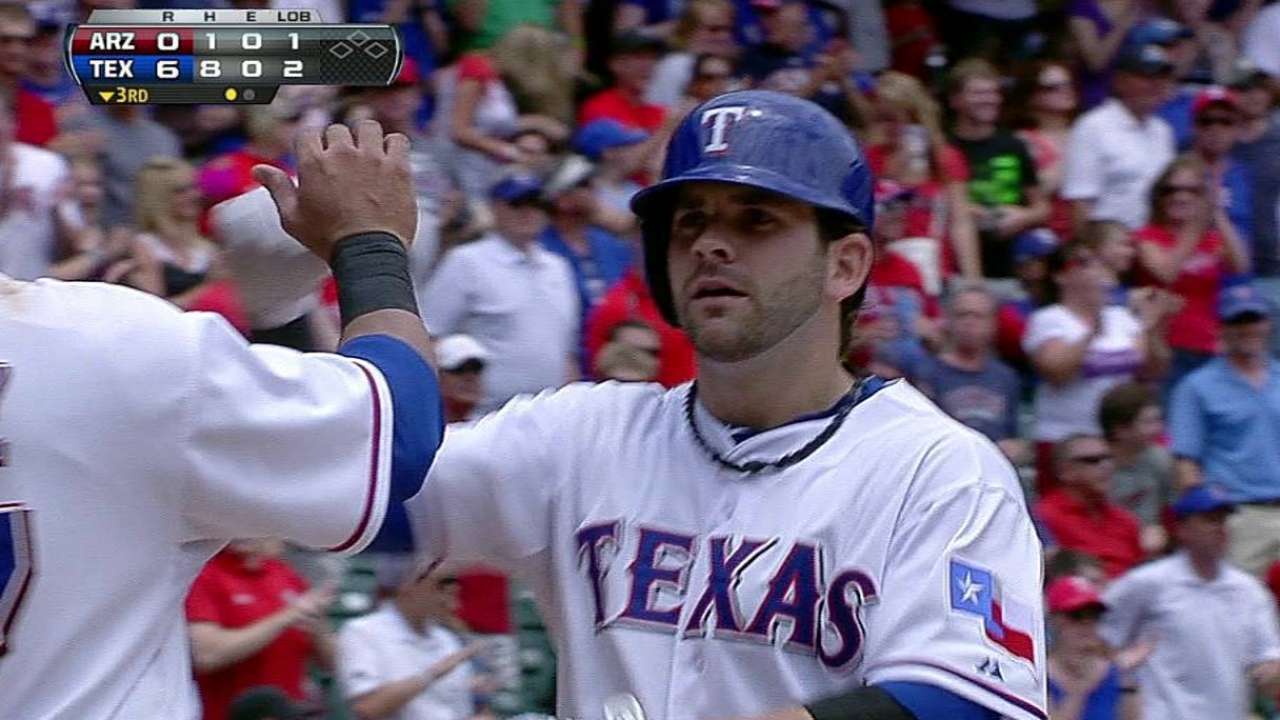 ARLINGTON -- The Rangers' grounds crew didn't sleep much following Wednesday's postponed game against the D-backs.
"The guys are a little sore today, to say the least," said director of grounds Dennis Klein.
Klein said his crew was at Rangers Ballpark until 2 a.m. CT, trying to get the field in shape for Thursday's 1 p.m. game, which the Rangers won, 9-5, over the D-backs.
Klein said he's never seen anything like what happened Wednesday in seven years with the Rangers. A particularly severe thunderstorm rolled through around 5:45 p.m., as the D-backs' last batting-practice group was taking its cuts. The grounds crew had the tractor ready to wheel out the tarp, but winds from the south made the task difficult.
"We told the Diamondbacks it was going to rain, so they were finishing up their last group," Klein said. "Probably five minutes earlier and we would've had it.
"Next time I'm not going to be so nice to the visiting team, let's put it that way."
It took about 10 minutes to get the tarp on the infield. Without any sunlight, Klein said the game would've started at 2 a.m. given the muddy conditions on the third-base side.
"Once the wind started blowing, we were cooked," Klein said. "There was nothing we could do. You just hang on. The wind blew from the south, so it took everything from the north. The whole third-base side blew.
"Guys were scrapped up when we went to the back. Some went airborne and weren't smart enough to let go of the tarp. I was telling them to let go and not hang on."
Klein said the infield was left uncovered overnight to let it dry. He came back at 5 a.m. to put the tarp on as rain hit the ballpark again at 7 a.m.
"We got it under control right now," Klein said. "Today is a blessing. Wind, sun … it's a blessing."
T.R. Sullivan is a reporter for MLB.com. Read his blog, Postcards from Elysian Fields, and follow him on Twitter @Sullivan_Ranger. Master Tesfatsion is an associate reporter for MLB.com. This story was not subject to the approval of Major League Baseball or its clubs.