Washington, Andrus attempt to prank Beltre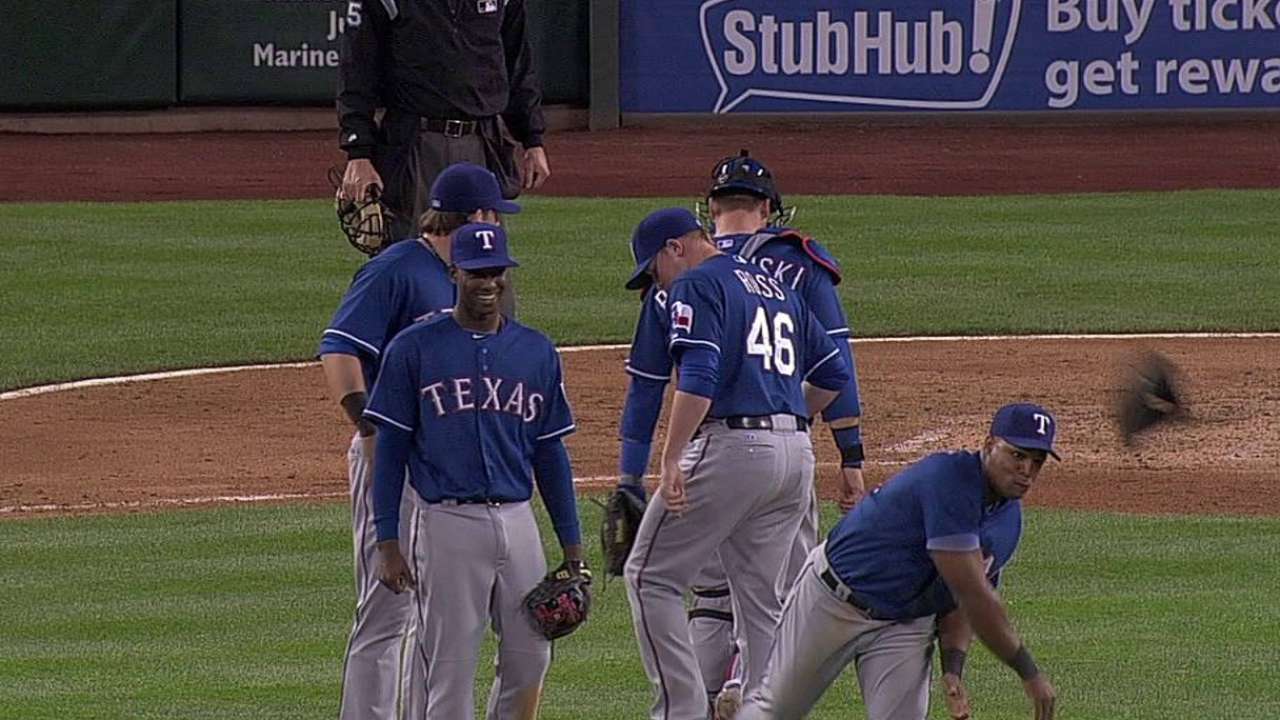 ARLINGTON -- Rangers manager Ron Washington was part of Elvis Andrus' antics to irritate Adrian Beltre on Friday.
He just didn't deliver.
Washington and Andrus attempted to gang up on Beltre when the third baseman returned to the dugout following his solo home run in the seventh. Washington said Andrus talked him into grabbing Beltre's batting helmet. Part of a well-documented pet peeve for Beltre, he's not a fan of someone touching his head.
However, Washington didn't come through for Andrus as Beltre picked up on their plan quickly. He turned his head around just as Washington went for Beltre's helmet.
"[Andrus] told me he'd distract him and you go try and grab his helmet, but Beltre was on that," Washington said. "I went for it, and he turned his head the other way. He knew right away, I guess. I tried, but I missed. I wish I would've came off with it."
Washington said he would've put Beltre's helmet in Andrus' hands so the shortstop would've received Beltre's wrath.
"They have fun playing the game and keep each other loose," Washington said.
Master Tesfatsionis an associate reporter for MLB.com. This story was not subject to the approval of Major League Baseball or its clubs.