Ogando's roster status still up in the air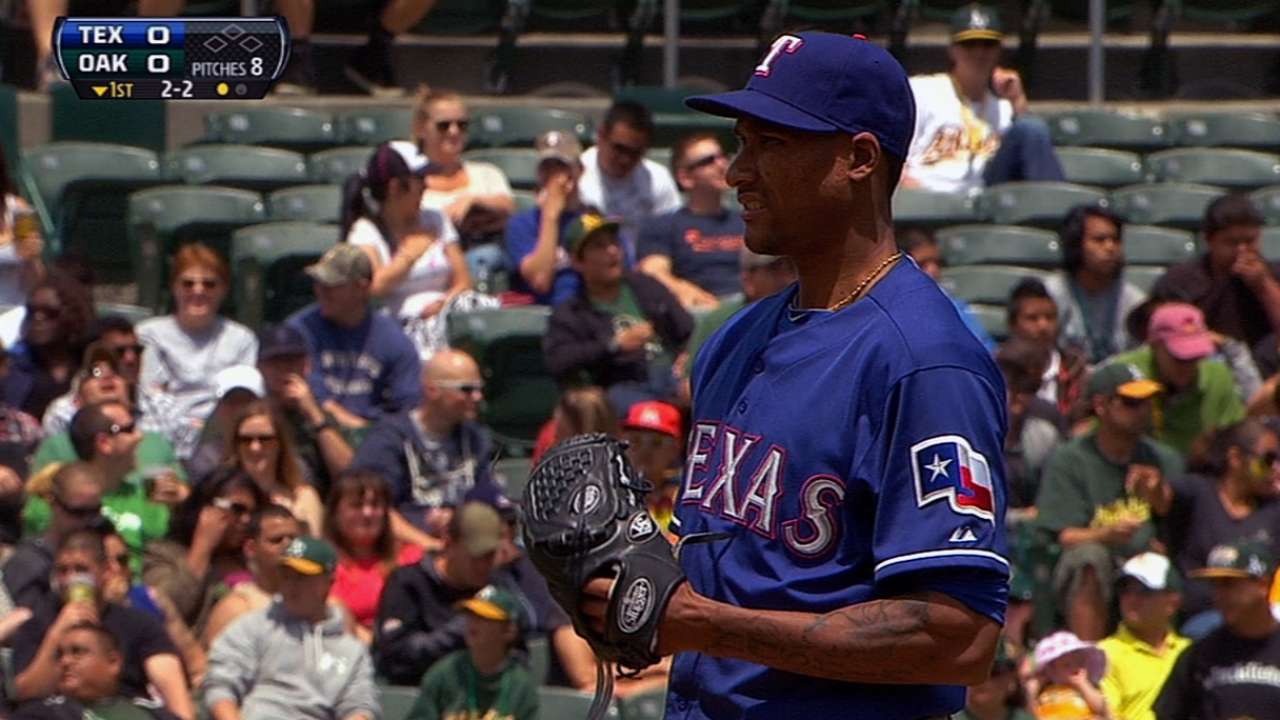 ARLINGTON -- The Rangers will make a decision on pitcher Alexi Ogando after his bullpen session Sunday.
He threw long toss Saturday before the game against the Royals, as well as six innings on 60 pitches for Double-A Frisco on Friday, well below his 75-pitch or five-innings limit.
"The report I got is he threw well," Rangers manager Ron Washington said. "He started out slow -- 88-89 [mph]. After the second inning, he started letting it go."
Ogando said his session went well and he didn't feel any pain. He was placed on the 15-day disabled list on May 16 with biceps tendinitis. Washington said a second rehab start is an option, but he is unsure at the moment.
"If we go on what he did last night, he's ready to go," Washington said. "It's always an option, but that determination will be based off his bullpen tomorrow."
The rotation after Justin Grimm's start Tuesday against Boston hasn't been announced. If Ogando's session goes well, he could start against the Red Sox or the Blue Jays. His return could give someone in the rotation an extra day of rest.
"There's always guys that could use an extra day," Washington said. "It all depends on once he throws his bullpen tomorrow. We'll sit down and decide if we feel like he's ready to be back in [the rotation]. We'll make that determination. Until he does his bullpen, and we're pleased with it, we'll set it up."
Master Tesfatsionis an associate reporter for MLB.com. This story was not subject to the approval of Major League Baseball or its clubs.