Beltre day to day with left hamstring strain
Washington said Rangers third baseman could be back Tuesday in Boston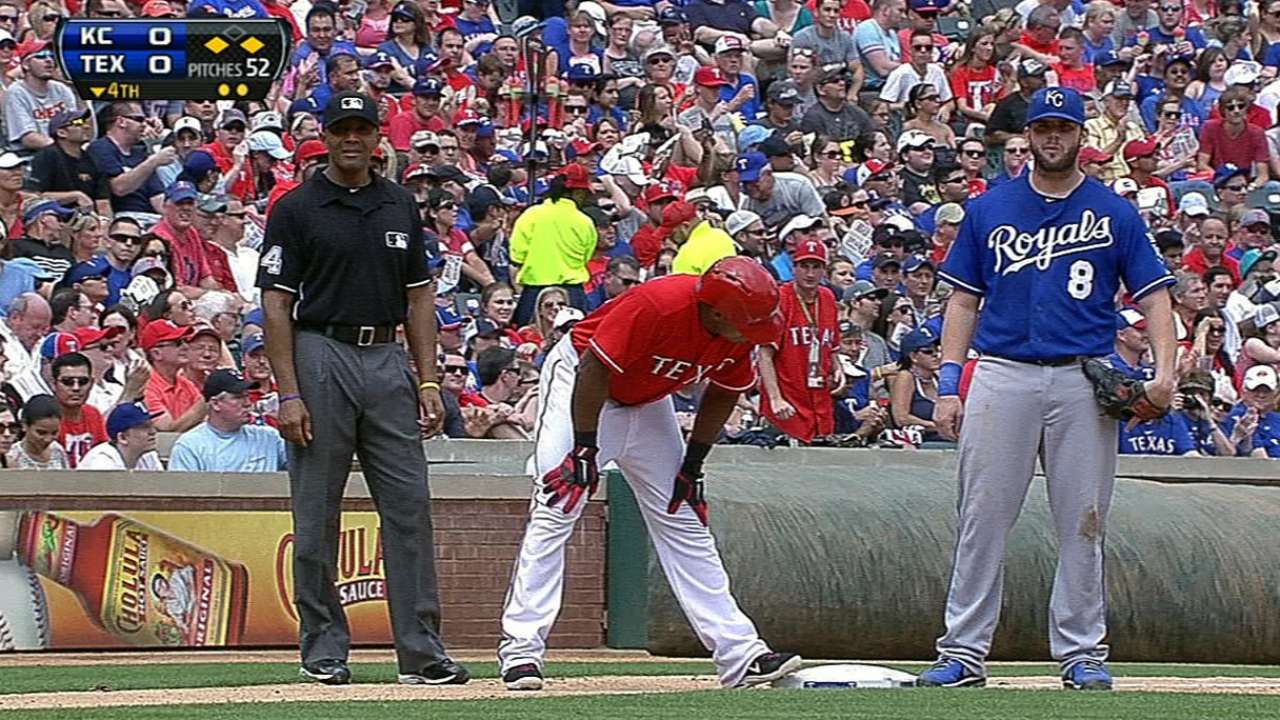 ARLINGTON -- Rangers third baseman Adrian Beltre was not in the lineup for Sunday's rubber game against the Royals due to a mild strain in his left hamstring.
The Rangers do not believe the injury is serious, as an MRI revealed the strain was not even a Grade 1. Beltre is listed as day to day.
"I was concerned at first, but once I got the news, it should be a couple days and he should be back in there," Washington said.
Beltre sustained the injury on the bases in Saturday's 4-1 loss to the Royals in 10 innings. Beltre rounded second on Nelson Cruz's single in the fourth inning and slowed down significantly when he reached third. Beltre scored on a single by Mitch Moreland.
Beltre remained in the game until the 10th inning, when he was replaced by Leury Garcia at third base.
Beltre missed seven games last season with a left hamstring injury. The Rangers have an off-day on Monday. Washington said Beltre could return for Tuesday's series opener against the Red Sox at Fenway Park.
"It might be Wednesday, but Tuesday is realistic," Washington said. "The thing is, he'll be back in there soon."
Washington said the club will be cautious with Beltre's injury when it travels to Toronto next Friday due to the turf surface at Rogers Centre. Washington said it has a spongy feel and it "goes up in your body."
"That stuff in Toronto, for some reason, hurts you," Washington said. " ... I just hit fungos and throw [batting practice] and my body is hurting."
Master Tesfatsion is an associate reporter for MLB.com. This story was not subject to the approval of Major League Baseball or its clubs.