Harrison provides latest regarding recovery
Harrison provides latest regarding recovery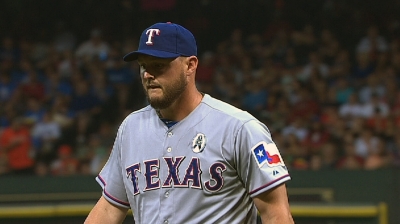 DALLAS -- Left-hander Matt Harrison was in town for several club functions involving the holiday season and said he is playing catch from 150 feet and should be set to move to a mound next week with 50 to 60 percent effort.
Harrison, who had three surgeries in five months during the 2013 season, has trimmed down to 245 pounds. His back, which required two of the operations for a herniated disc, is giving him few issues.
"I should be good to go and ready for Opening Day," Harrison said Wednesday.
Todd Wills is a contributor to MLB.com. This story was not subject to the approval of Major League Baseball or its clubs.