Washington intrigued by new instant replay rules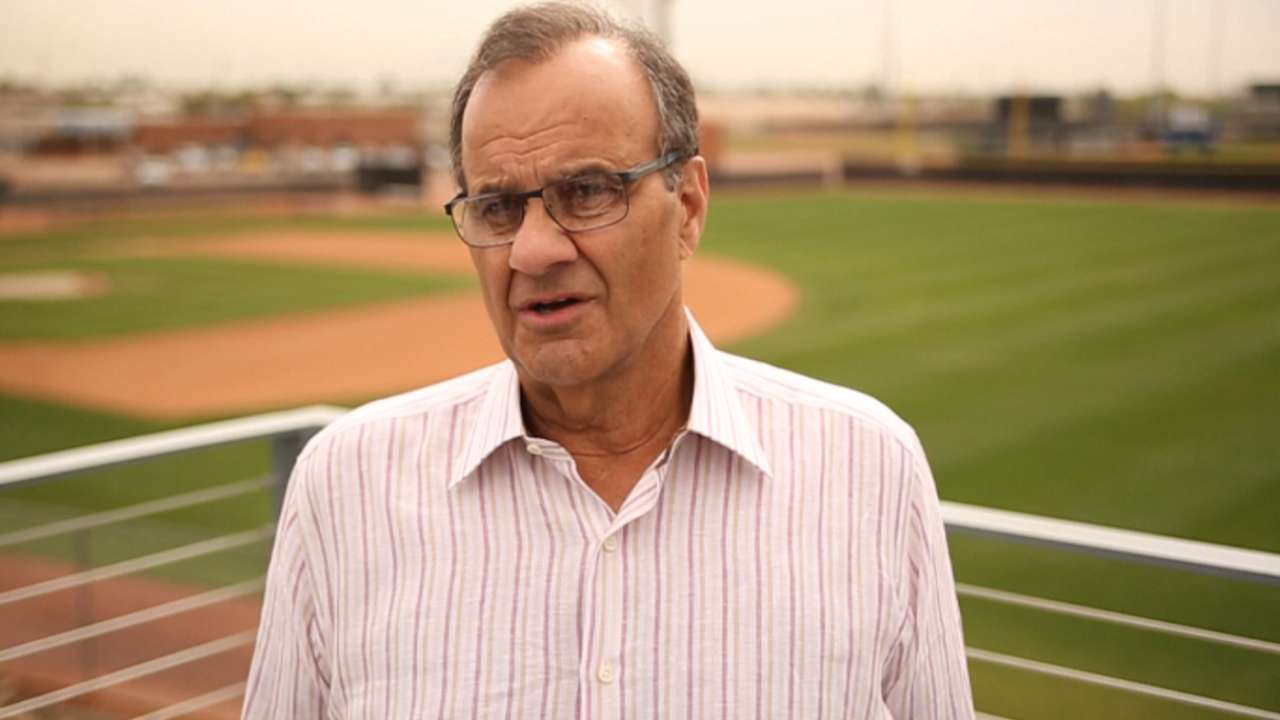 SURPRISE, Ariz. -- Rangers manager Ron Washington said he is ready for the new challenge of instant replay after attending a meeting about the new rules on Tuesday in Peoria.
Washington, general manager Jon Daniels, assistant GM Thad Levine and bench coach Tim Bogar attended the meeting run by officials from the Commissioner's Office, including former managers Tony La Russa and Joe Torre.
"I thought it was outstanding," Washington said. "I didn't go in there with any preconceived ideas. I was willing to listen. I think it will work out, but as a manager I have to be careful about how to use my challenges. I'll have to go to school and learn it inside and outside."
Washington will get a chance to practice in Spring Training. Replay will be used in six Rangers games that are being televised in the Cactus League, with the first one on Tuesday against the Angels in Tempe.
"Overall, I think it's a very common sense approach to it," Daniels said. "They kind of laid out their objectives, which is to improve the accuracy of the calls, and specifically, the most impactful calls. It will not negatively impact the flow of the game.
"It really made a lot of sense. They're looking to take a big step forward in putting this in, but I don't think it's necessarily the endgame. When you look back at the NFL's experience when they introduced it, they had to pull it back and make some changes before they put it back in the game. Baseball is learning from that."
Approximately 90 percent of all plays will be subject to review, including calls involving home runs, ground-rule doubles, fan interference, boundary calls, plays at first base, force plays, tag plays, fair-foul and trap plays in the outfield, hit by pitch, timing plays, touching the base, passing runners and any dispute involving ball-strike counts, outs, score or substitutions. All other plays, including interference and obstruction, will not be reviewable.
Teams will be allowed to have a club employee monitoring video and communicating with the manager whether or not to challenge. Both the home and road teams must have equal access to all video, but no additional electronic equipment will be allowed. Camera angles in all parks will also be standardized.
Joe Prebynski, who has been with the Rangers for the past five years as video coordinator and advance scout, will assume the responsibility of monitoring the games on video and making possible recommendations on replay to either Washington or Bogar. There will also be times Washington will request a replay without consulting with Prebynski.
"It was very well explained, but like anything else, it's going to have to be a deal where you get comfortable with it," Daniels said. "There's going to be some level of strategy involved for Ron and the guys. He was talking about out here in Spring Training in games that aren't replayable, he'll visit with the staff and think through, 'Hey, what we would have wanted to do.'"
The new system will also allow close plays to be shown on the video board at all parks, including those being reviewed.
"In the past, we were never allowed to show close plays," Daniels said. "With some common sense restrictions, but not many, [PA announcer Chuck Morgan] will be able to play them. In the past, everyone at home, everyone in the suites and in the tunnel or clubhouse could see the replay except the 40,000 in the stadium that paid to be there.
"Now they've fixed that. We can show it to our fans in the stadium. We're trying to improve the in-game experience and encourage fans to come to the park. Why shouldn't they have access to the best angles?"
T.R. Sullivan is a reporter for MLB.com. Read his blog, Postcards from Elysian Fields, and follow him on Twitter @Sullivan_Ranger. This story was not subject to the approval of Major League Baseball or its clubs.