Washington, Bogar preparing new celebration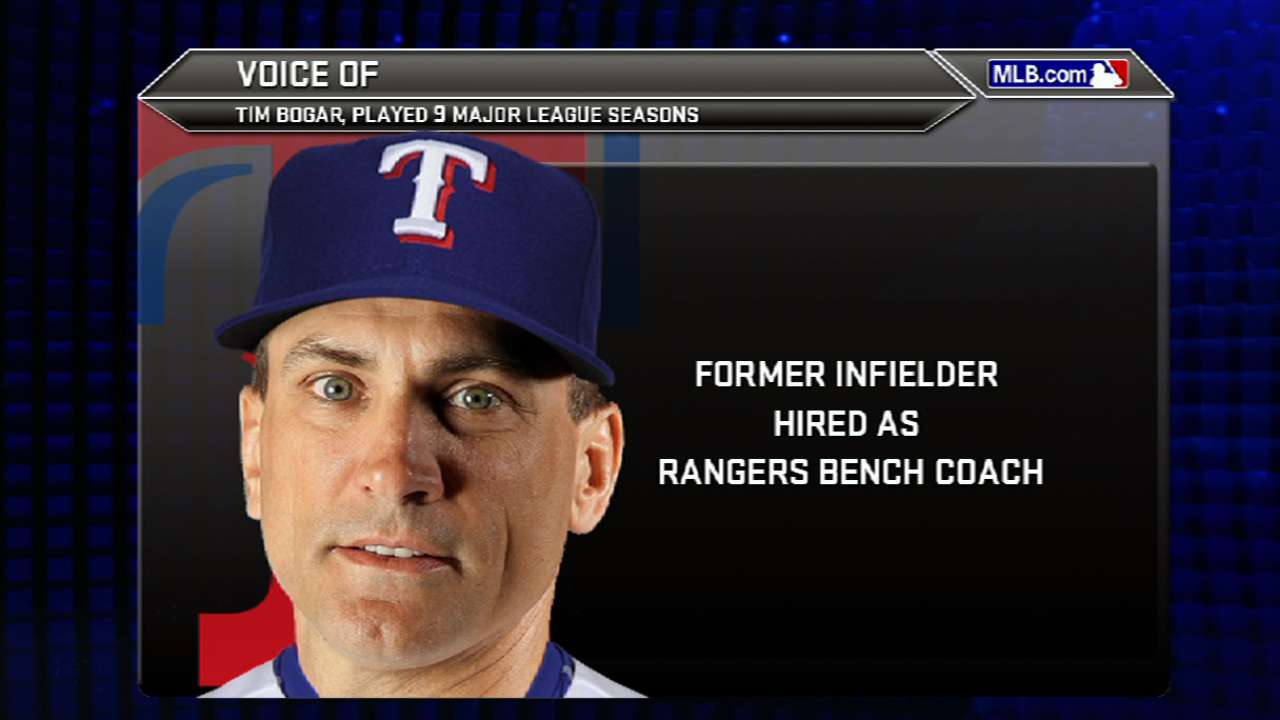 SURPRISE, Ariz. -- A familiar sight after Rangers wins the past five years was manager Ron Washington turning to bench coach Jackie Moore and giving him a big hug. It was their personal ritual after every victory and always caught on camera.
Now Moore is gone and has been replaced by Tim Bogar. So now what will the ritual be after the first victory?
"I think what he and I are going to end up doing is we're going to shock the world," Washington said. "We're working on it right now. The first win of the season, watch what we do. We're working on it."
They are also building a strong working relationship, but they have known each other for a long time. Bogar was an infielder with Triple-A Tidewater in 1991-92 and Washington was a coach there.
"He knows me and I know him, so no, it's no issue," Washington said. "We talked almost every single day over the winter. He gave me his spiel on what he likes and he already knows what I like, but I gave him what I like. He's sharp. He's on it. He's on top of it and he's in my ear all the time.
"I get the same thing he gets. But if there's something in those percentages that he thinks is necessary that I should know of or can't take for granted that I'm aware of, he gives it to me. If I've already checked it out, I tell him I've checked it out and I give him the information to let him know that I have checked it out rather than me just saying it. So he knows I'm not as dumb as …."
T.R. Sullivan is a reporter for MLB.com. Read his blog, Postcards from Elysian Fields, and follow him on Twitter @Sullivan_Ranger. This story was not subject to the approval of Major League Baseball or its clubs.