Arm soreness to sideline Andrus for a few days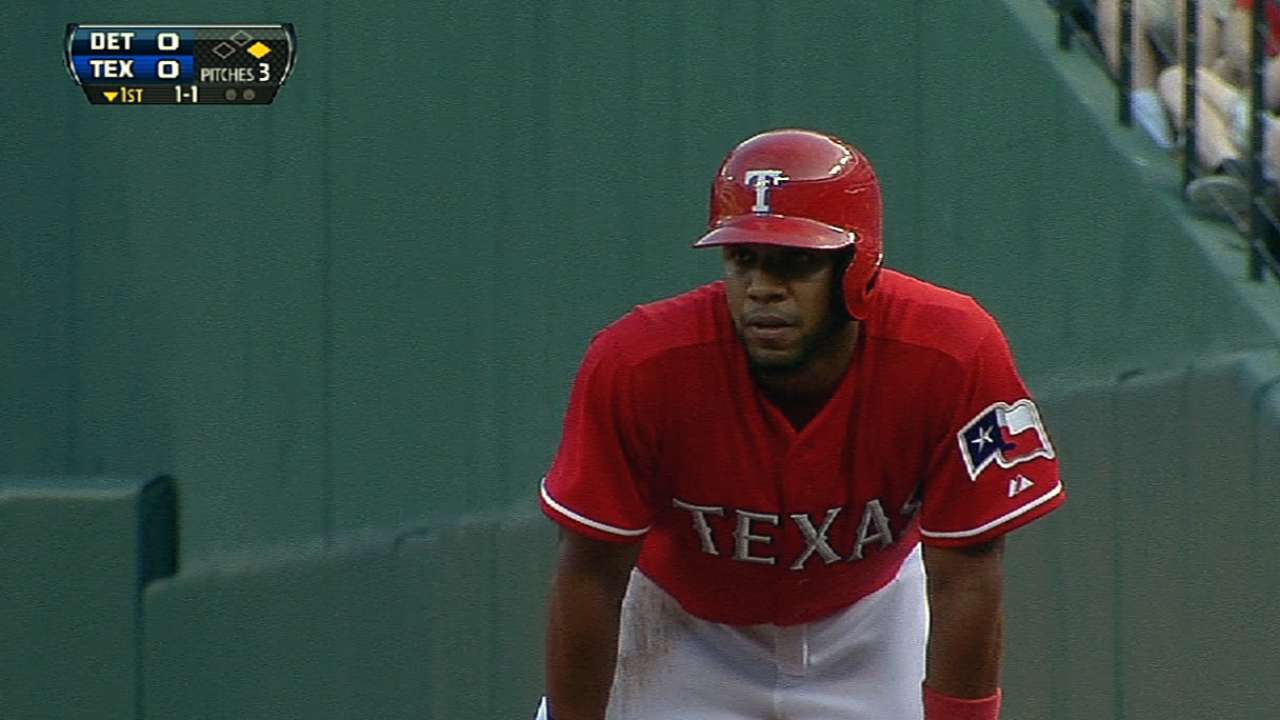 SURPRISE, Ariz. -- Rangers shortstop Elvis Andrus will be sidelined for a few days with flexor tendinitis in his right arm, assistant general manager Thad Levine said Saturday.
The soreness likely arose from Andrus' arm being overworked early in camp. Wary of Andrus trying to overcompensate, the Rangers decided to hold him out of game action for a brief stint.
Andrus believes the soreness comes as a result of his deciding to skip out on winter ball in the offseason for the first time, meaning it will take a bit more exertion this spring to get his arm back into proper playing shape.
"My elbow and my arm are good to go," Andrus said. "That's not a pain I'll be concerned with now. know the process this year is going to be a little longer. This is the first time for me that I didn't throw a ball in winter ball, so it's going to get longer than in previous years."
Still, Andrus took part in the Rangers' hitting workout and was able to go through a light throwing regimen.
"It's just kind of localized soreness in his forearm," Levine said before Saturday's workout. "We're going to try and knock it out early in camp rather than continue to play him every day and not give him a chance to recover."
Levine did not say how long Andrus will be out. But with the calendar having only just turned to March, Texas will likely be cautious with its 25-year-old shortstop.
Andrus said he began feeling the soreness "a couple days ago," and after an errant throw in Friday's game against Kansas City, the Rangers decided not to take any chances.
"I think he would've liked to have played through it, and I think we took matters out of his own hands and said, 'Listen, let's just try and knock this out,'" Levine said.
In 156 games last season, Andrus posted a .271 average with a .659 OPS and 42 stolen bases.
AJ Cassavell is a reporter for MLB.com. Follow him on Twitter @ajcassavell. This story was not subject to the approval of Major League Baseball or its clubs.